Aerostitch Warmbib
Hmmm... toasty!

---

[Monday - December 13, 2010]

So I've had the Kanetsu Airvantage heated vest for a while.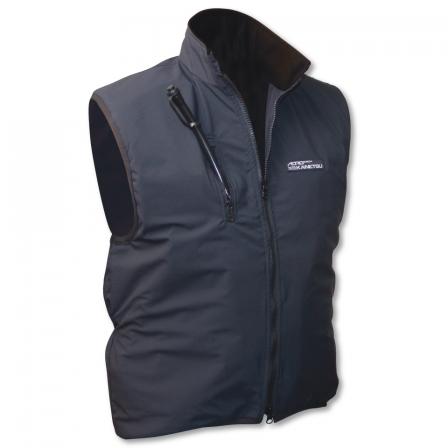 Kanetsu Airvantage Heated Vest ($197)



It's a good vest and all, but there is a problem. It doesn't work well with the entire BMW Rally 2 Pro suit and the Leatt neck brace. What's wrong? Simple. The Kanetsu Airvantage vest is so thick under the Rally 2 Pro that it causes the Leatt neck brace to rise up and jam up against the helmet. This makes for a very uncomfortable ride. The other day, while surfing the http://www.aerostitch.com, I ran across something new they're offering for heated clothing. It's called the Aerostitch Electric Warmbib. "Now that's a notion," I said to myself. I think this will solve all of my warm clothing option without compromising the Leatt Neck brace.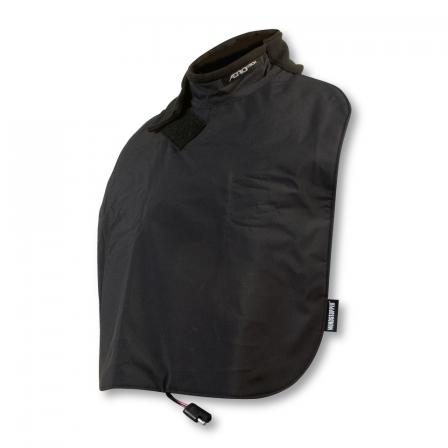 Aerostitch Electric Warmbib


At a mere $67 a pop, it's quite reasonable. So I went ahead and got myself one.

There are two advantages to the warmbib:

It's small so it can be easily stowed away in the Vario top case.
It's also small enough that it doesn't require a whole of electrical power to operate.
I cut a whole on the side of my Givi tank bag and installed a BMW accessory plug. Now I'm ready to keep myself warm on those cold winter days.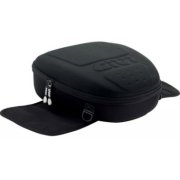 Givi hard foam tank bag.


Despite the fact the Warmbib doesn't cover the entire body, heating just the front torso appears to do the job. I'm sure the dual function heated bib/windbreaker also helps. What impresses me the most is the fact the Warmbib works with all of my other powered accessories on the R12R's stock BMW accessory plug without causing the Can-Bus to throw a fault. This would have never worked with the Kanetsu Airvantage Heated Vest as the vest requires much more power. I also bought the digital thermostat for the Warmbib, but ended up leaving it off as I like the full heat blast effect.

What do I think of the Warmbib? It's definitely worth the money I paid for it. For me it fits in with the scheme of things as it provides a heat source without much power and/or bulk. Good idea. Great price.



---
Written on: December 13, 2010
Last modified: December 13, 2010