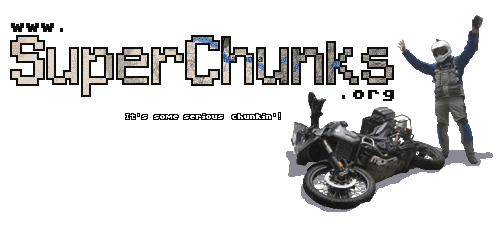 Look at the new farkkle!

---

[ Tuesday - July 29, 2014 ]

I'm sitting in my office typing away on my keyboard when I get a text message on my honkin' Note 2. What the heck is this? Why it looks like my riding buddy finally pulled the trigger and decided upon a Yamaha instead of a Beemer. The man couldn't make up his mind between the R1200RT and the FJR. In the end with the combination of the R12R having suspension issues, BMW not selling the model until the end of the year due to the suspension problem, and after finally test riding the FJR, he settles for the FJR and is an absolute happy camper. Regardless of the fact the FJR is 600+ lbs, it doesn't feel so when it's moving. I'm happy for him as finally found his sweet spot and no longer has to deal with fatigued the neck, back, and wrist. Now he also finally understands the joy of having a torque machine. It might not have top end, but it can pull out of a corner like a tractor plowing a field. Through the almost 20 years of riding, this is only his second new bike. Unlike me... the '13 12GS is my 6th.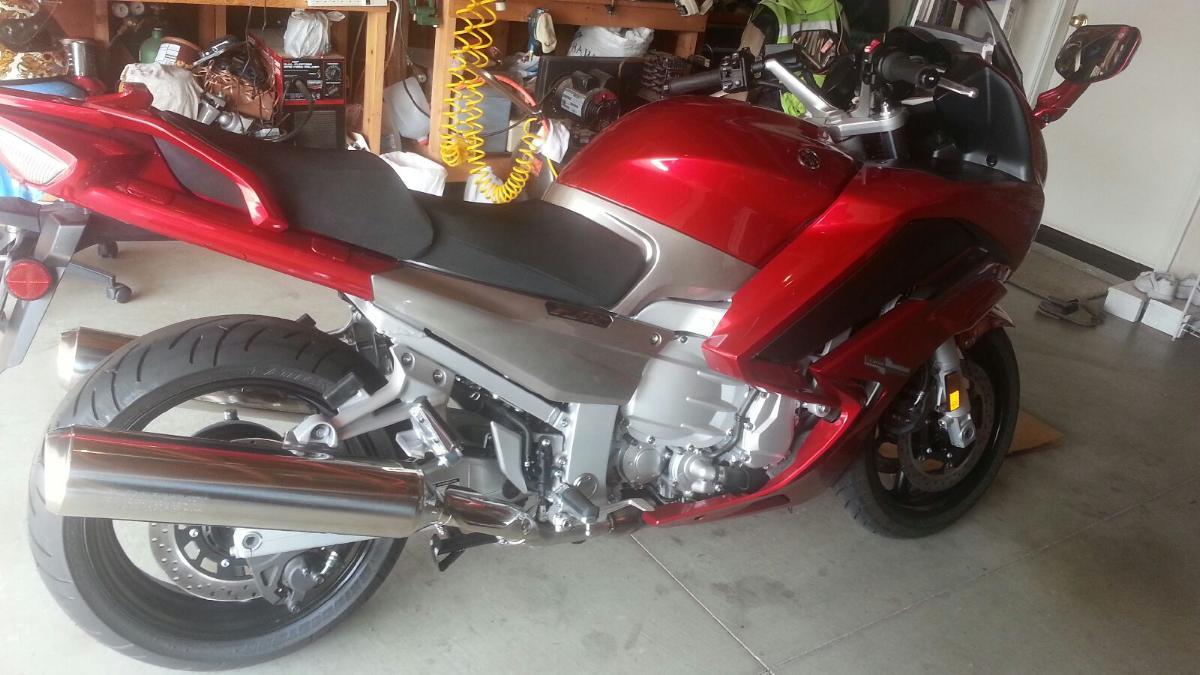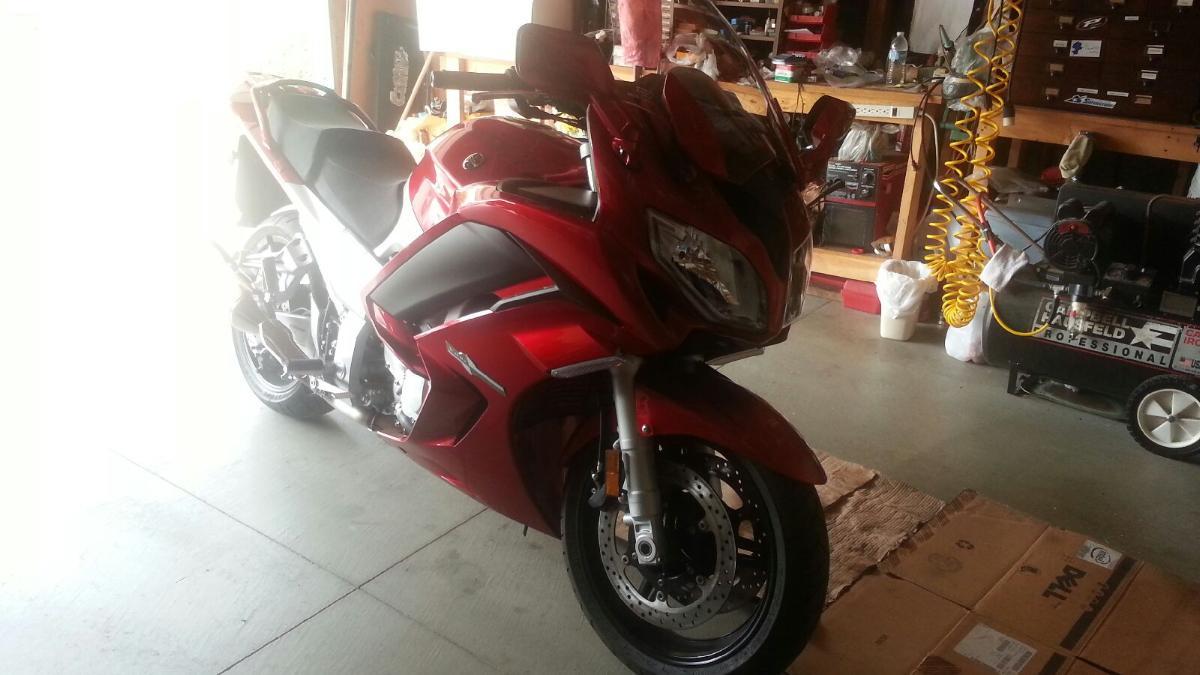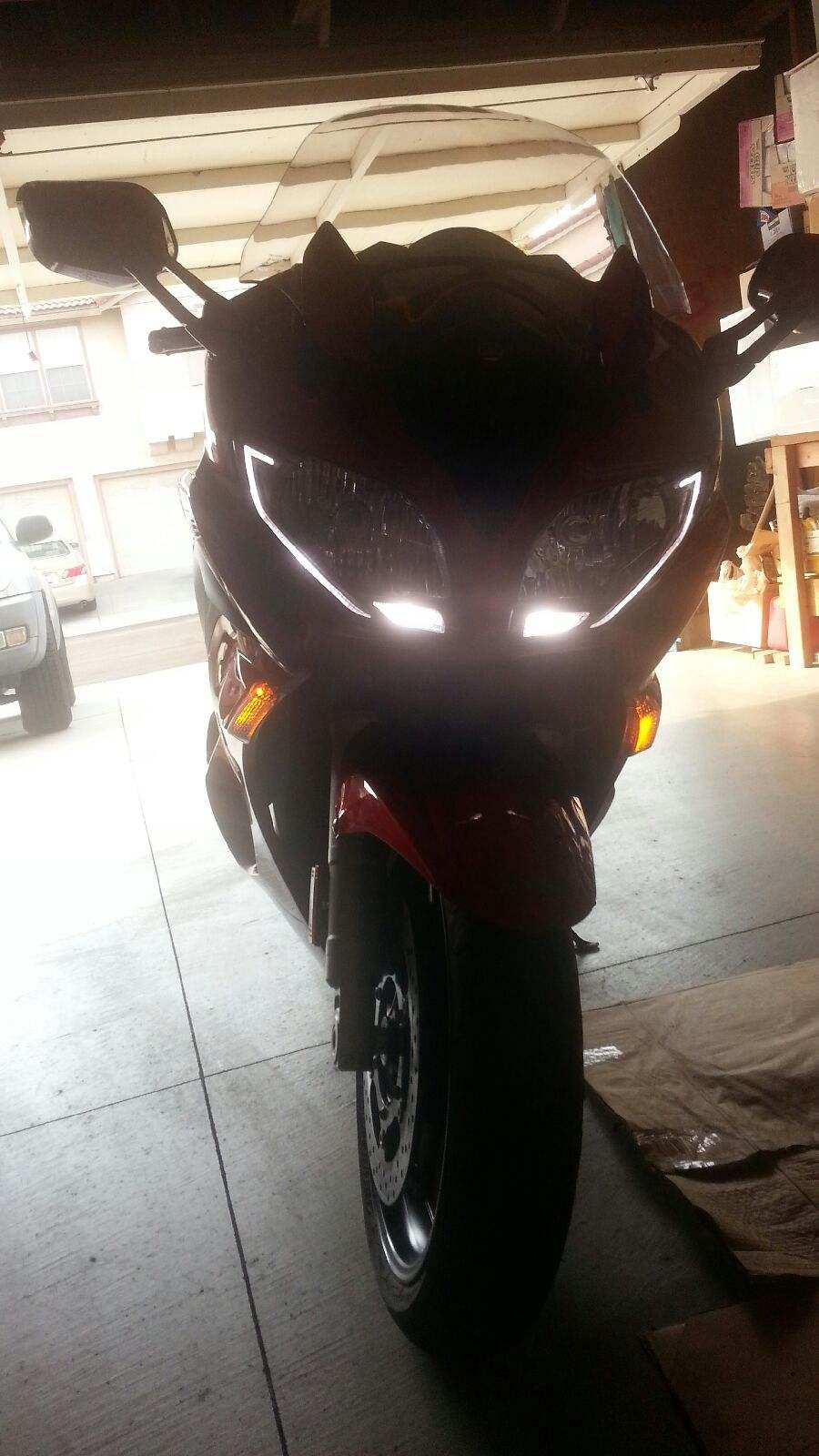 Looks like it's smiling.
---
Written on: September 29, 2014
Last modified: September 29, 2014