The Valley of Fire
Maybe it is fate.

---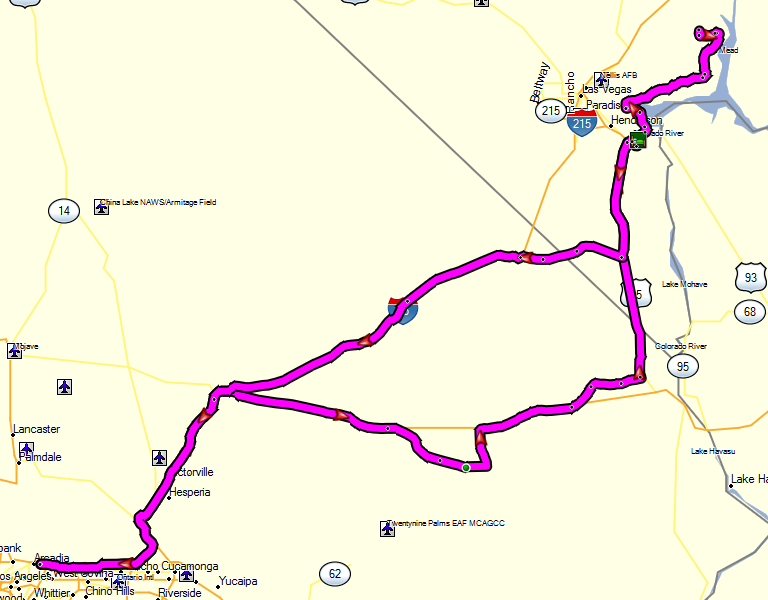 Total: 733 miles

Time: ~16 hours


[ Wednesday - February 25, 2015 ]

I had originally planed on heading out to the Central Coast early this year given the weather has been so warm this winter. If I dare to call this a winter. I've had a couple of long rides so far, but they have all been work related. It's fun but it's just not the same. When I called my Bro in Boulder City about the CC ride, he said he had been talking to a gentleman named Charles that is interested in meeting me and also interested in going to the Valley of Fire. Charles harkens back to the French Resistance back in WWII. He's 90 and still going strong. Wow! to be 90 and still out pounding the tarmac is amazing. I can only hope to be like that when it's time. So, I decided to put off the CC until late April. That's normally the time for that ride anyway. Plus the weekend I'm planning on heading to BC, NV coincides with my Bro's birthday. It's a plus all around.

When I called Nu to confirm status that we're going, he tells me he just met another Frenchman. Man... I guess they're spawning all over the place in BC, NV. To say the least this peaked my interested even further. He's going to come on the ride when I get out.



---
Day 1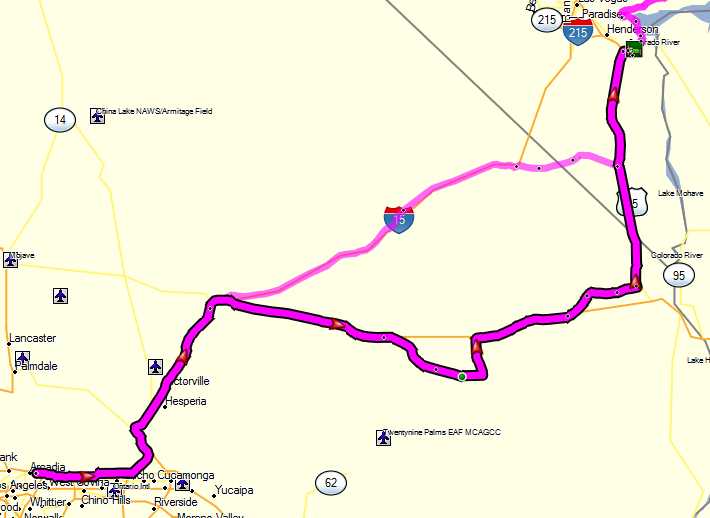 Total: 322 miles

Time: ~6 hours


[ Friday - March 20, 2015 ]

Due to the overall length of today's ride, we decided to stay mostly on the freeway. We only deviated a bit just to see if Amboy has changed any further. The last time we were out here, they were planning on bringing the diner back to life. Surprisingly, the I15 has been pleasant. Most of the time it feels like drivers are near sighted and want to read the fine print on out registration sticker. The minute we pull off onto the I40, it's smooth sailing.

We reach Amboy with ease. Roy's Cafe looks the same. Both in condition and also in the state of the diner. Speaking with the cashier, I finally get the reason why the place is still the way it is. Apparently, the amount of salt in the water is preventing the cafe from opening. Trucking in fresh water for a restaurant just isn't feasible. Additionally, the local county wants massive foundation changes to bring Roy's Cafe up to code. Nothing like politics to destroy a business. In the end, the diner remains what it is, a gift shop. I plunk down for a couple of T-shirts to support the business. Also, I need replacement shirts since we were out here 6 years ago.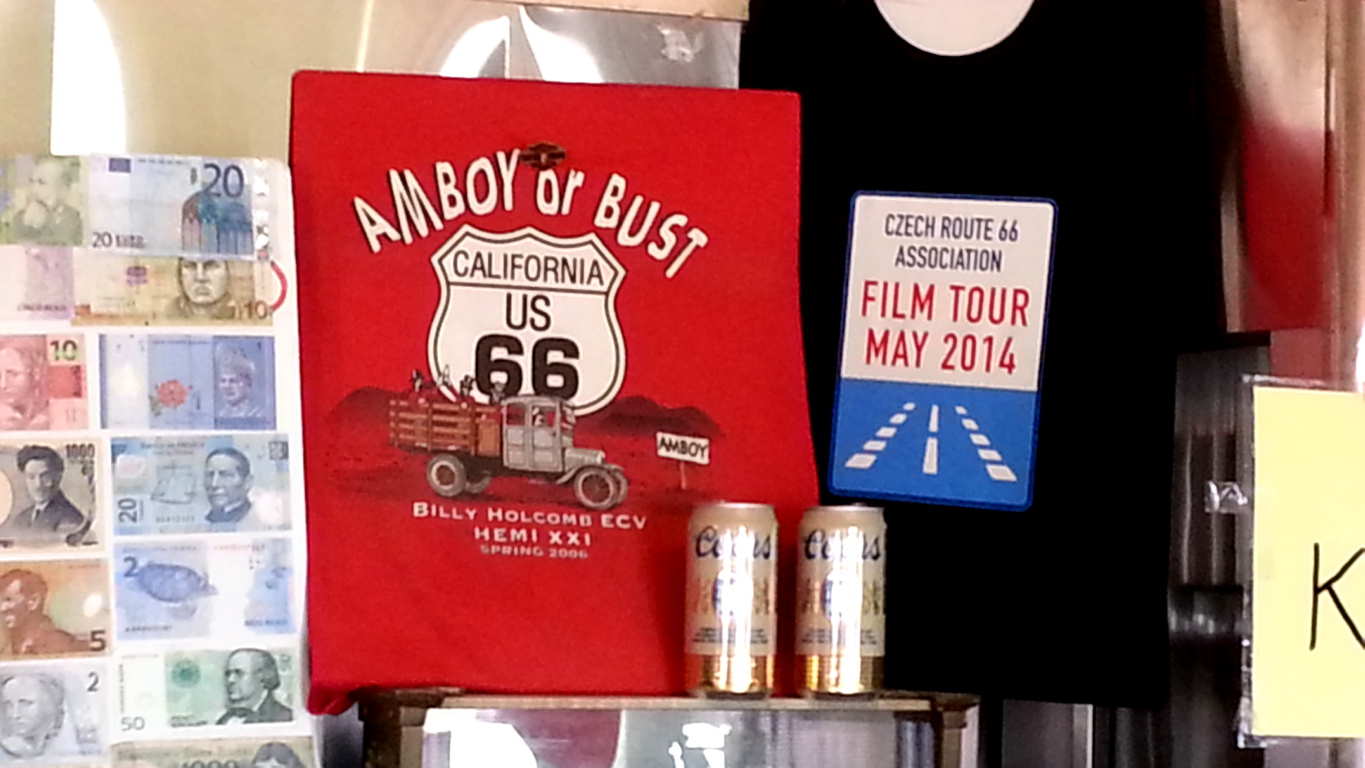 It looks like the world is enamored with Route 66. Not so much for the local US citizens.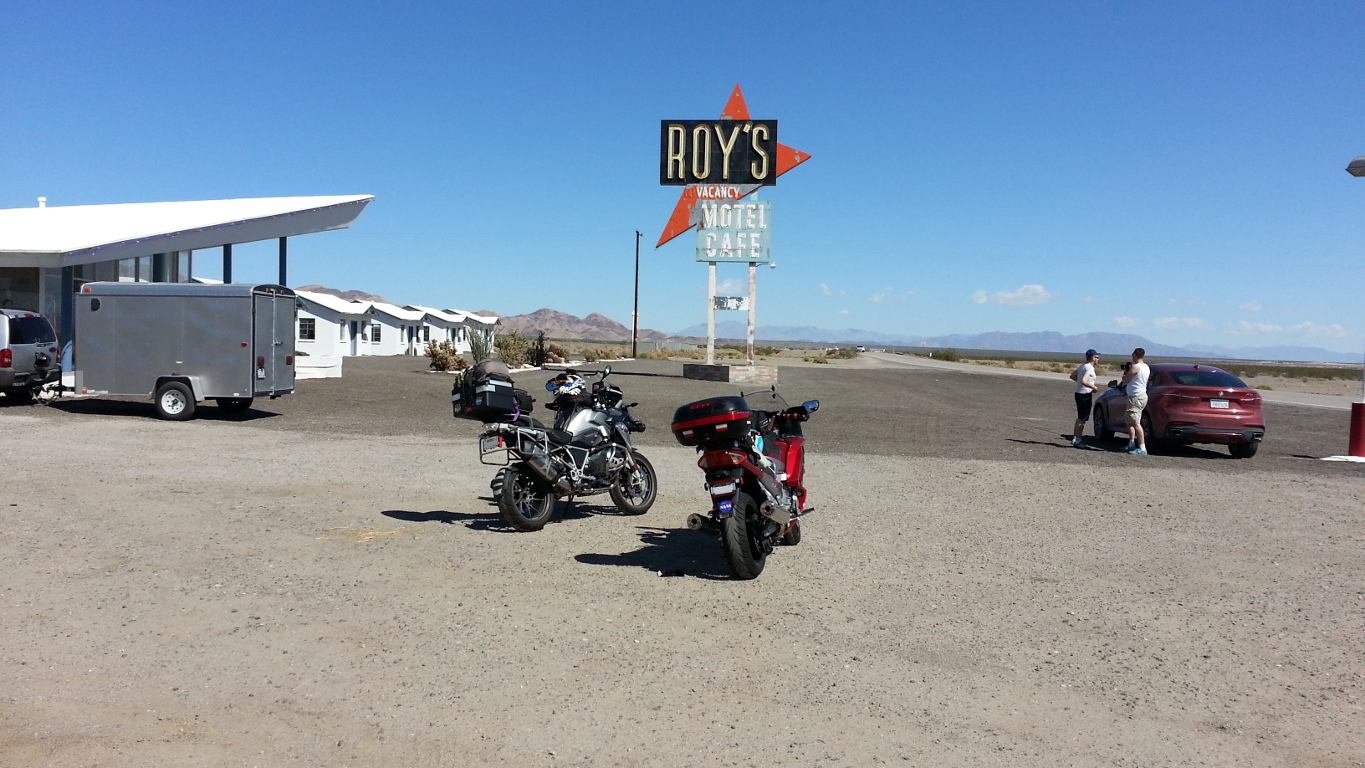 Instead of taking the remaining section of Route 66, we headed north to link up with I40 again. As luck has it, the section of Route 66 east of Amboy was shutdown for repaving. We only know this when we pulled off of I40 to take Route 66 linking up with 169. By the time we reach Searchlight, it's obvious we have a problem on both bikes. My TouraTech comfort seat is extremely uncomfortable. Minh's stock seat is doing the same bad job for him on his FJR. Let's just say we were really happy when we reach Boulder City and were able to get off the bike.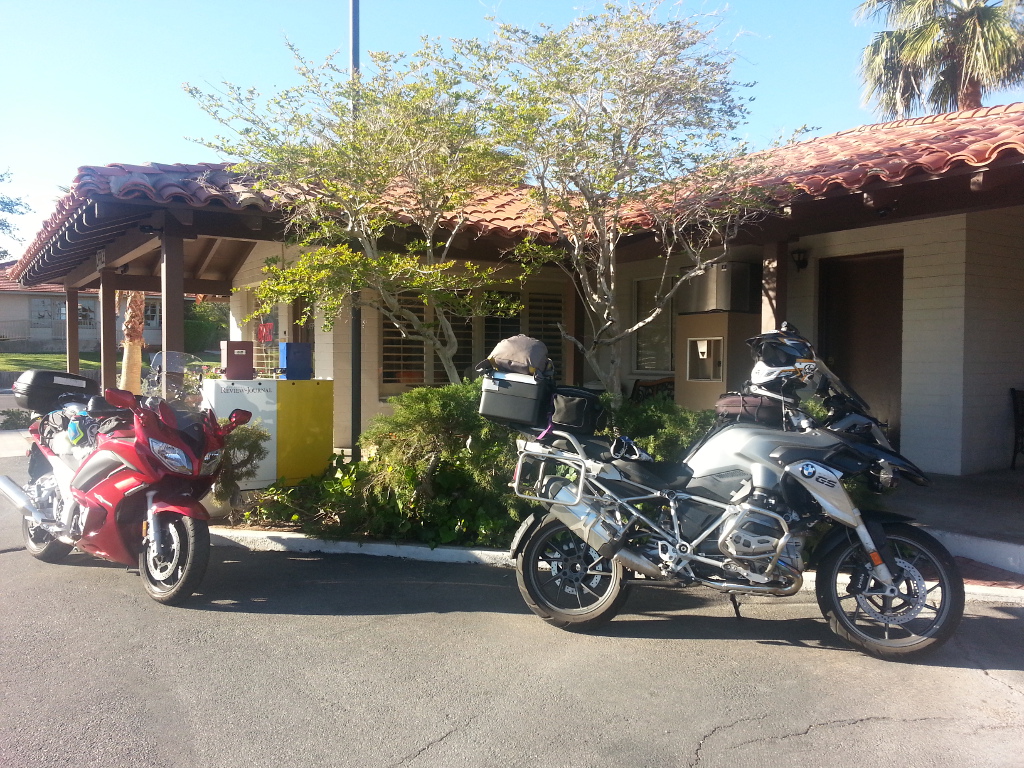 When we finally settle in to the El Rancho Motel, we were introduce the Nu's new French friends. Yacine and Charles. Charming fellows. I can't wait to ride with them tomorrow.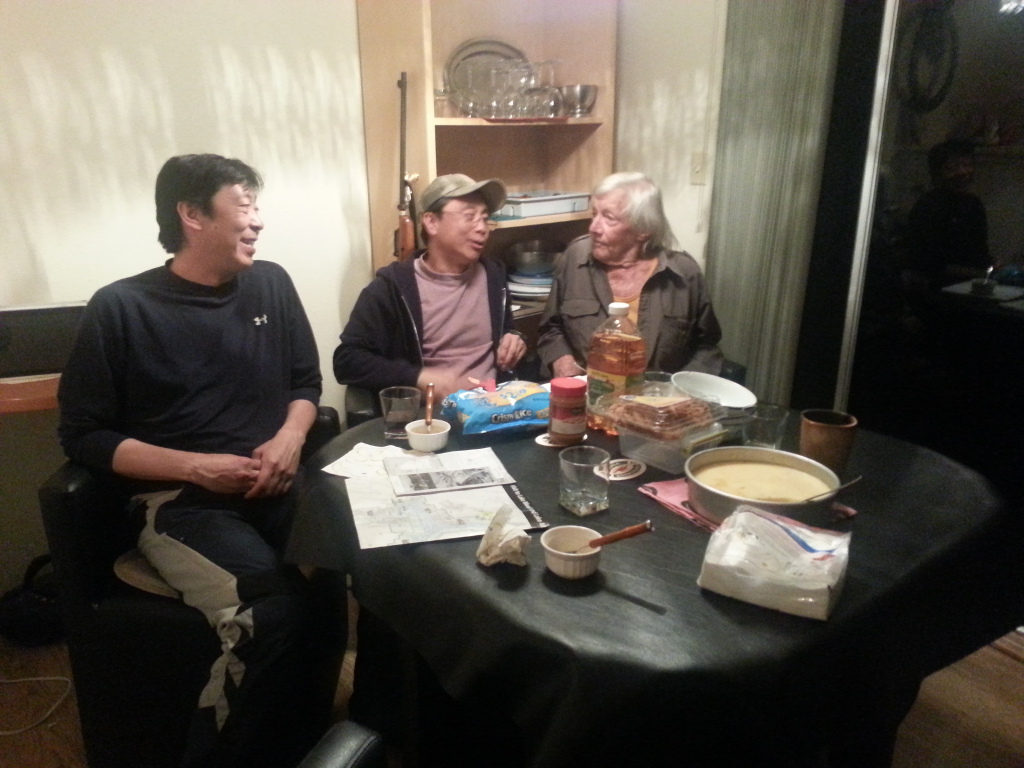 Check out the giant Flan on the table. It has raisins in it. Now if only there is some Rum around.
---
Day 2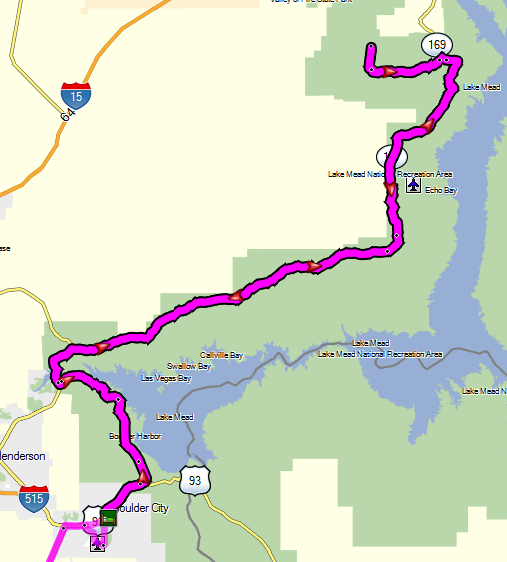 Total: 138 miles

Time: ~3:30 hours


[ Saturday - March 21, 2015 ]

We all meet at Charles' place to start the ride.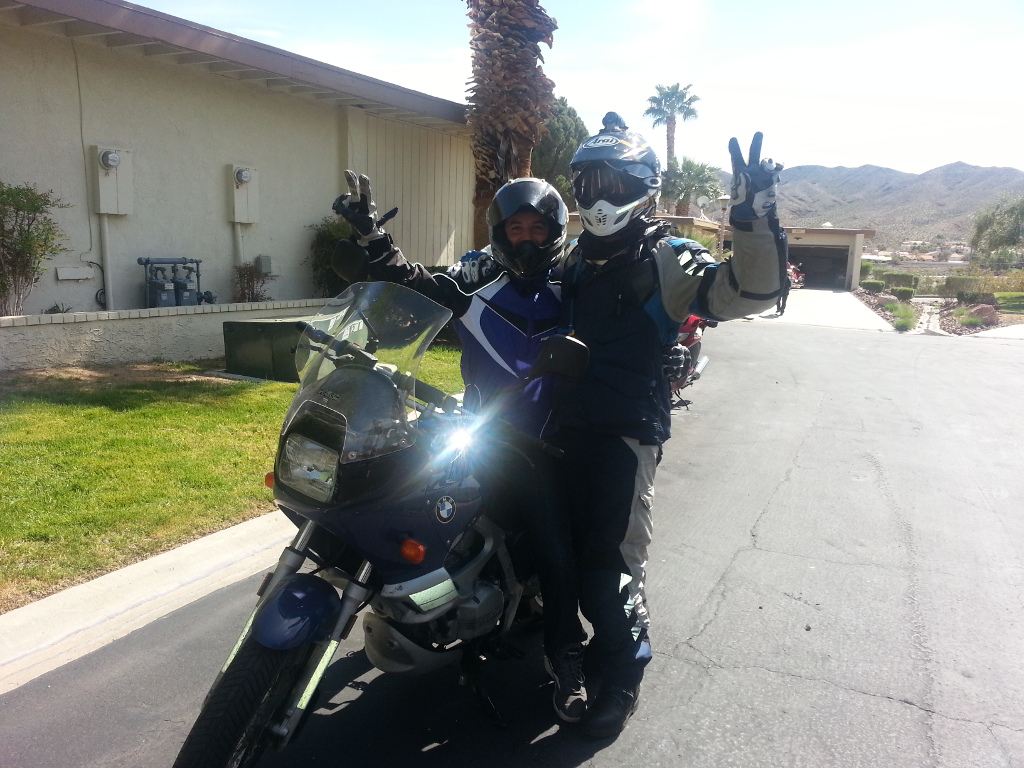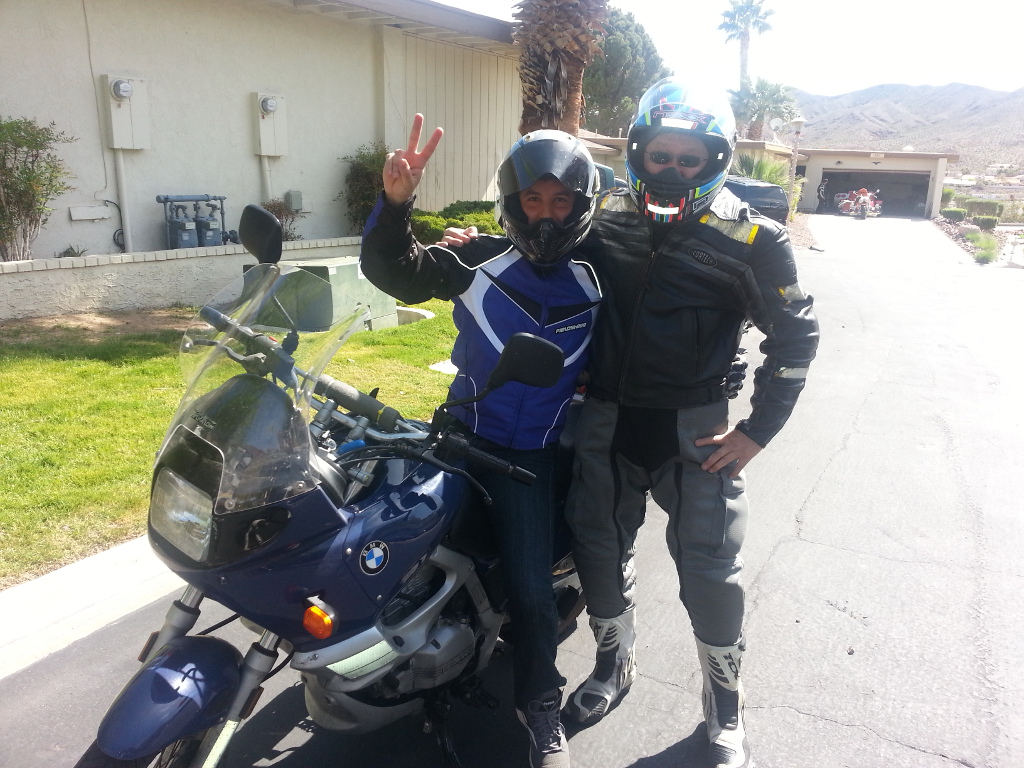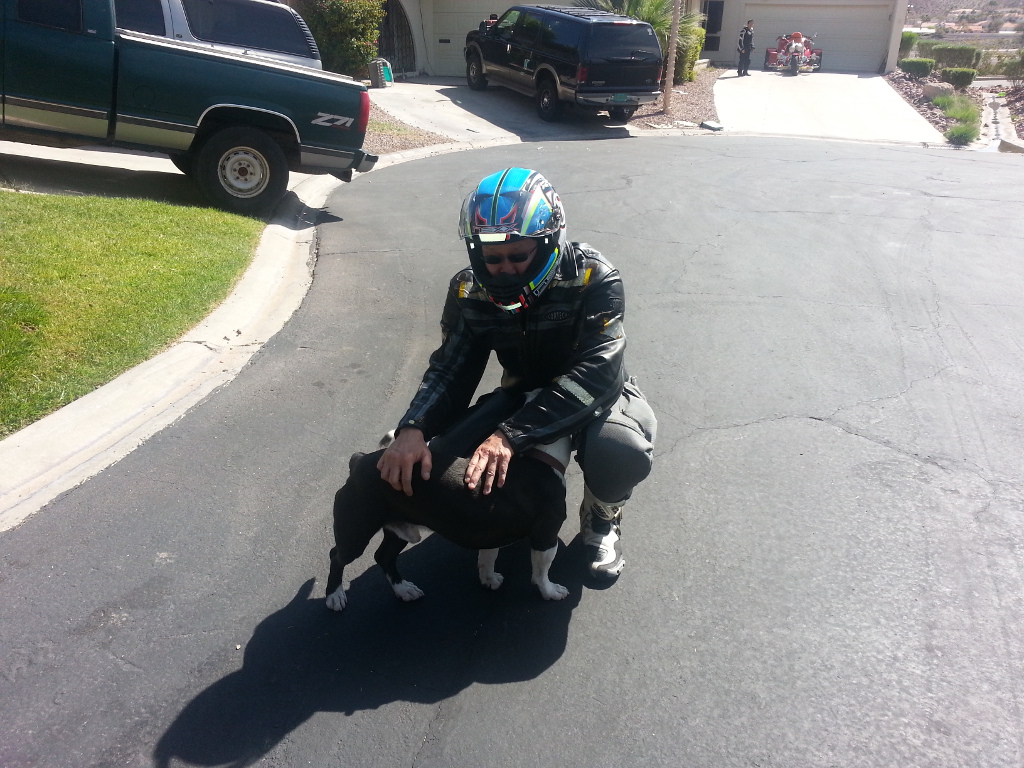 The neighbor's dog was curious and really friendly.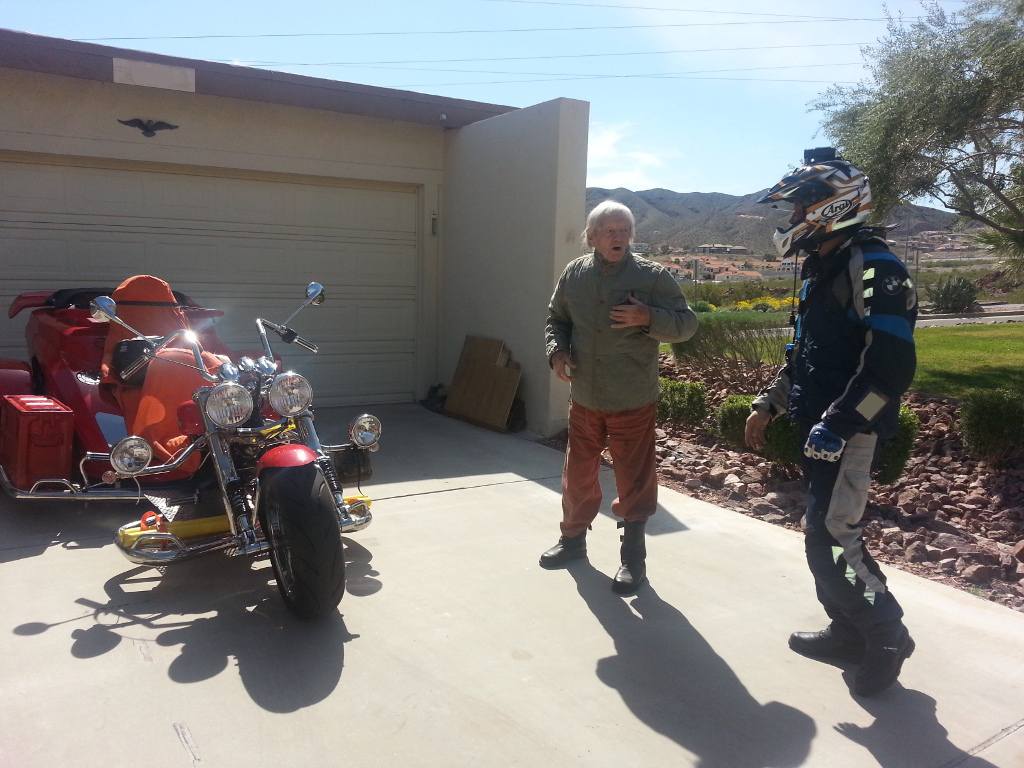 Greeting Charles.
Charles and his monster trike.


We were suppose to be together as a pack heading to the Valley of Fire for some baguette, and fromage, but it didn't quite work out that way. Not being familiar with riding in a pack, everybody kind of went in all manner of directions. I guess I was leading from a distant rear. Last I can recall, that doesn't work so well. In then end, we lost Charles and the associated baguette/fromage went AWOL. Oh well, we carry on and make the best of the situation. I'm hoping the pack would reform but it never happened. Try as we might, we didn't link up again until after the ride is over.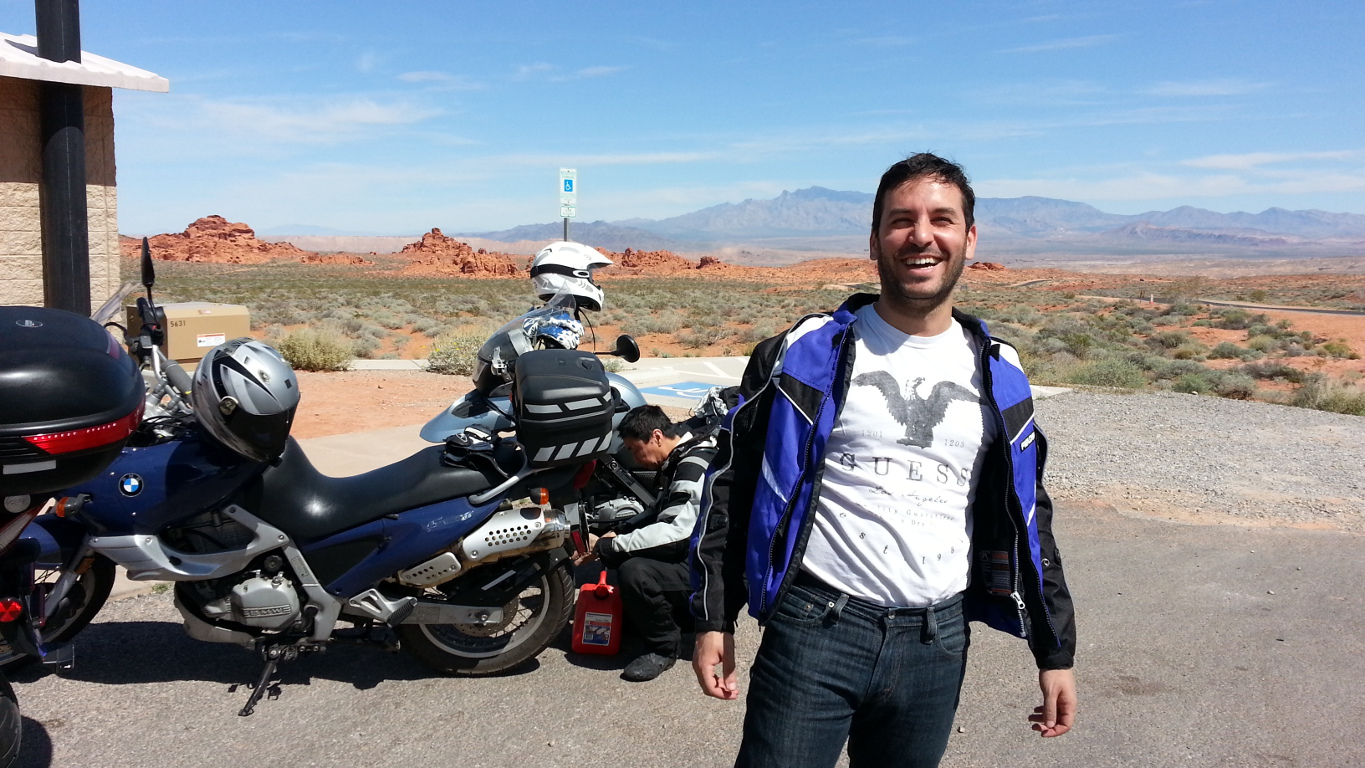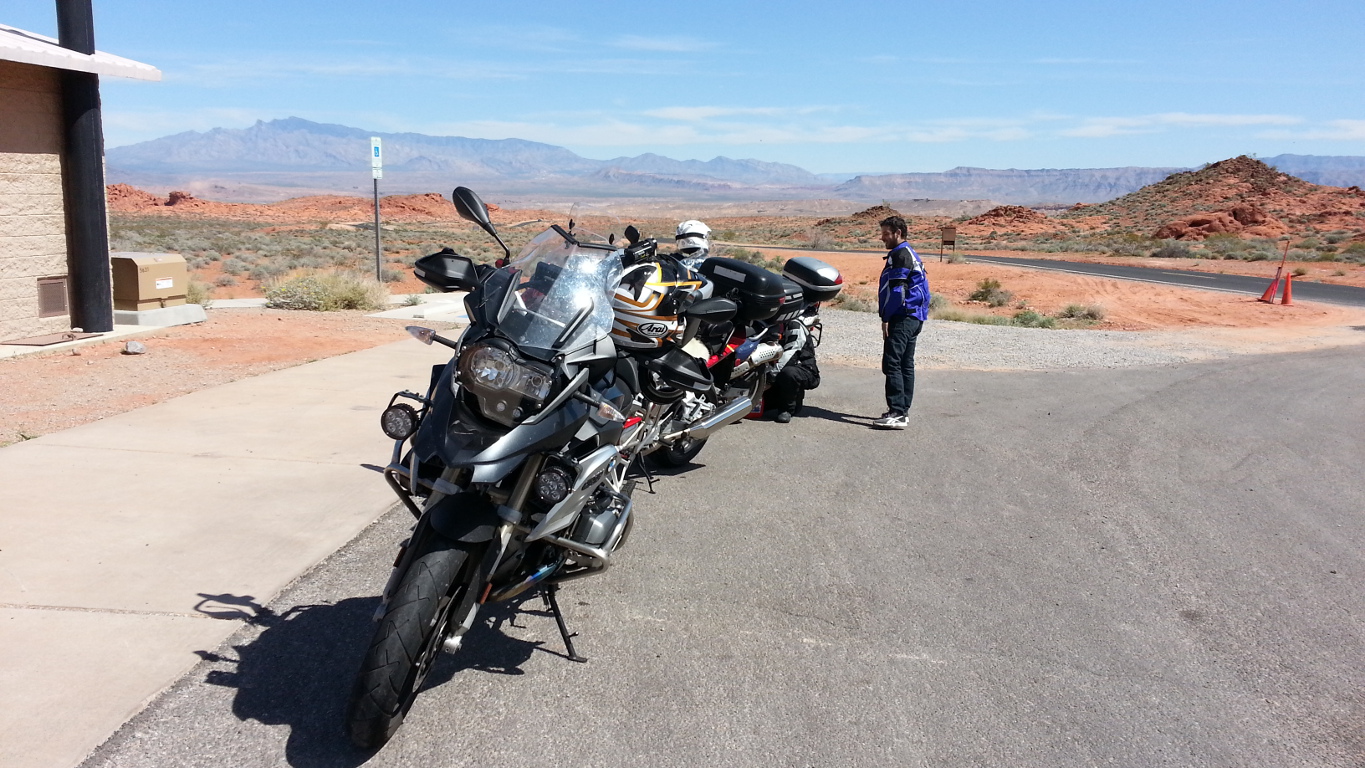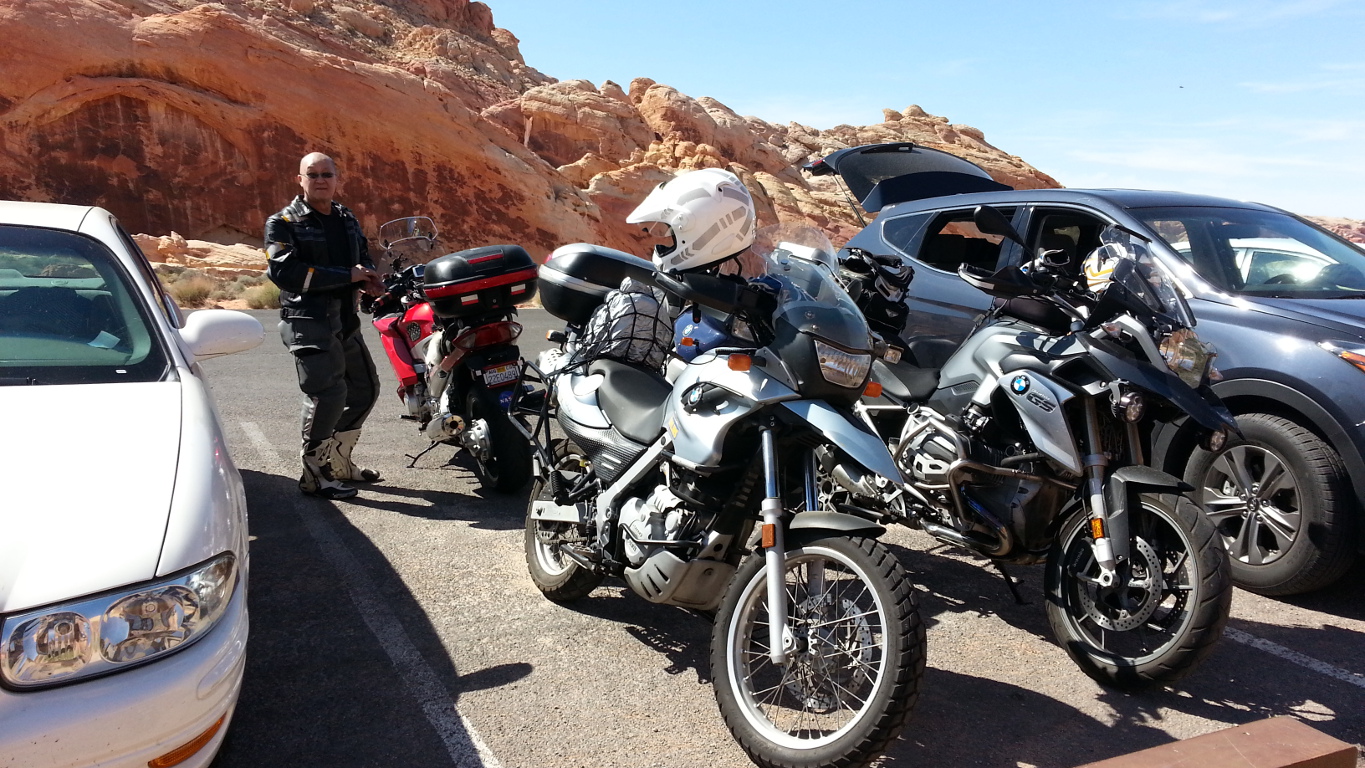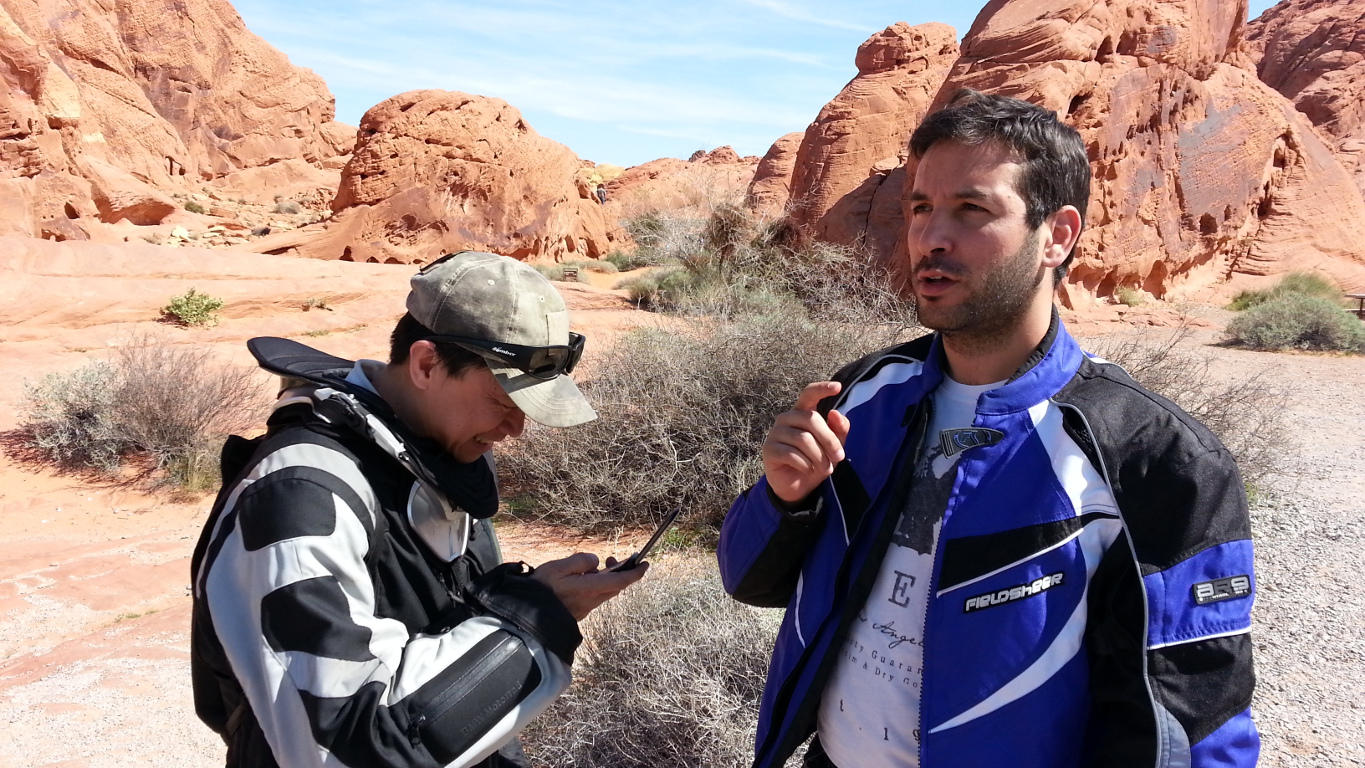 Pondering the meaning of life? Hardly. It's more like, "How does the Pi number sequence go?"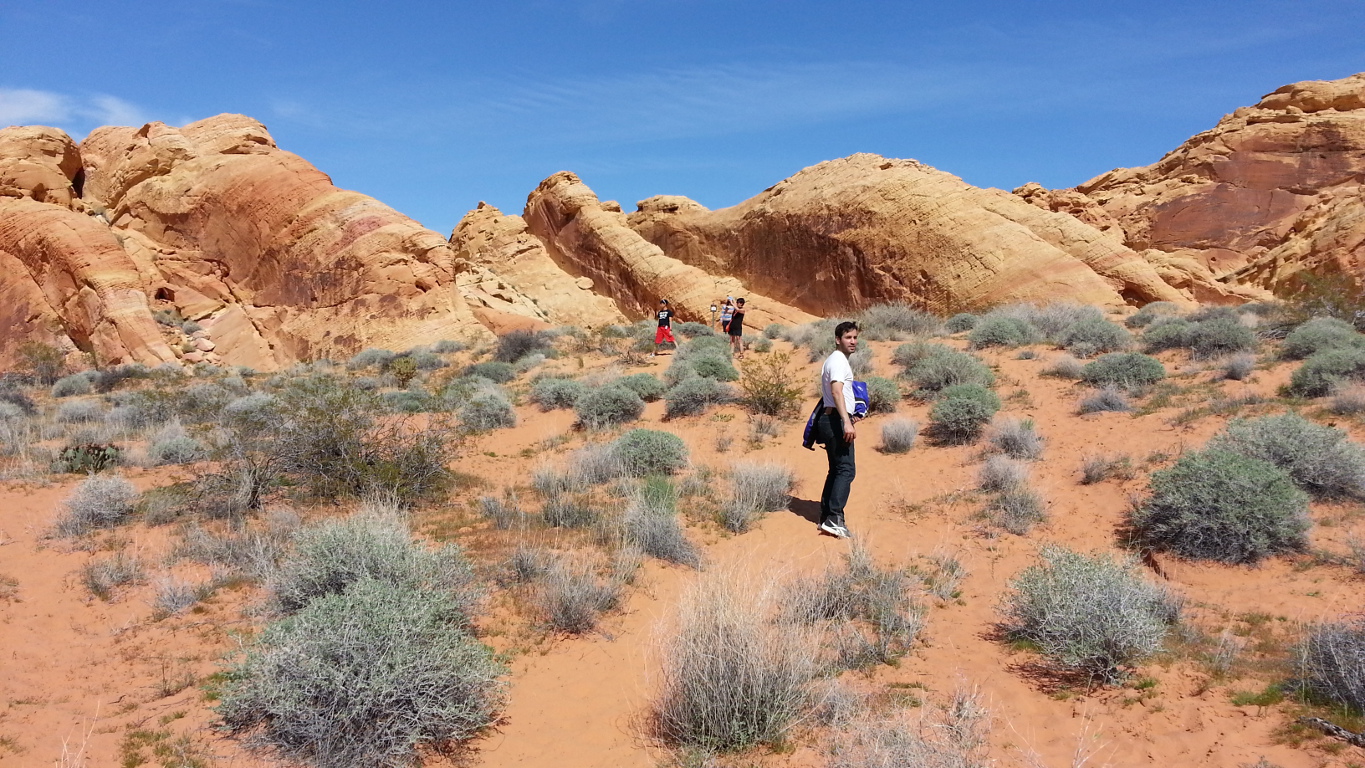 ... I should have left the jacket on the bike ...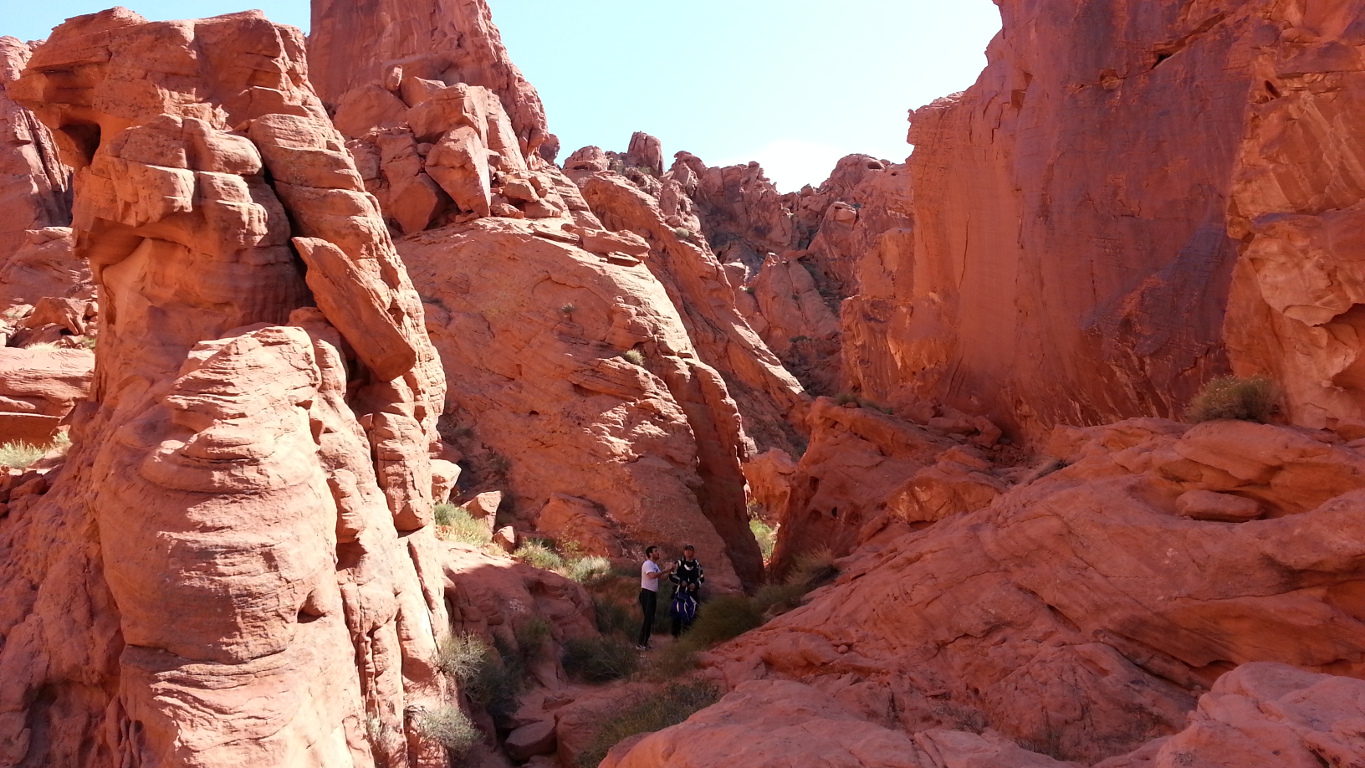 Bla bla bla ... some guy fell and got his hand stuck by a rock and had to cut it off ... bla bla bla.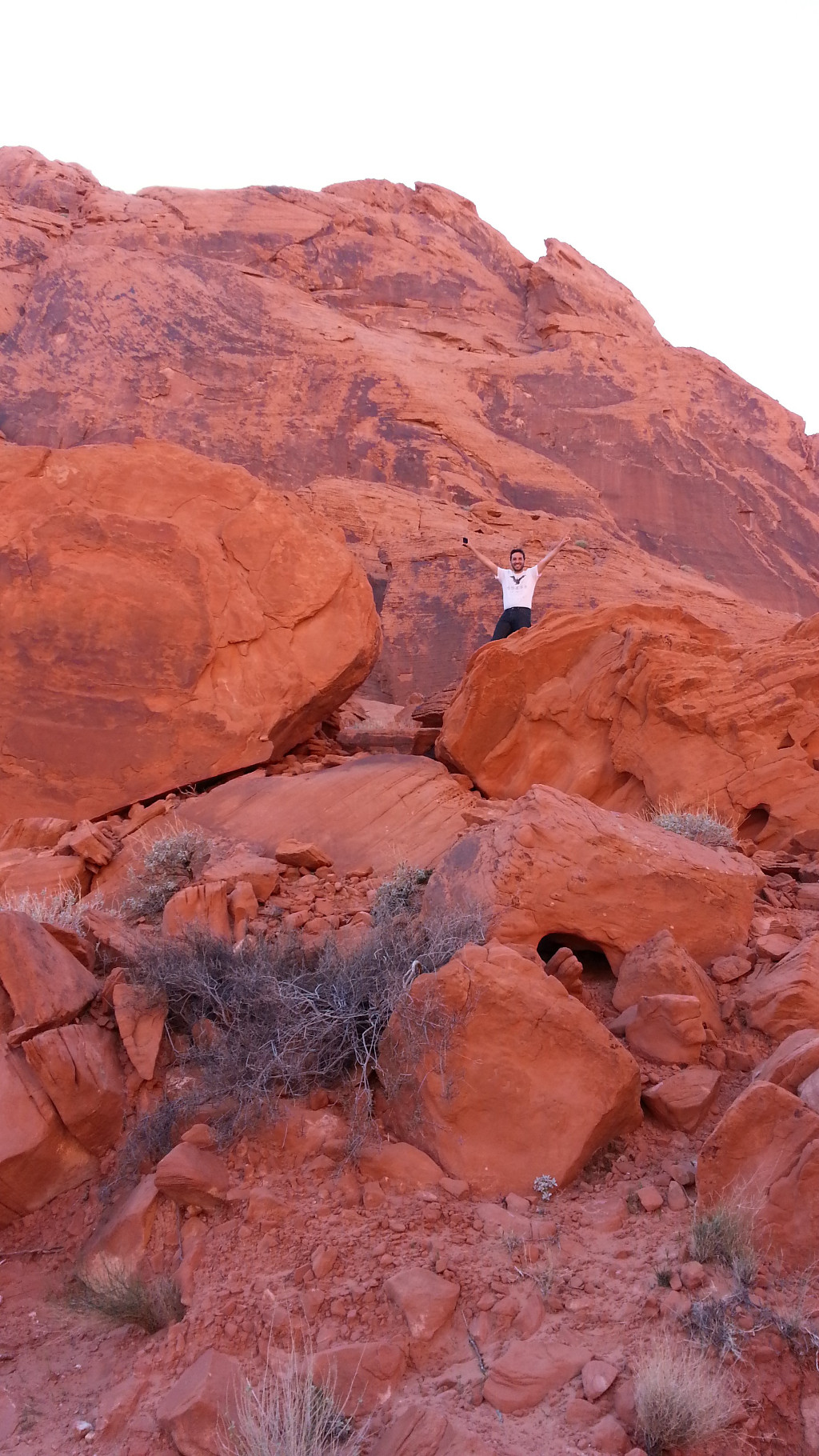 Yacine high on top of the world ... or just a ledge.

---
Day 3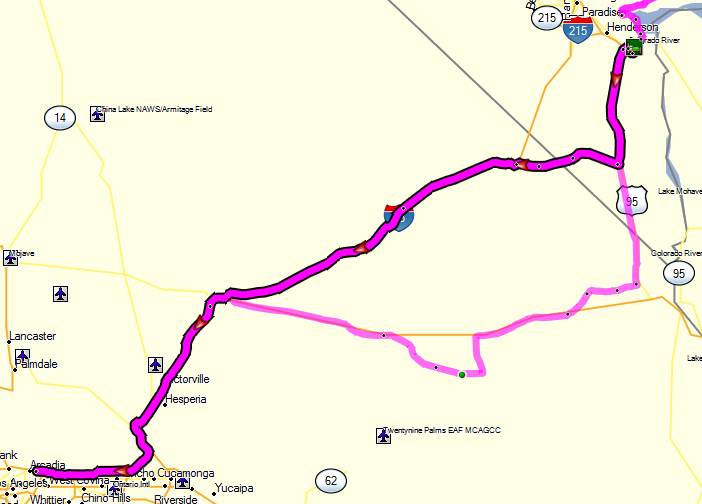 Total: 273 miles

Time: ~6 hours


[ Sunday - March 22, 2015 ]

Alas, it's the final day. It came as fast as it went. We check out of the motel and spent some brunch time with Nu and Charles before heading back. It was said that we didn't meet up with Charles the prior day, but we'll be back out here soon enough to try again.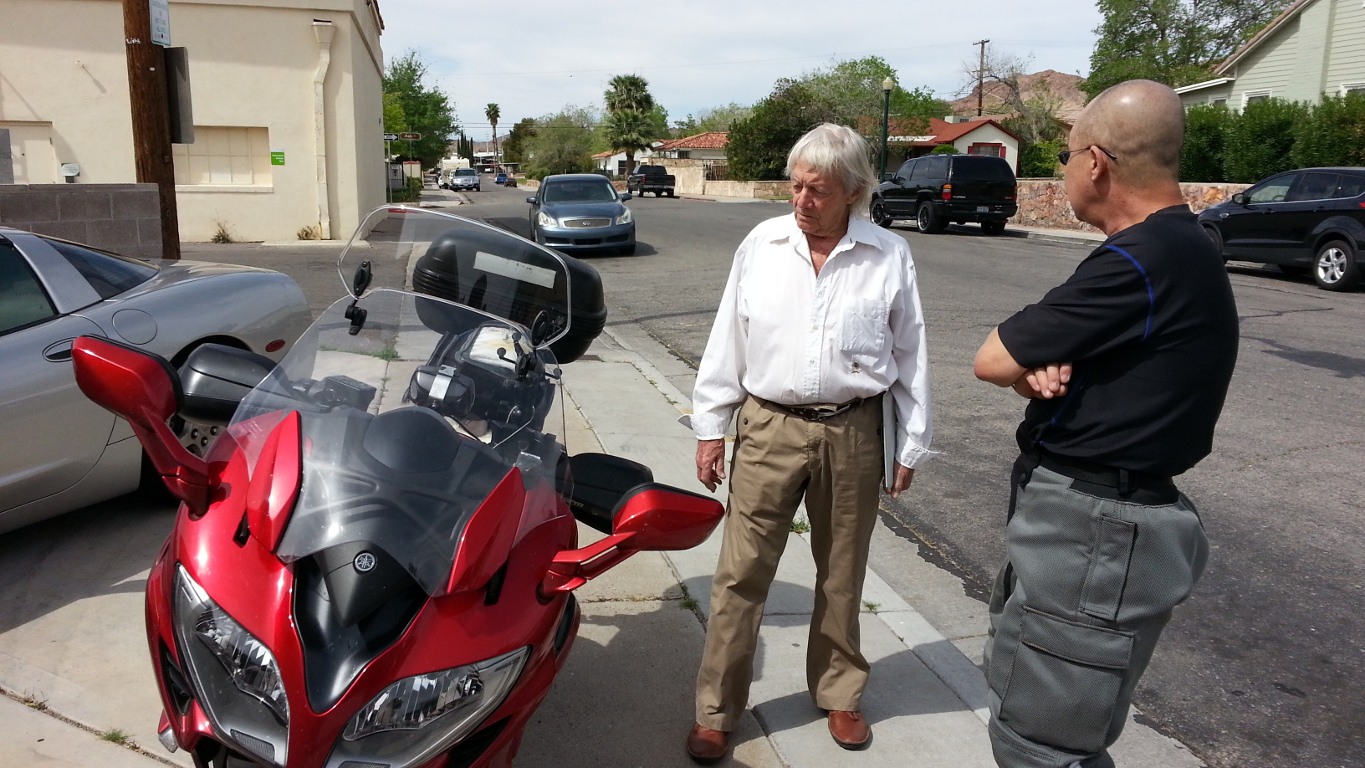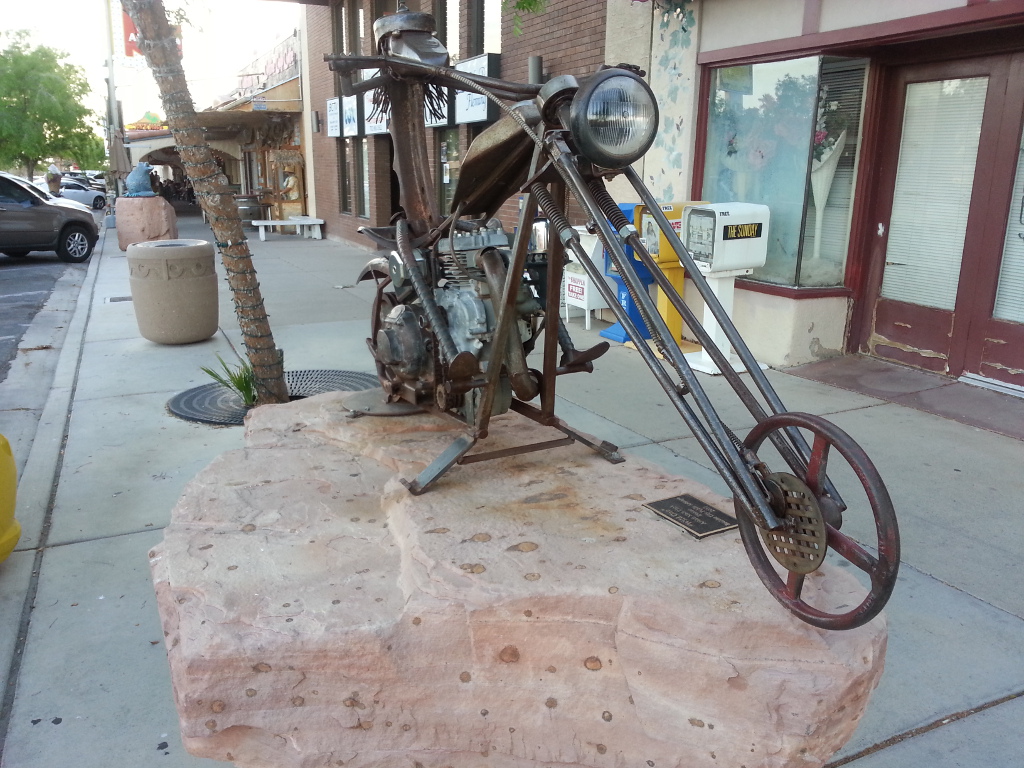 Cool bike, but it's not going any place any time soon.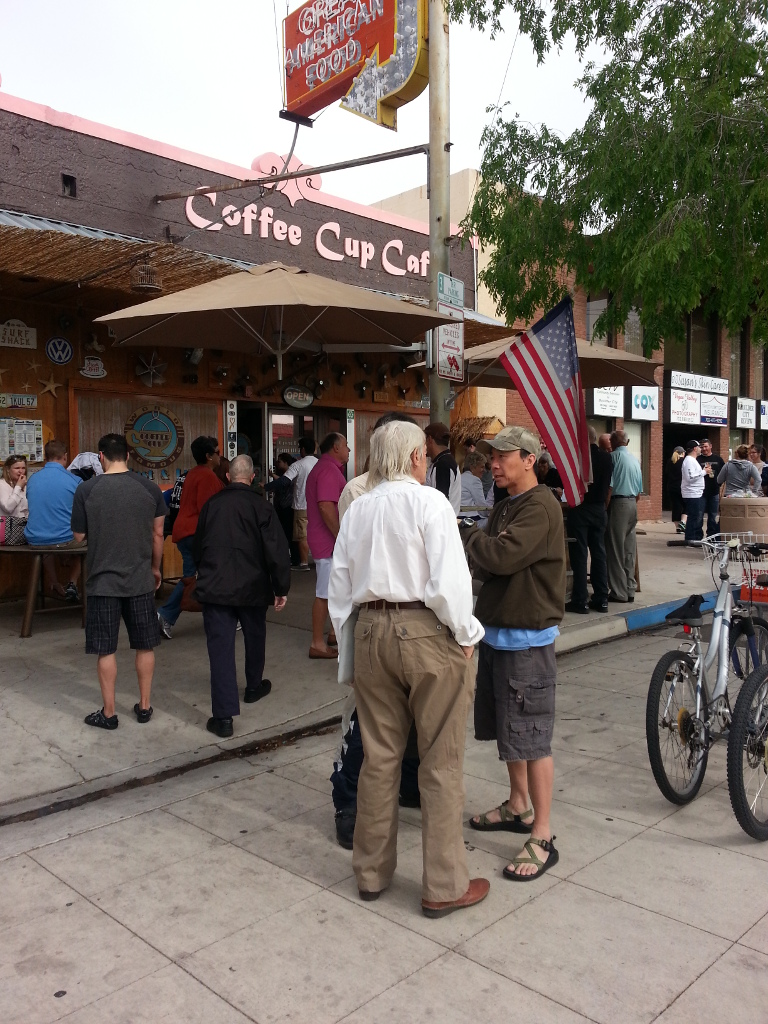 A little cafe out in the middle of nowhere and it's packed to the gills.


Opting for time vs. distance we take the I15 south around Primm. All is good until we hit the Cajon pass. From that point on we had to split for at least 10 miles before the I215/I15 fork. Once again, we're both reminded of how good our bikes are ... except for the seat.


---
Written on: March 23, 2015
Last modified: July 29, 2015