The other cool thing about the ezCan is you can adjust its default setting. The unit does some pretty fancy stuff that is somewhat questionable in terms of street laws. Things like pulsing the aux lights rapidly with the right sequences of right beam clicks.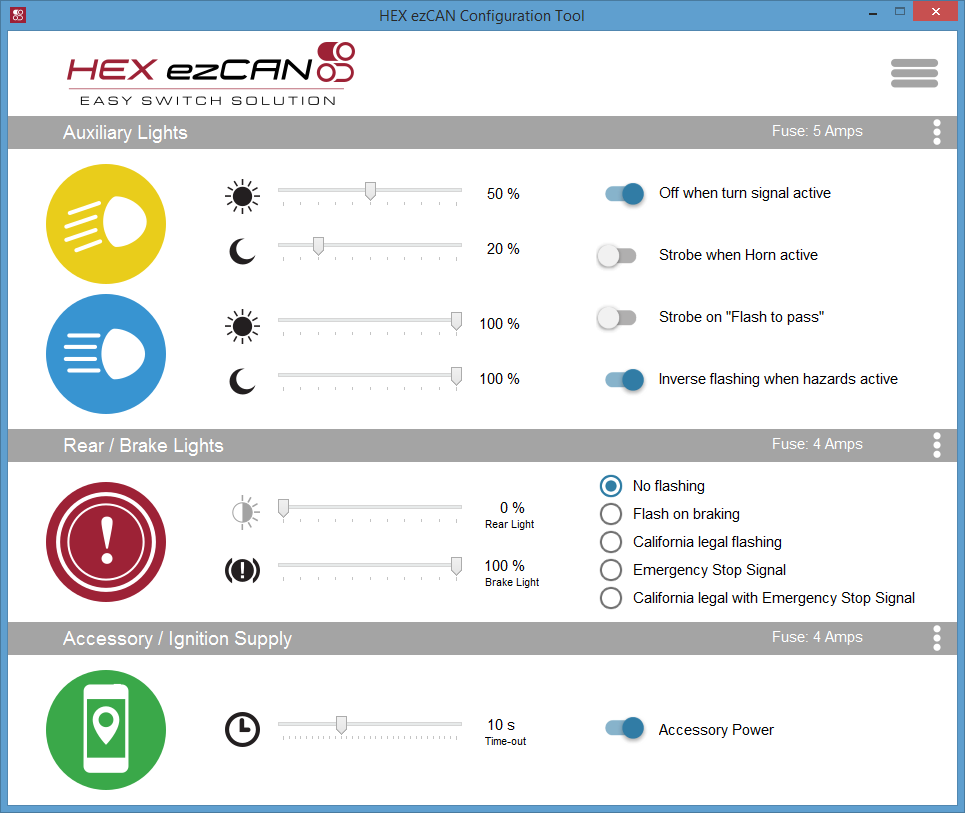 All of the settings are done by:
Installing the ezCan software on a notebook windows computer
Hook up the ezCan (via USB cable) to the computer
Turning on the bike
It's pretty cool. Now my Clearwater Lights Erica's are 100% high beam enabled. 6000 lumens x 2. It's bright. I flash people to allow them to pass and I'm ... WOAW!!
---
Written on: July 6, 2017
Last modified: July 6, 2017