Central Coast or bust...

---

May 2005. A bunch of us are itching for a long road trip to enjoy our bikes. I have been planning for a trip to Death Valley in April 2005 but it fell through because too many of us are busy with our private lives and can't seem to get together. We kept on delaying the Death Valley trip to the point where we couldn't go any more. May until October is a bad time for Death Valley because that is when the valley turns into an autoclave. So we all sat down and look for an alternate destination. I have been commuting to work every day on the F650GS (rain or shine) and feel the need for a long trip. The second option was the California Central Coast. Places like Morrow Bay, Big Sur, Monterey Bay, etc. The plan is to ride from Los Angeles to Big Sur on the Pacific Coat Highway, but we're not sure if we can really make it that far within the time frame we have (3 days). So we'll shoot for Morrow Bay and decide if we should go further at a later time.

This is my first ever big trip on a motorcycle and I'm the only enduro in the group. All of the other 5 bikes are sport bikes. Mostly Hondas. I'm a little out of place but I figure I'll have it the easiest in the sitting department. I know the sport bike guys' rears will be hurting within the hour, give or take 15 minutes.



We leave on a Friday morning and hopefully get to Morrow Bay by 4 or 5 pm that evening. My apartment complex in Arcadia was the gathering point for 5 bikes. we'll then meet up with another bike on the way out. As usual, Russell is a little slow in getting to the starting point. We end up waiting an extra hour before he appears. From there we all head off to a gas station to fill up before beginning our journey. Cool thing about this trip is we have a support vehicle, my 2002 Subaru Forester.

We leave from Arcadia heading West on the 210 until it turns into the 134 which turns into the 101. Our first destination is Santa Barbara. But before that, we have to meet up with Primo and grab a quick bite to eat.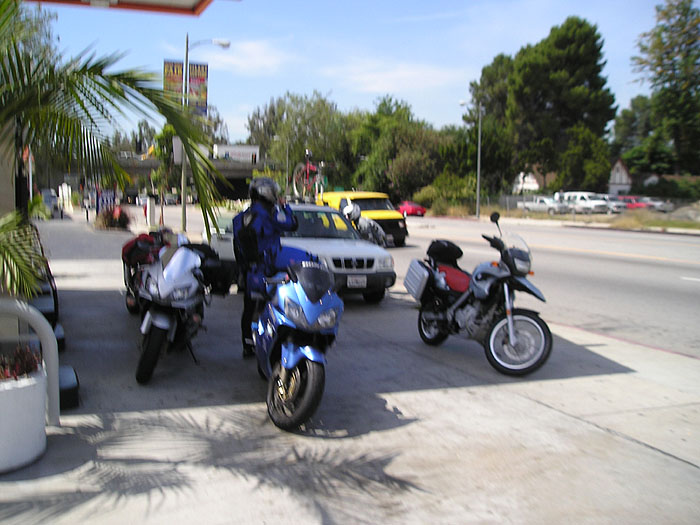 Kind of a blurry picture.

BTW, the guy in the BMW Rally 2 suite talking to the support vehicle is your truly.

Kevin is standing in the middle of the picture in blue.


That quick bite to eat turn out to be lunch instead of breakfast. We ended up eating at an In-N-Out Burger somewhere off of the 101 still in Los Angeles. This is where I brief everybody as to what our plan is and where we're hoping to get to. They already know the general info but this is the specifics.

Trying to figure out what to do at the In-N-Out burger parking lot.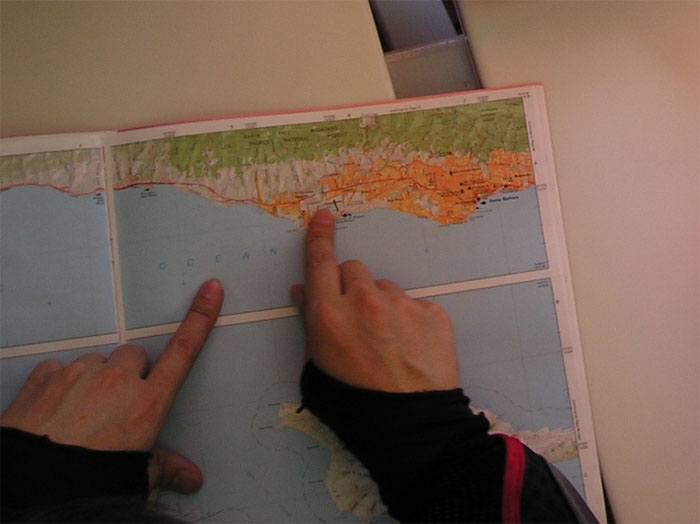 Here is where we're going... I tell you... Here!!!
After the quick lunch we head back out on the 101 West to go to Santa Barbara. Being my first long ride, I'm noticing there is a lot of wind to contend with. I'm also noticing how light my bike is and how much it is effected by wind. Strong gusts here and there would knock me back and forth within the lane. Additionally, this is when I had the 2004 F650GS tall windshield installed on a 2005 F650GS. Talking about hack jobs, this is definitely one of them. It did a decent job of fending off some of the wind but it didn't do jack when there were big turbulent gusts involved. I felt like I was going to fly off of the bike. I'm also noticing my throttle hand is going numb when I stayed at 80 MPH for any duration of time. It's annoying but I had to put up with it. Later on I changed out the rear sprocket on the bike and that really help out on the smoothness part. For this trip was essentially on a stock bike from the BMW dealer. No real add-ons other than the saddle bags.
We didn't take many pictures between the In-N-Out Burger and Santa Barbara. We were too busy having fun or just riding. We made a long stop when we got to Santa Barbara and started shopping for food for that night.
Round and about, after a lot of head wind and a 15 minute rest every hour or so, we arrived at Morro Bay at around 5:30pm. Approximate distance is 230 miles one way. We reached our destination campground (Montana de Oro State Park) and was referred to a more scenic campground on the beach front, Morro Strand State Beach. Montana de Oro was more in land and didn't offer too much of a view to the beach. Plus the thought of walking around the beach was more appealing. So at approximately 5:30-6:00pm we head back out to go to the recommended camp sight. It was another 30 minutes ride with a little confusion as to what the street name was suppose to be and if we were suppose to turn left or right. At this point everybody was exhausted from the day's long ride and we were all ready to plop down the tents to relax and prep for a good night's sleep. All said and done, it was pitch black when we decided on one of the many camp sights at Morro Strand State Beach. We can hear the gentle waves coming ashore but we didn't know how far we were to the beach. Actually, we didn't really cared much.
We were too busy unpacked the portable grill, setting up the tents, and cooking hot dogs and hamburgers. Everybody gorged themselves with the food and drank the beer and wine. Within minutes, we were all really happy and laughing up a storm. BTW, being the Southern California people we were, we were loud and boisterous late into the night. The campground ranger made at least two quick tours to tell us to keep it down or be kicked out of the campgrounds. Apparently, there were people at the campgrounds that thought 8:00pm was bed time. WATUPWITDAT?!! But as you might infer, we would keep it down for a short duration and then get out of hand again. Typical rowdy bikers!!!

The next morning showed us that it was worth it to spend the extra 30 minutes riding to the Morro Strand State Park. The proof is in the pudding.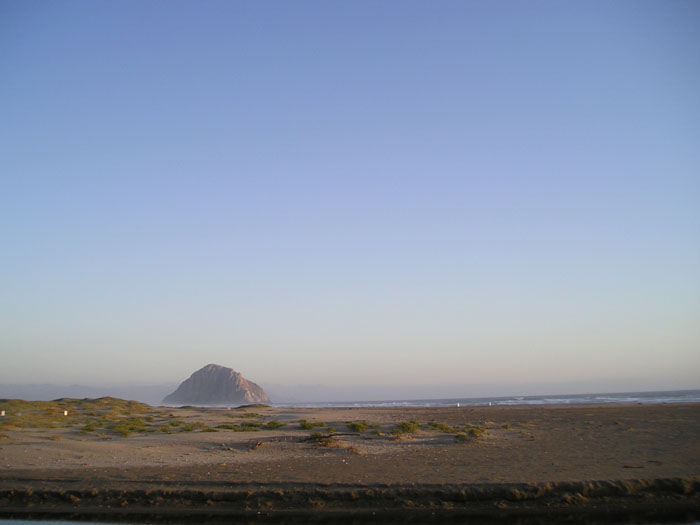 What more can you ask for? A huge rock and a beach to stand there and stare (looking like idiots of course).


Breakfast consist of eggs sunny side up, beacon, and bread. We pretty much spend the good part of the morning soaking up the sun, scenery, and milling about. It was a good slow morning with Ivy playing on Russell's boom box.




We occasionally made fun of the seagulls for swooping down and stealing a half rack of ribs right in front of our faces. It was amazing. Talk about a bunch of bandits making their get away with the loot.

BTW, the comment of the day: "

It smells warm in there

".
I had loaned russell a silk sleeping bag liner during the coarse of the night. His sleeping bag looked awfully thin and I had a suspicion it wasn't going to keep him warm over the coarse of the night. The wind was blowing and there was a lot of moisture in the air. In the beginning he didn't believe that the silk liner would keep him warm. However, the next morning russell was ready to run off to the closest REI to buy a silk liner. His comment was something to the effect, "I'm surprise how warm it is in here" to which I replied, "Yeah, it smells warm in there."
Basically I was trying to say two sentences at the same time, and it came out wrong.

Russell laughed and kind of cringed at the thought of what that comment implies.

As for me, I was in a bivy sack and a sleeping bag all to myself.

Of course it was a condom to everyone.



Our goal for the rest of this day is to get to next campground (Refugio State Park) about 26 miles west of Santa Barbara. The good news was, it's only 76 miles south of where we are.

What a gorgeous day.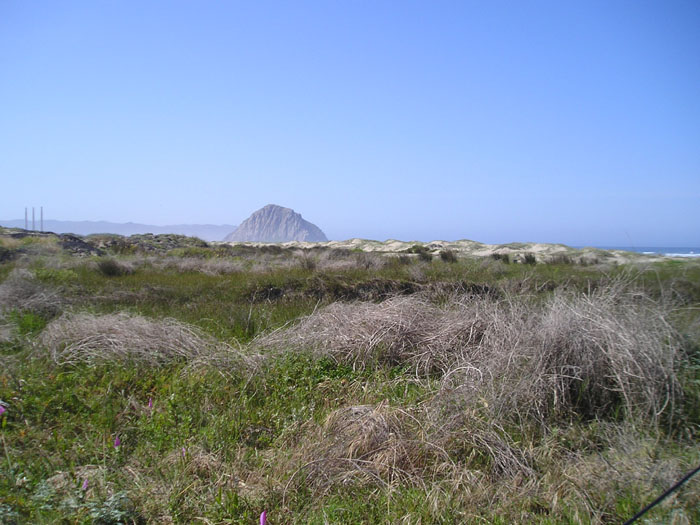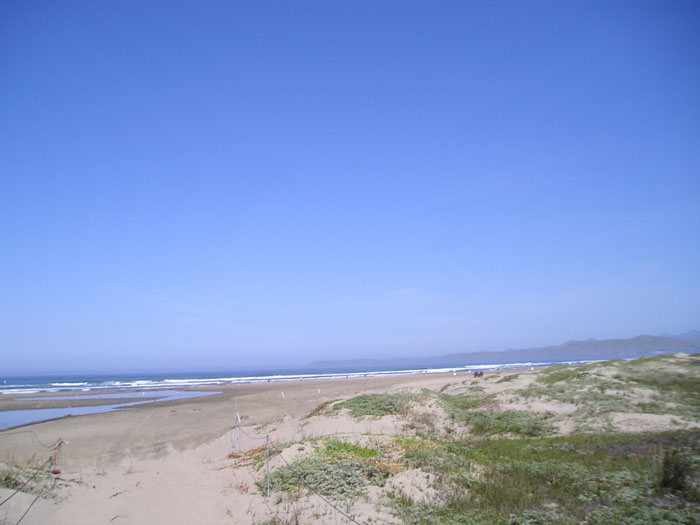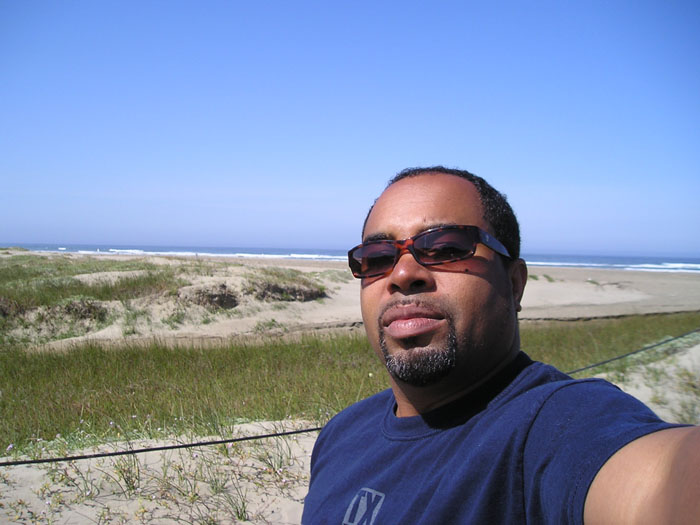 Good O' Russ taking a picture of himself. Check out that babe face.

And here is the rowdy bunch and their bikes.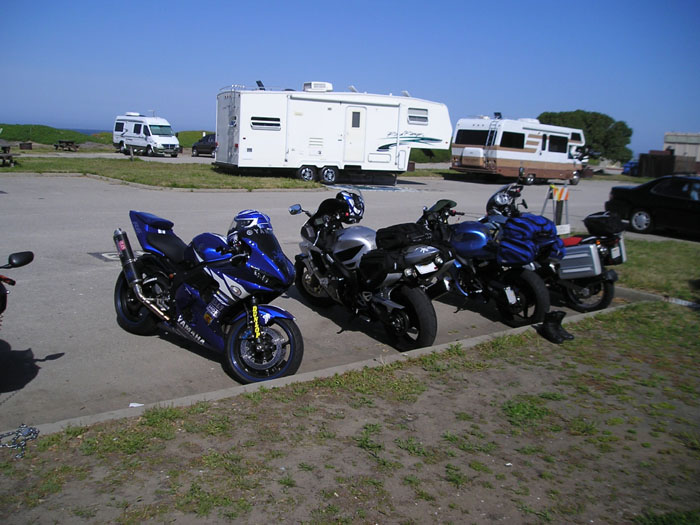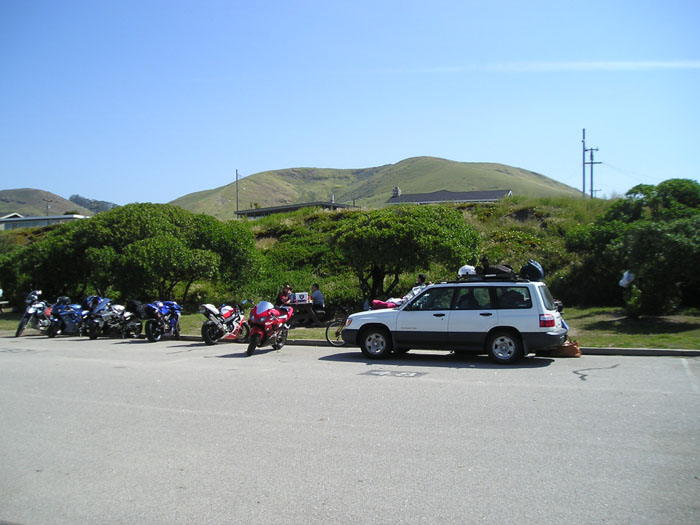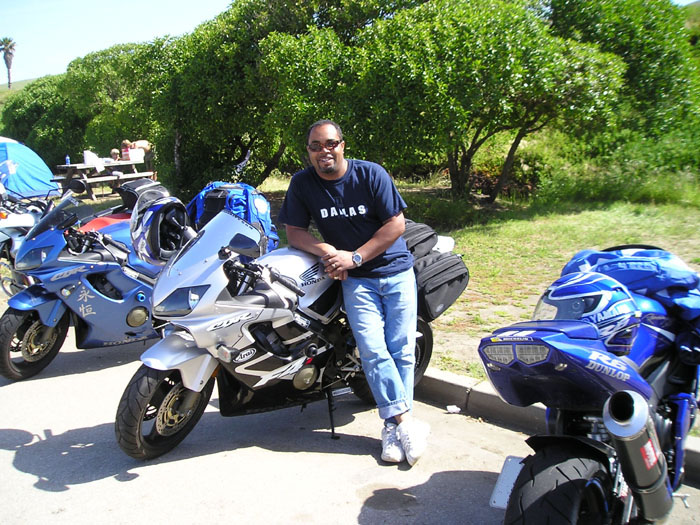 Russell and his CBR


At around noon we all packed up and started heading out. The trip was uneventfully except for Joseph loosing his rear seat. Joseph at one point was fidgeting with his bike trunk and forgot to batten down the hatches (that's Jospeh's Yamaha R6 on the right in the picture above and the rear seat that went bye bye). At 100+ MPH that foot loose rear seat is not going to hang around and shake a leg. Many days later, Joseph reported that he found the equivalent R6 rear seat somewhere for $50. What a deal.

To say the least, we were surprised to find out that we are required to have reservations in order to stay at the Refugio State Park campgrounds. This means we have to either try to find another campground or we head into Santa Barbara to find a hotel. Fortunately for us, At the last minute the campground guard told us that a party called and canceled so we can take their spot. Most likely they probably thought we were a bunch of riff raffs and didn't want to let us in, but who cares, we now have a campground to settle into. So we made due with our camp site and called it home until the next day. These are pictures from the Refugio State Park the following morning. The interesting thing about this campground is that there were no people going to bed at 8:00pm. In fact people were up and about until midnight if not beyond. There were no complaints about folks being loud and everybody who stayed at the campground that night were very courteous and nice. This time around we never had a visit from the park ranger.

Perhaps it has to do with Southern California people instead of Central Coast people. Who knows... who cares...



Here we are packing up and getting ready to head back home.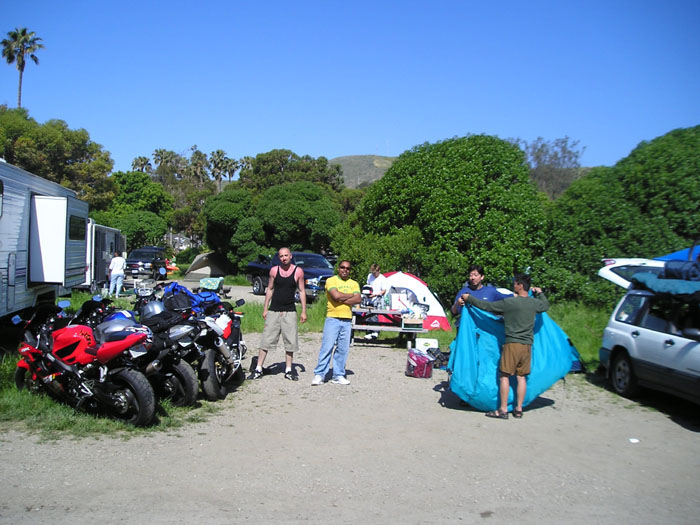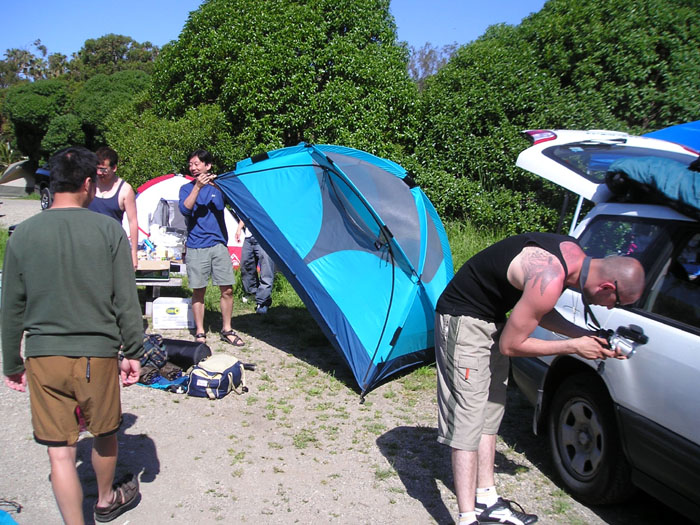 All the essentials that make our diner and breakfast so wonderful.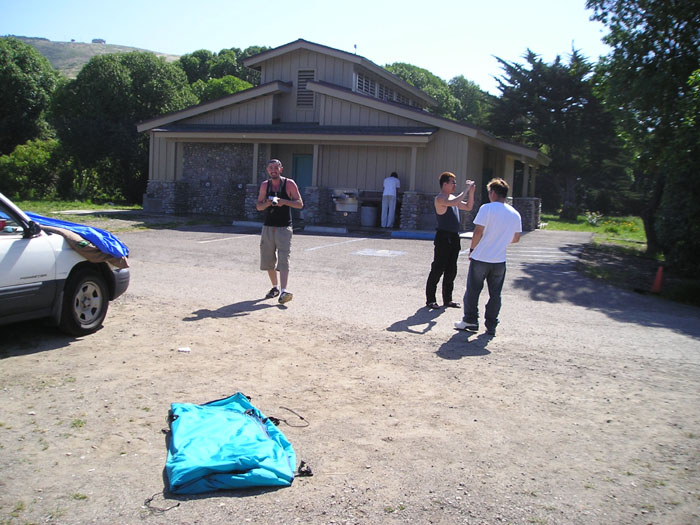 This is the restroom and bathing area. This campground is actually quite nice.
You just have to be willing to dispense with a couple of quarters to get hot water.
I wouldn't call it home but it's pretty darn good.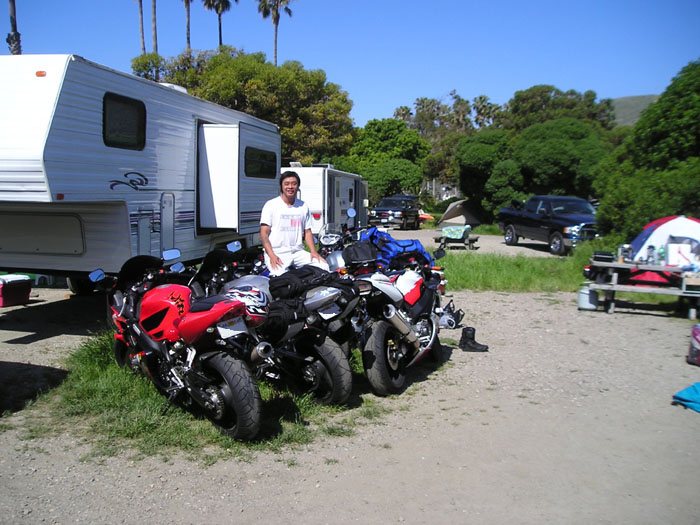 Joseph relaxing on his bike.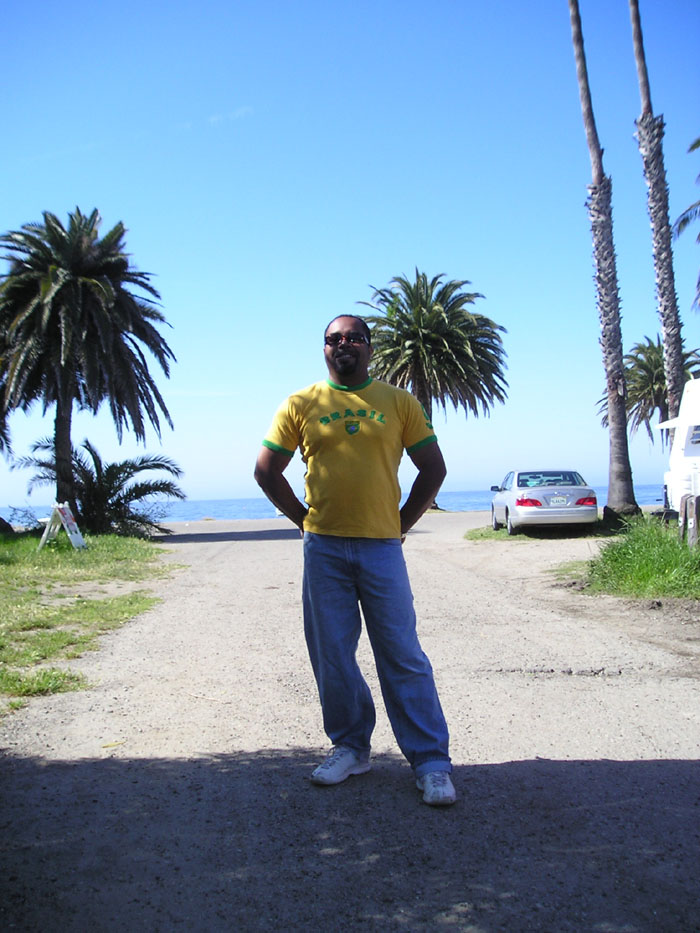 Russell, quite the ham but you gotta love the guy.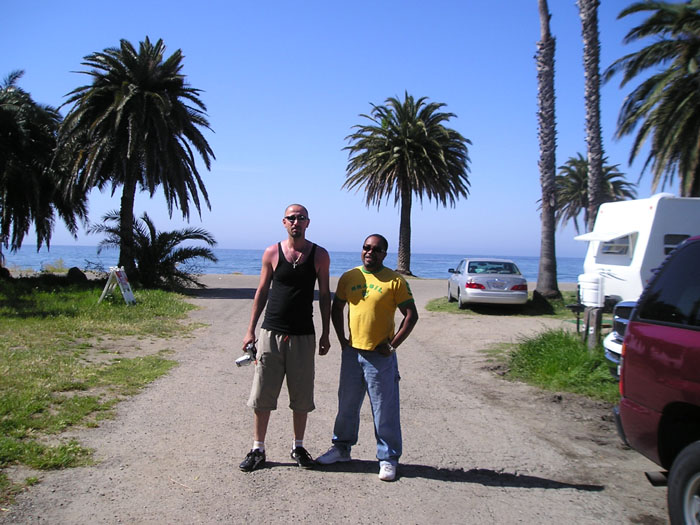 Russell and Primo.
Look at how close we are to the beach.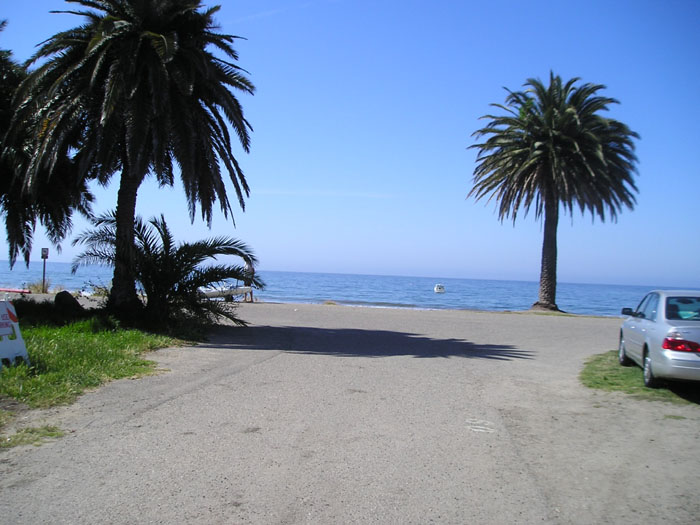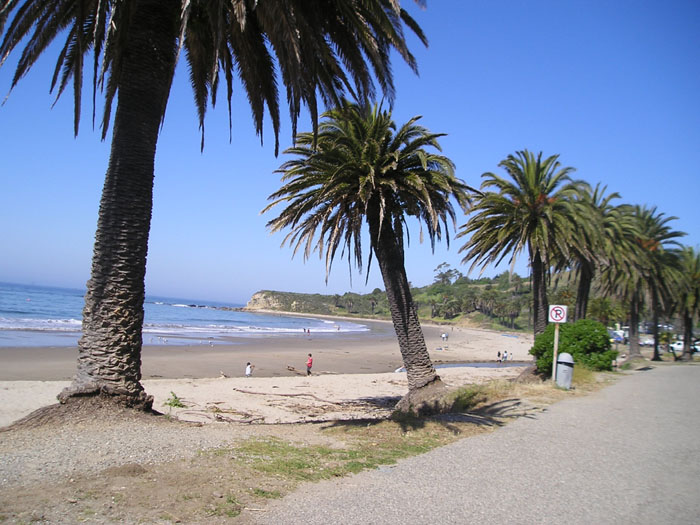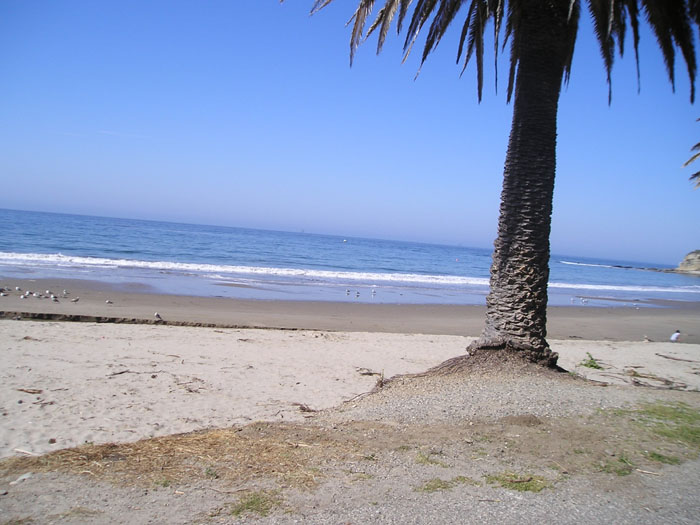 BTW, there were at least 6 oil rigs out beyond the horizon beyond the beach. It was an amazing sight.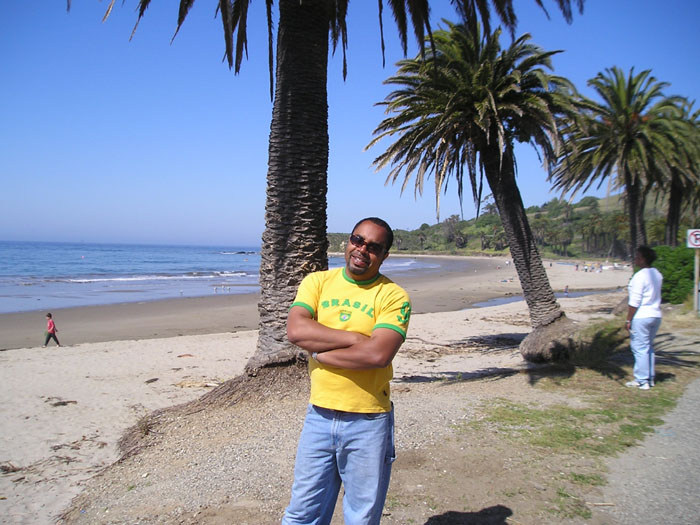 There's Russ again. Man... he's all over the place.
Actually, I can't blame him. All these pictures came from Russ' camera.
Thanks Russ!!
What if.... What if we were to go mountain biking in our motorcycle gear? Would it look something like this?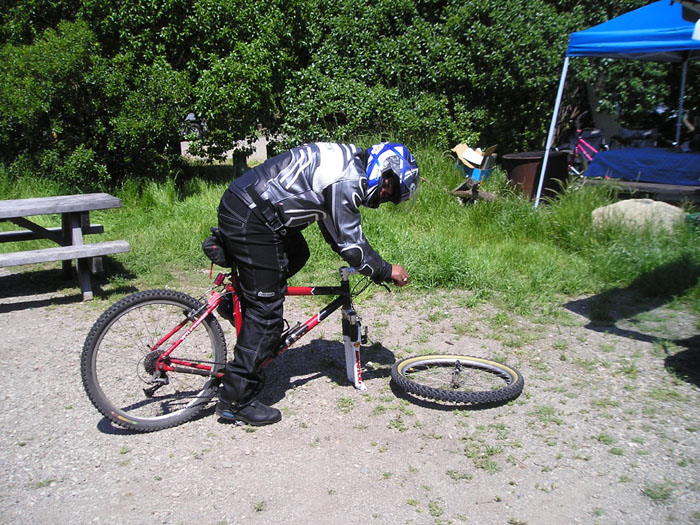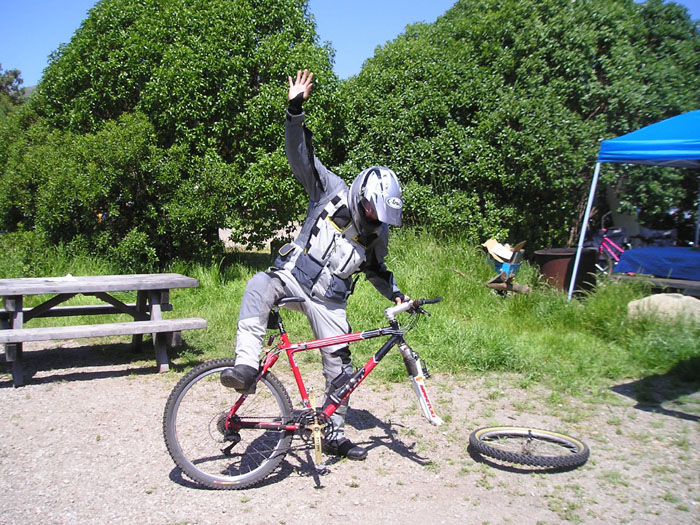 Here is the last shot of all of us together before we all head home on our merry way. It's been fun. Thank's for all the fish...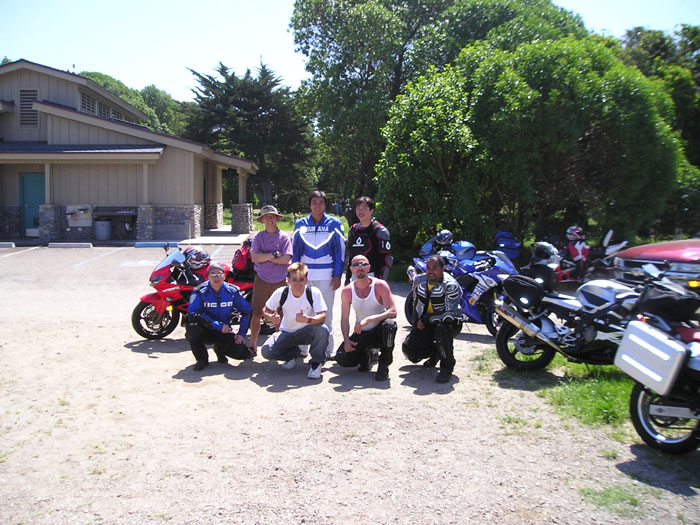 All in all it was a really awesome trip. It was a fun three days of riding and hanging out with the guys. Even Russ admits to having fun from being away from the wife and kids for a while. Good news too is that none of us received a call on our electronic leash (e.g. mobile phone). Being the first long bike trip it took me a couple of days to recover once I got home. A week or two later all the guys called me up and wanted to know when the next big bike trip is.

I told them there will one planned now and again. The next trip is already set for the air show at Edwards Air Force base in October.

Here are some additional pictures Russell took on his way back to Los Angeles on the our skirts of Santa Barbara. I'm already long gone heading back towards Arcadia at this point.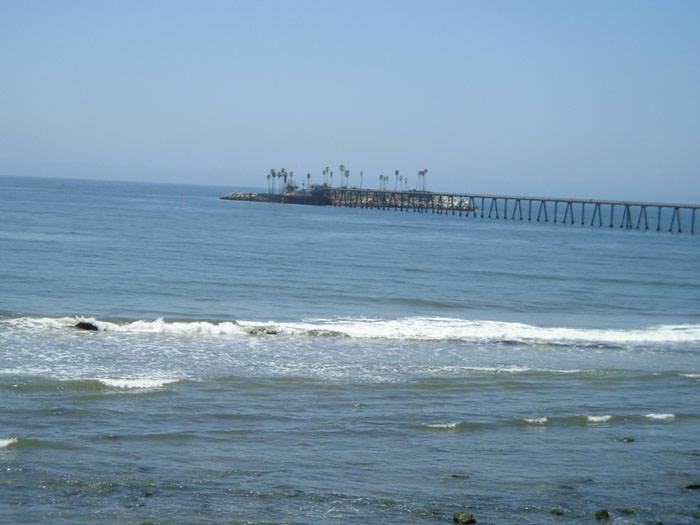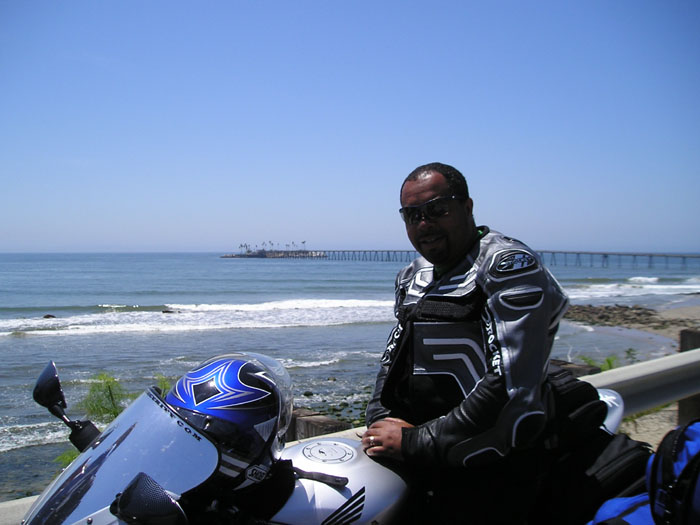 Russell on his CBR.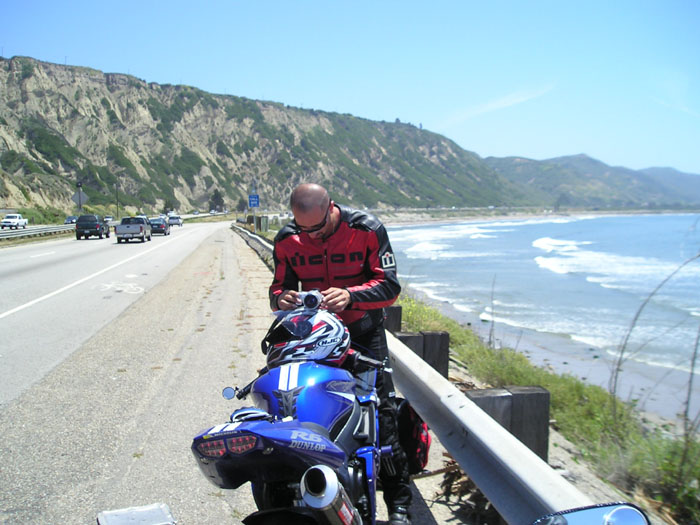 Primo taking a picture of something or other. Notice Joseph's R6 without the rear seat.

---
Written on: November 26, 2005
Last modified: September 3, 2007