Arizona '09
Murphy's law in action...
---

Total miles: 1002 miles

Estimated travel: 25 hours


[ Monday - September 7, 2009 ]

Even before I could finish my Mammoth trip, the Sgt asked the question, "So when is the next trip?" I mention November and the outcry was, "That's too far away! How about September or October?" I can't fault him because he can't go on his F8ST where I was going to go with my 8GS. So this last Mammoth trip is a non trip for most of us. I'm sure the Captain is in the same boat. They both need that get away destination to leave behind the work life and the family life for a while. Freedom in some people's words.

Where can we go so late in the year that we won't encounter snow? Why, Arizona of course. Nevada would work too but that's just too close. It feels like the last Arizona trip was done just a couple of months ago, but upon minor inspection, that was two years ago. Wow! Time flies when you're not paying attention. As a result, we're planning another trip to Arizona towards the end of the year. This will be our last big trip for 2009. Unfortunately, I can't tell when it's going to happen because the Captain's has personal commitments that has to be taken care of before this trip can begin. It's now a waiting game to see when this is going to happen. There is a chance that I will change out tires before this trip occurs. The Anakees are starting to look pretty hard. Considering how much road I will be riding in the near future, a pair of Conti Trail Attacks might work out really well.


[Thursday - October 8, 2009]

I almost didn't make it. As we're getting closer to departure what did I get? I started to come down with cold like symptoms. Now that we've changed our minds and booked a hotel room at the Harrah's hotel/casino, and the reservation for the third night is all set, I didn't want to leave the gang in a lurch. With my bro's advise, I slammed some zinc, pounded the vitamins, and got some good rest. It helped. I still have a little of something, but it's nowhere near as severe. That's good. I sure would hate to dump a trip for something stupid like a cold.

It's amazing! First time ever. It's only 9:00pm and I'm already done with packing. Normally it drags into the night and I end up getting very little sleep. Perhaps this is a good sign of things to come. Because this is a ride late in the year, I'm anticipating all kinds of cold weather. To say the least, I'm making sure I have plenty of warm layers for the sleeping bag. All the more to keep my hide healthy and happy for this last big trip in 2009.


[ Tuesday - November 24, 2009 ]

Talk about putting things off. This article has been procrastinated on for a month. There is good reason for that. However, I'm not going to elaborate. Suffice to say it is my first bad trip ever. A culmination of numerous bad events left a sour taste in my mouth. I knew bad trips are bound to happen. The bad thing is, it finally did. I have to rethink my strategies a bit for future trips.



Day 1 - Oct. 9




I got pulled over for speeding and an unsafe lane change trying to catch the Captain to reel him back into the group (e.g. he has no radio to communicate with. WUWT!). To this day, I don't know why he chose to use the carpool lane @ 80MPH to try and catch me when I was in the slow lane doing 55-60MPH. As a result I had to donate $200+ to the State's funds. This could have been avoided.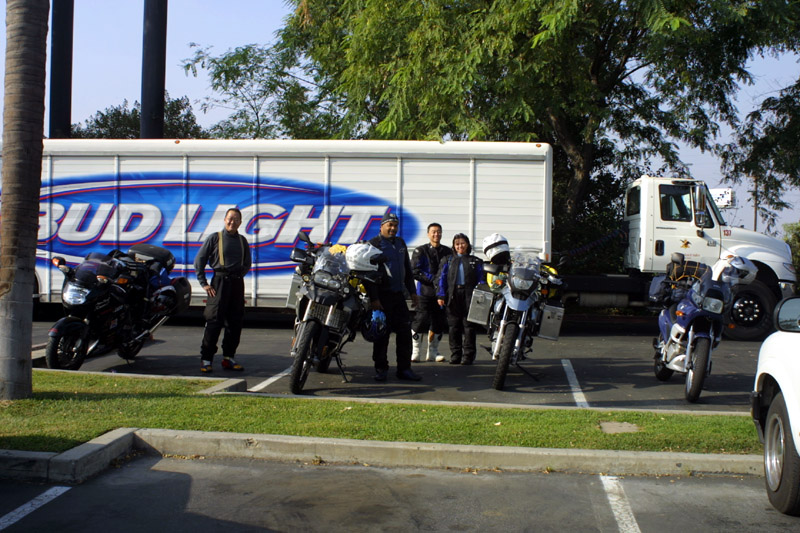 Mr. Speedy came to the start to bid us farewell.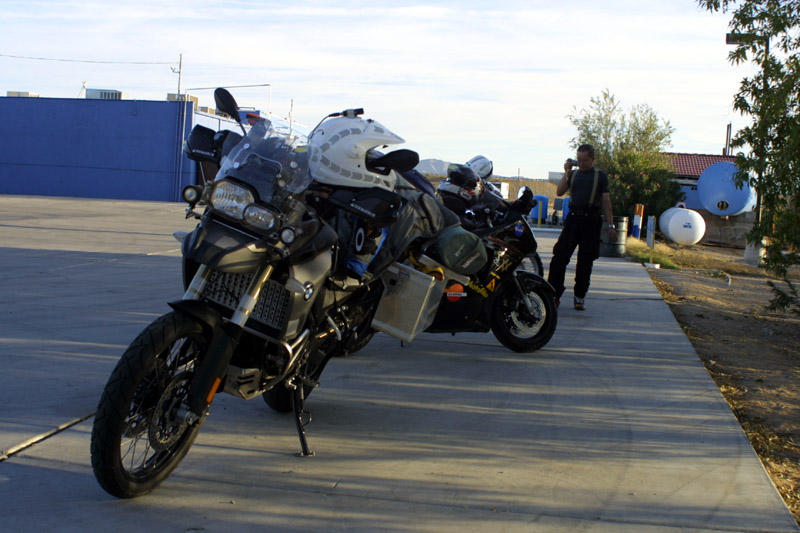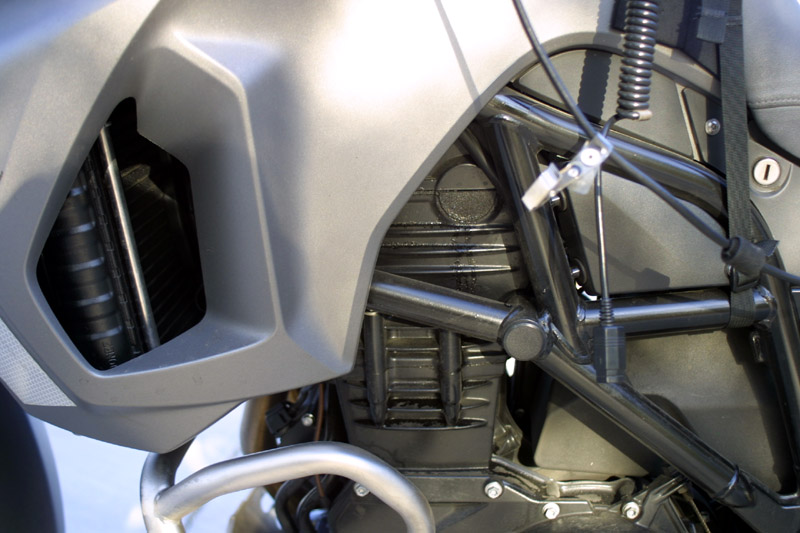 Was I scared to see this? Not in the least. There was very little oil coming out and the bike was running fine.
It was just a faulty head gasket. No biggy.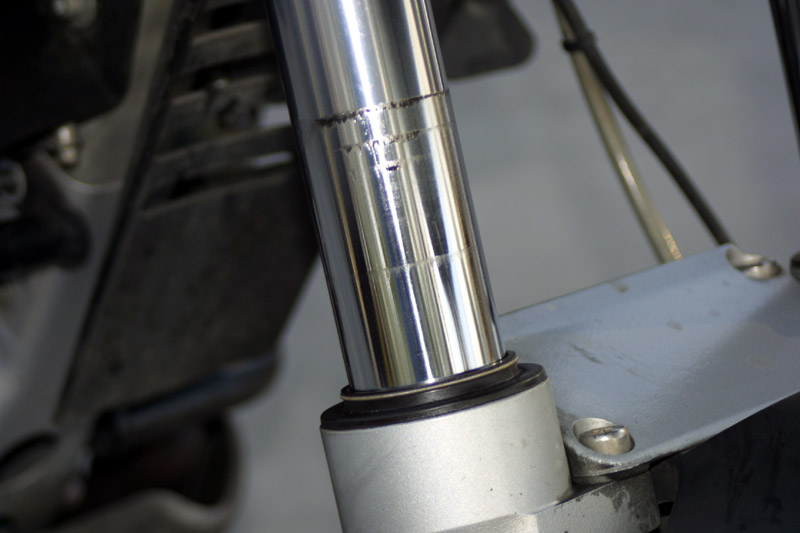 Nu's turn. His front right fork was leaking oil. The seal is shot!
Day 2 - Oct. 10
Started late and ended up changing the routing completely. Got to the campgrounds late and found a campsite but it was frowned upon because there are too many people (e.g. ???!! since when is a full campsite a problem?). Tried to find a hotel room but ended up finding out there is a rodeo in own an everything is all booked up. We ended up going to a rest area to get rest for the night. The group questioned whether the rest area is safe. Oh!... "Give me a freakin' break!"

Hey! The price is right... FREE!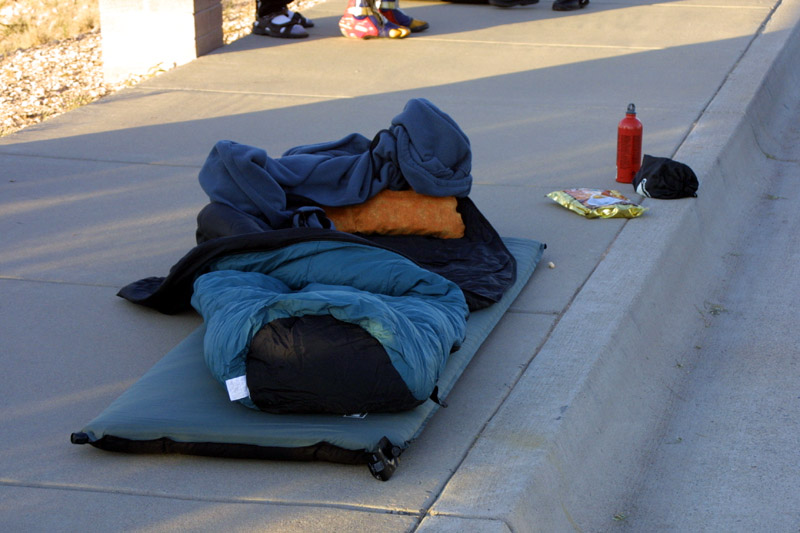 As good a bed as in any hotel room.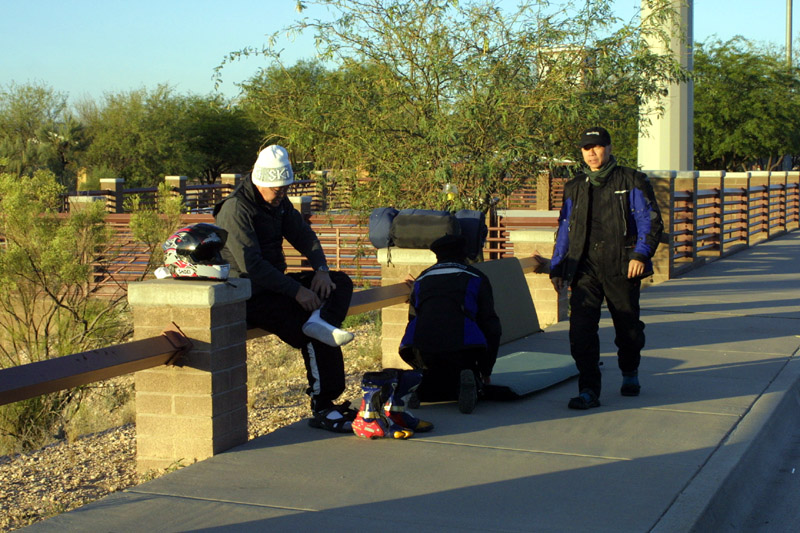 Day 3 - Oct. 11
More bad decisions (e.g. I'm not going to use a democratic process in the future). There is a rush to get home. Lots of wind on the 10 Fwy and it's really cold. The group got separated, but everybody is back safe.

---
Written on: September 7, 2009
Last modified: Nov 24, 2009