Dennis ... forever on the phone.
Bat Bike for sale ... get your bat bike here folks!!
One guy at the track took a look at Jaime's bike and asked...
Biker: So why did you put Batman emblems on your bike?
Jaime: Because I'm Batman!
Biker: That means you're Bruce Wayne and you have millions of dollars.
Jaime: No ... That's just an illusion ... I'm Batman.
Here is one reason for riding Willow Springs this time of year. They have a Christmas raffle every year and they give out some pretty cool prizes. Everything from crates of motor oil, track day passes, riding school tuitions, and last but not least full body Taichi riding suits. As for me, I'm just a spectator. Knowing my luck, the same as Jaime's luck, I never win anything anyway. Like Jaime said, "I never win anything at these things, but if I win something, it's something I don't need."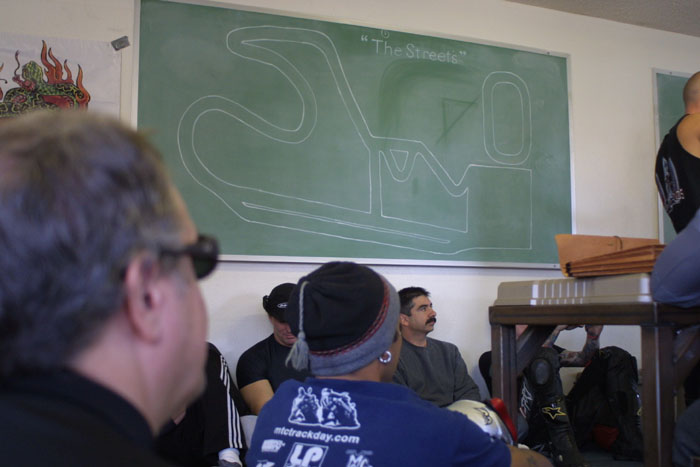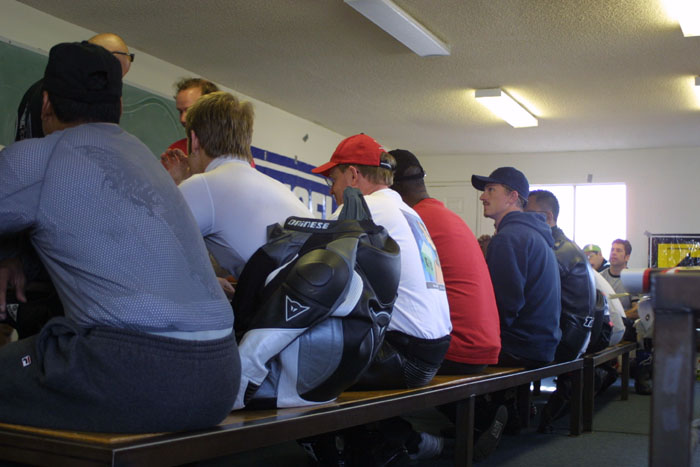 Here is the advance group heading out after the lunch and raffle.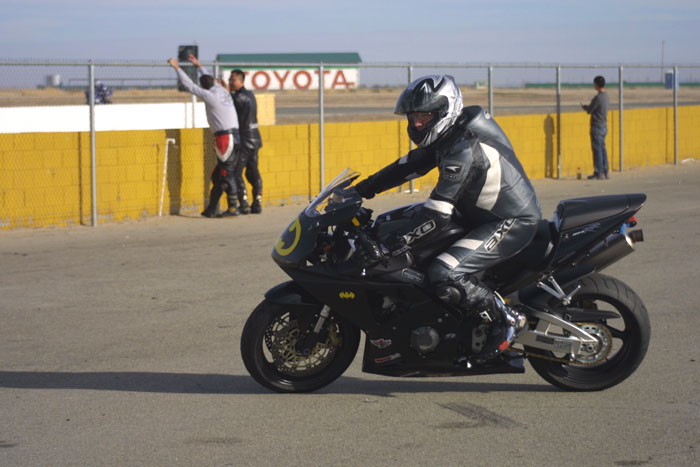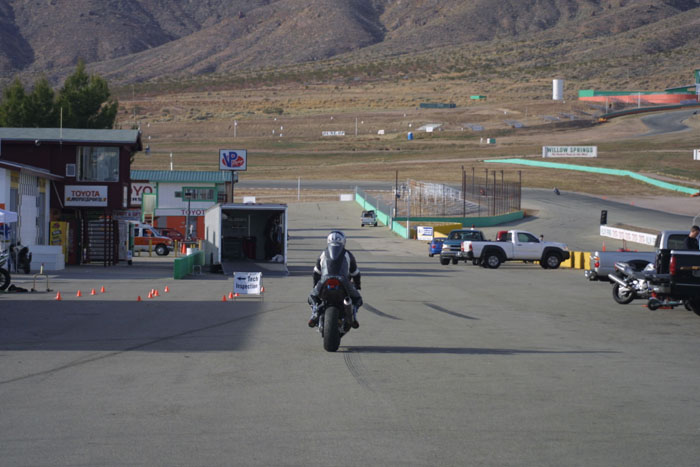 Jaime heads out to join other advance riders.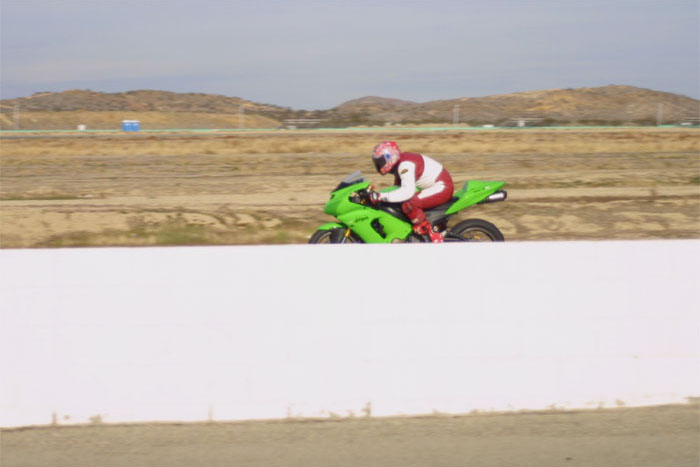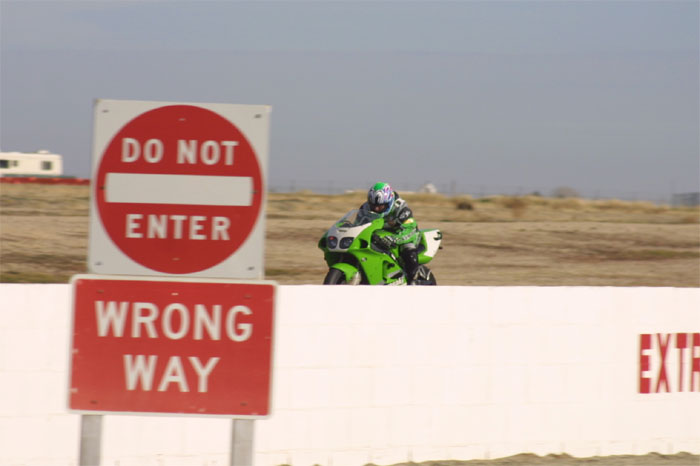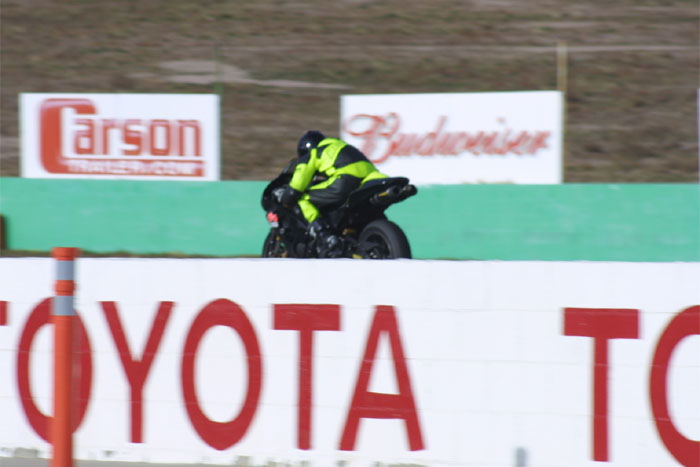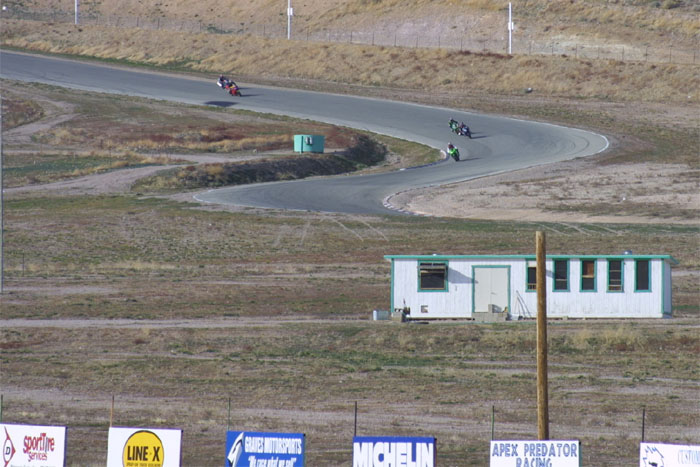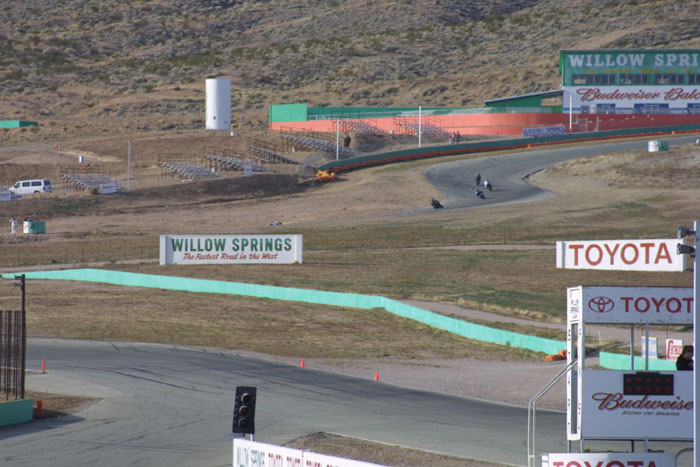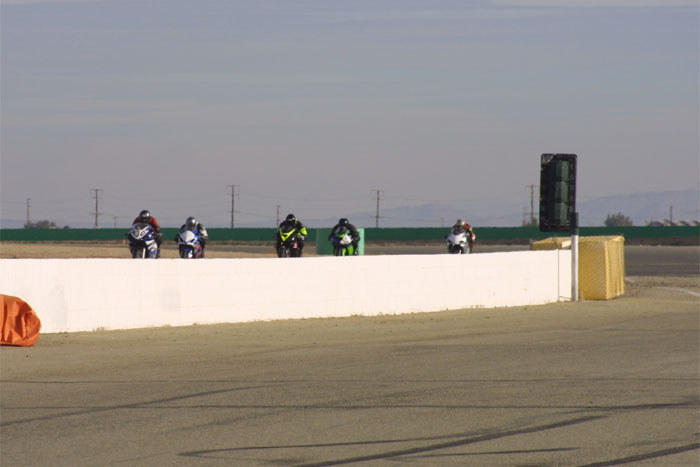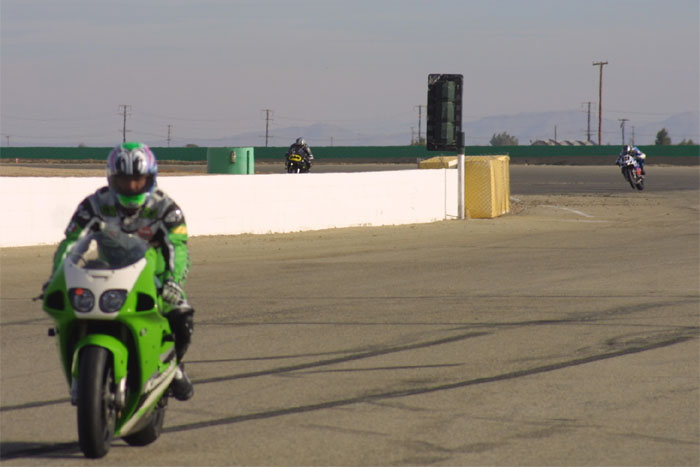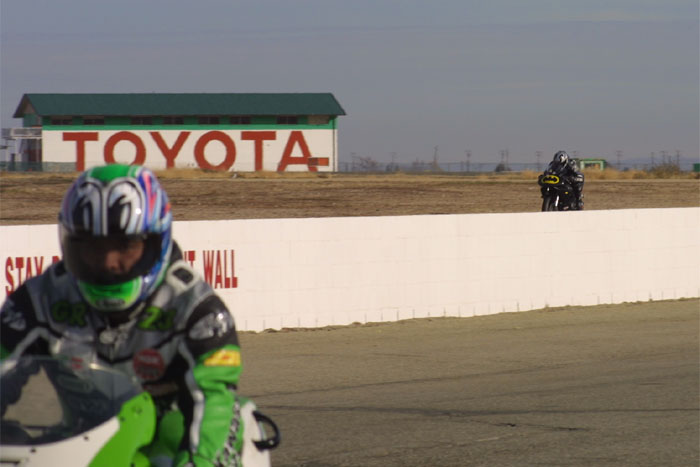 Batman approaches...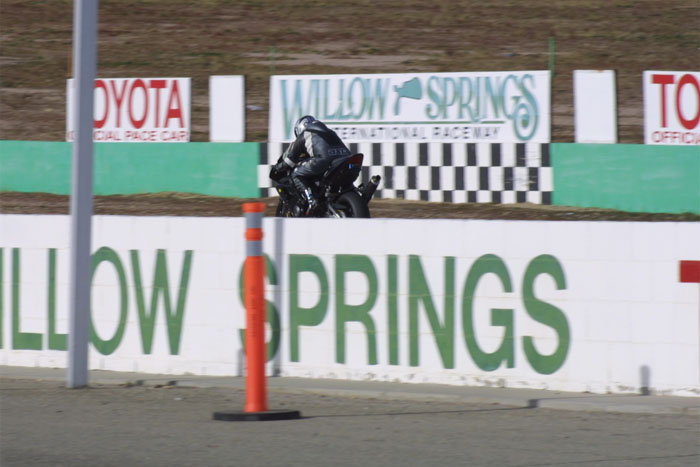 ... and zips pass at 140 MPH.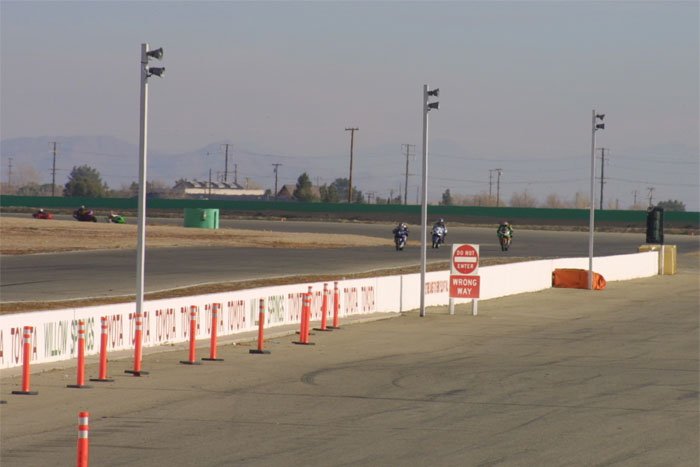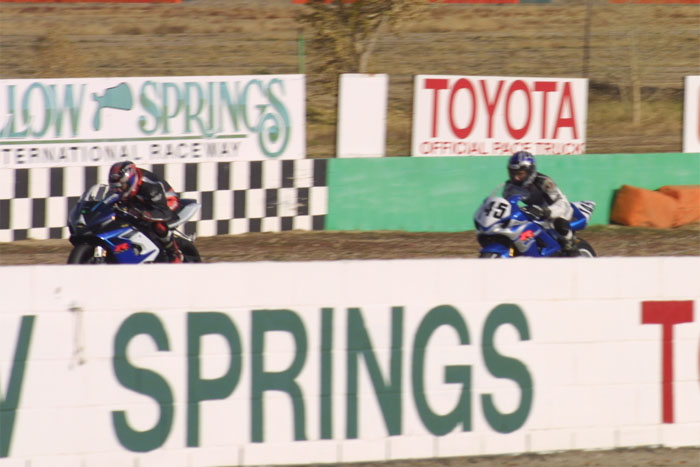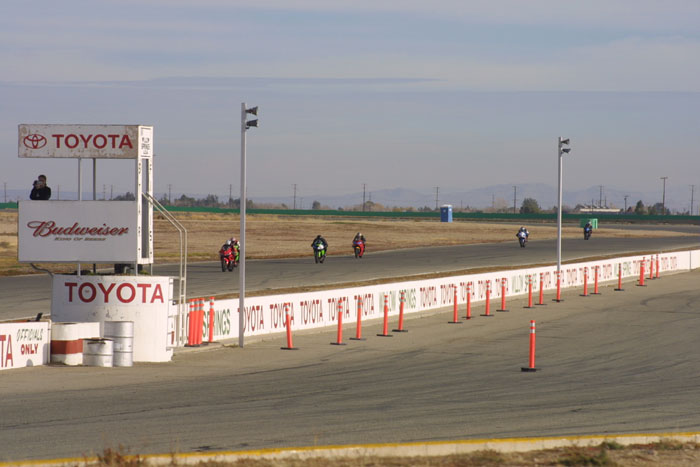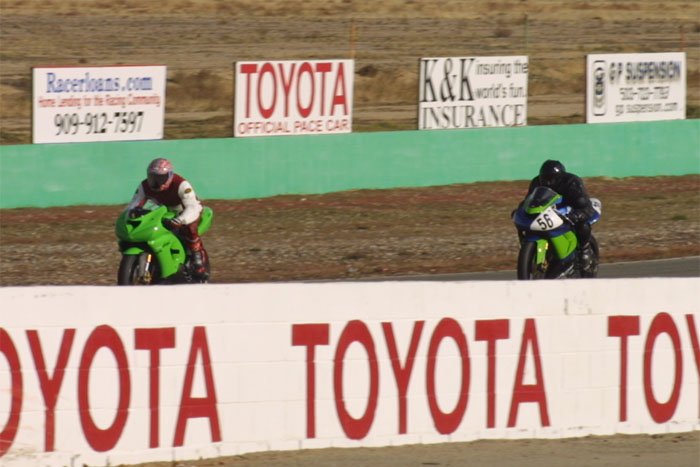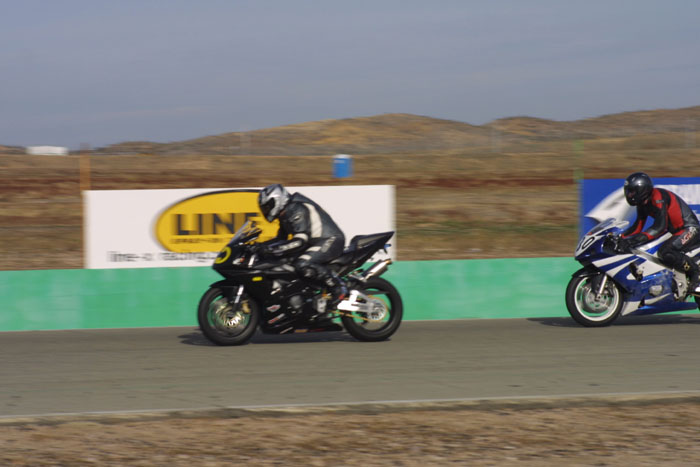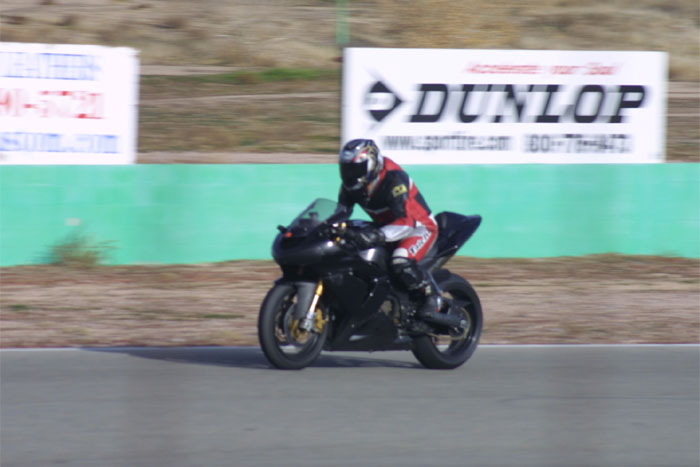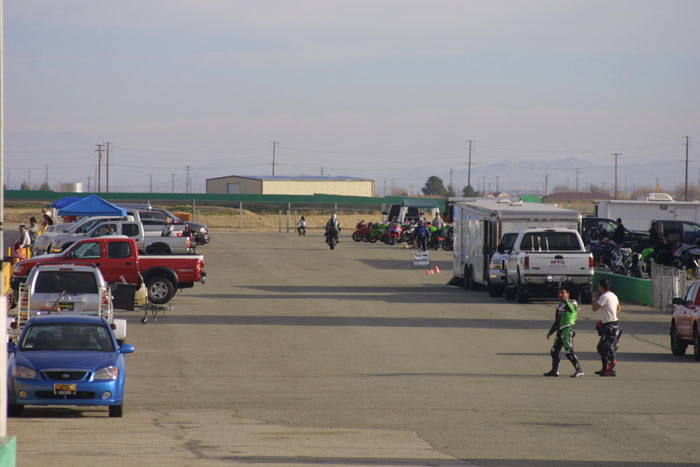 Quick enough ... the 20 minute session is over.