Nu's white knuckles.
---



[ Sunday - June 23, 2007 ]



Against my wife's concerns, I went ahead and did it anyway. What is it? Helping my bro get a moto. Most of the concern centers from the cost of insurance and things like that, but we don't have to worry about that at this point because he has to get his license first. Enough about that stuff, we have better things to do. Like showing Nu what to do on his new (used) F650ST Funduro. So I gathered up as many of the guys as possible for that day and got us all together to help out the bro. On the other hand, I'm not too concerned because he has been riding bicycles all of his life. Even better, he's an extreme mountain bike veteran for 15+ years. I've even seen some of it for myself. Big Sandee at Mammoth Lakes is one clue for those that know the place. He's even managed to break a couple of ribs. All this should come easily for him.

So we all gathered for a seafood BBQ and then showed Nu the baby steps of riding a motorbike. Naturally, he took to it without any problems. Check these white knuckle pictures.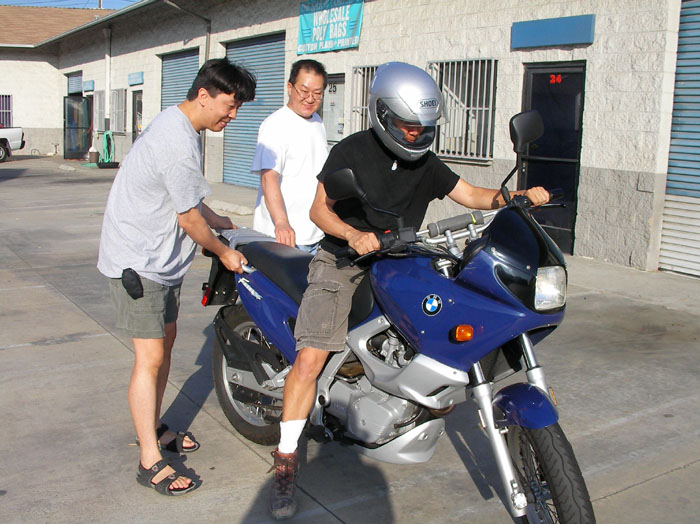 Getting use to the weight.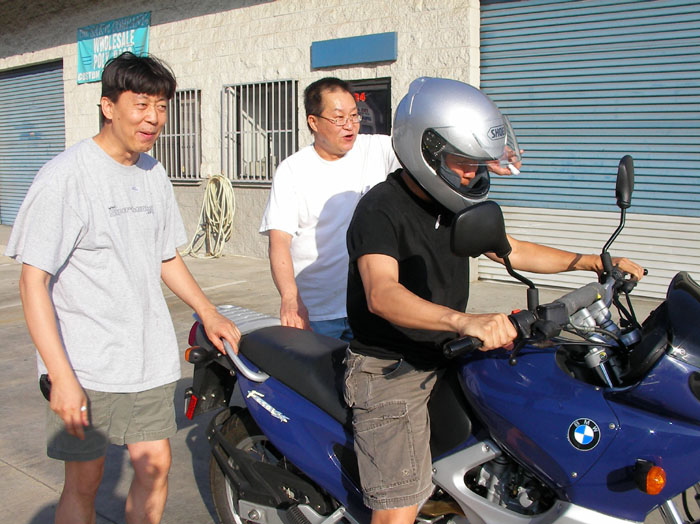 Go drive off over there and make a U-turn.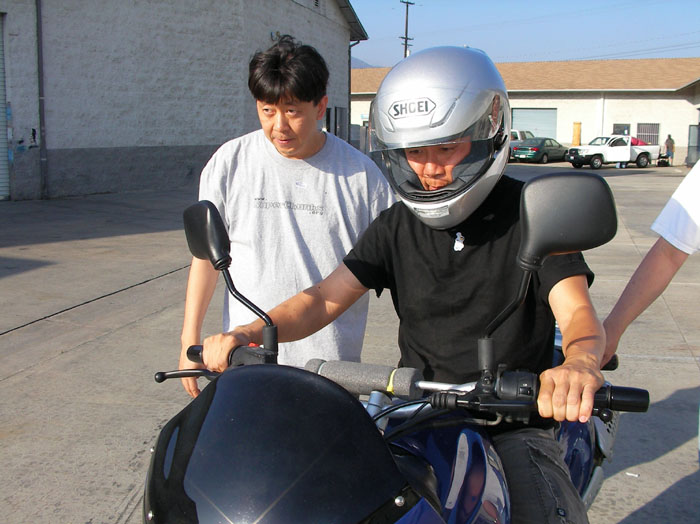 Look at the concentration on that face.
He's definitely moving.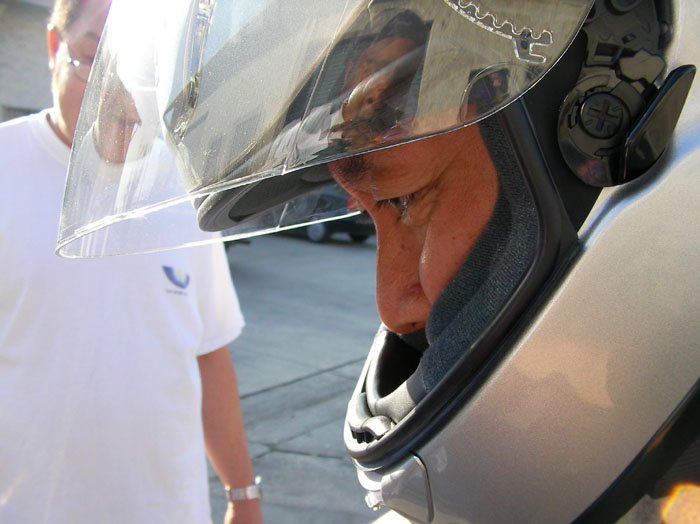 The concentration is so intense that he looks like he's about ready to head out for another MotoGP race.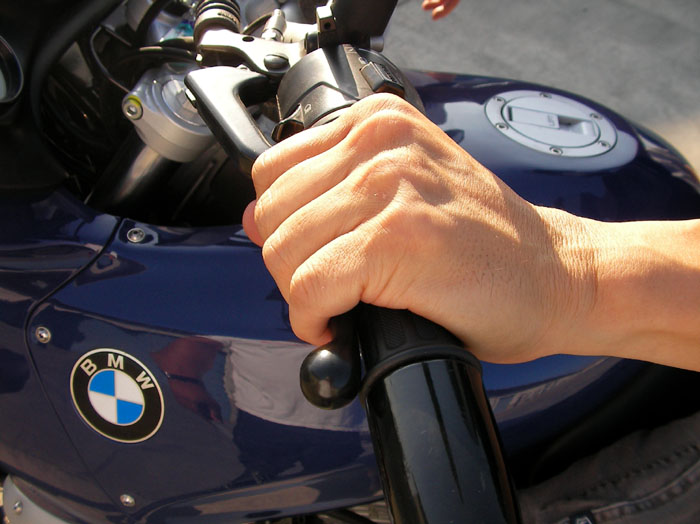 There you have it folks, white knuckles.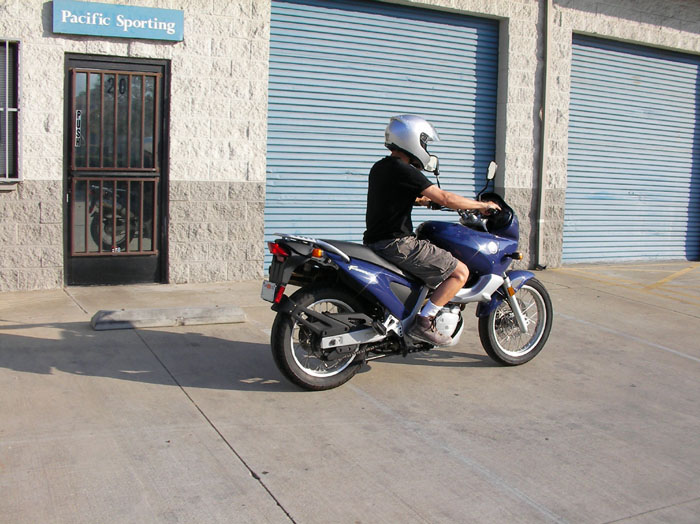 At long last, he floats by himself.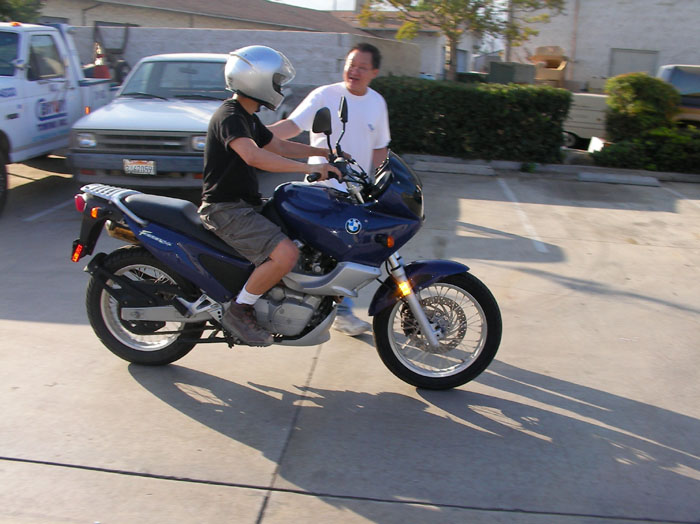 Minh famous last words, "Now pop a wheelie!"


About two weeks after fuel up the 650ST for Nu, I came back to see how he's doing. Amazingly enough, he had put 13 miles on the bike from doing laps in the parking lot. Not only that, he had progressed to 3rd gear and was doing an easy 25-30 MPH in the parking lot when it's completely empty. To say the least, I was really surprised. He's clearly having way too much fun.

At one point he had dropped the bike after stopping. He didn't know what to do to get it started again. I told him to just open up the throttle a bit and try to start it. Most likely the carb was flooded with fuel and it just needs some air. Sure enough, it's starts right up after a second touch of the start button. Way to go Nu. Now you just have to get that permit and the license. Then we can talk about some serious trips.



---
Written on: July 15, 2007
Last modified: July 15, 2007