Happy R12R 1st Bday!
---



[ Tuesday - April 15, 2008 ]



I'm actually 3 weeks over due regarding the writing of this little tid bit, but oh well. Better later than never.

My R12R has been in my possession for 12+ months now. What do I have to say after being in the hot seat for a year? It's been a pleasure and it's still a pleasure. The minute the two wheels start rolling, I'm loving every second. Have I regretted getting rid of the R12GS for the R12R? Kind of, but not really. The memories of troubled times with the '05 R12GS has me glad that I can flat feet whenever I stop. The R12R is a dream to ride and it never gets boring. Funny thing, when I load the 12R with panniers, weigh it down with all types of equipment, and take it for a long haul, I'm reminded of how it was to ride the R12GS. With all that stuff packed on the bike, the R behaves almost exactly the same as the GS (e.g. sluggish).

Relatively speaking, I have never left the R12GS because the R12R can be viewed as a lowered R12GS. Believe it or not, I can stand almost completely upright on the R12R. That is kind of an unusual thing to do for a road bike, I think. I don't see my friends standing on their R1, FZ1, FZ6, Blackbird in the same manner. As a result I can definitely go offroad on this guy. Just not the really rough stuff. Compact dirt trails would be fine. Light gravel would be fine too.

Are there any thoughts of off loading this bike for something newer and more fangled? Nope! Even if I get another bike, it will be a second bike. This baby is a keeper. It would be simply sinful to get rid of such a beauty. On top of that, I have all manner of luggage for this guy. I don't need to get another bike and spends loads of money on more luggage systems. Yes I've been tempted by the F800GS, but I look at myself in the mirror and face the facts... I'm no offroad nut. I'm a tarmac eater. Plus my inseam can't handle 33.5"-34.5" worth of a seat height. I'd have to go to China and get my legs extended if I wanted to ride the F800GS. Something about chopping a portion of my legs off and reattaching them with fillers just doesn't appeal to me.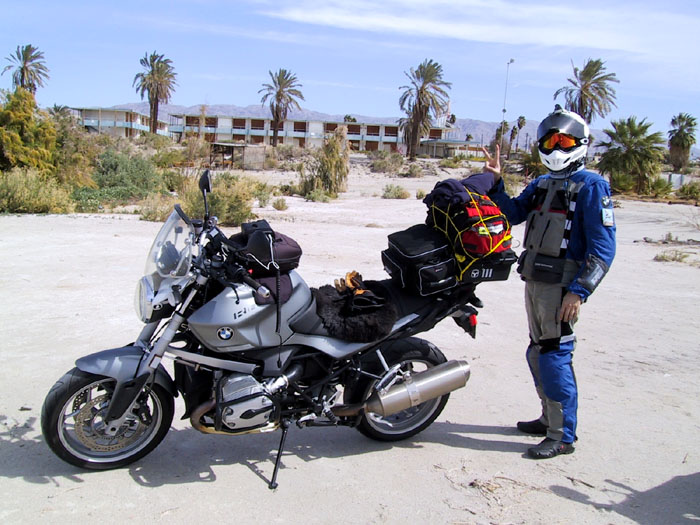 My lowered R12GS
The other perks that set this bike apart from the GS is the fuel range. I easily get 250 miles to the tank for the commute and get 300+ miles to the tank when going on big adventure trips. I've managed to get 339 miles to the tank on one trip, and other trips generated between 310-320 miles per tank. Given that it's a 5 gallon tank with 1 gallon reserve, that's awesome. As usual, I fuel up when the guys fuel up but I'm never close to running out. In fact I've only had the fuel warning come up twice through out the entire year. Regarding the computer doing the count down, that only happened once.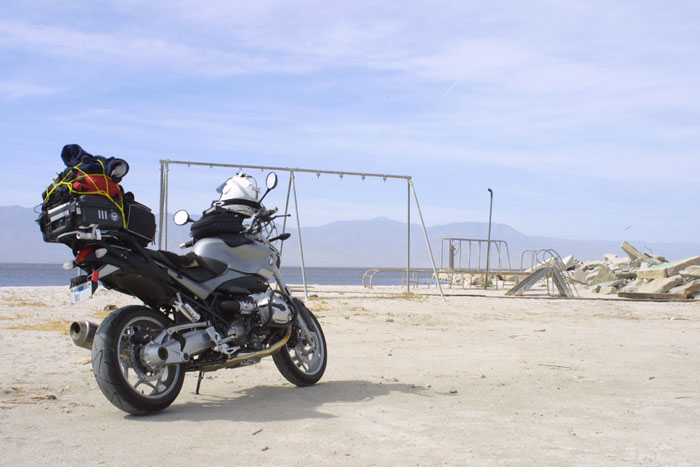 More confidence going offroad on the R12R than the R12GS.


What are my complaints about the 12R? Only two things. 1.) Why in the hell did BMW use H11 bulbs instead of H7 bulbs? There are many more manufacturer choices when it comes to H7 bulbs. On the other hand there are hardly any choices when it comes to the H11. I'm currently using PIAA Xtreme White Plus bulbs. They work perfectly well, but they're expensive and have to be changed out once every 6 months. Regardless of the bulb type, the 12R's lamp is very effective. The low beam is already very effective not to mention the high beam. 2.) I still occasionally have the bike accessory power get confused and shut down when the bike is running. Likewise, when I power down the bike, the accessory power stays on. What is this all about? Basically the computer gets confused sometimes and disables power when I least need it. Bummer! Then again I'm able to live with these two little quirks given the rest of the bike is so good. These two items simply become nits and really don't matter a lot.

You can say I'm bias. That's fine because in my book, the R12R get a 4.90 out of 5. For those that want a 10 scale, the R12R is a 9.80. If asked whether I would purchase this bike again, you won't see me hesitate to raise my hand and open my wallet.


---
Written on: April 15, 2008
Last modified: April 15, 2008