Mammoth '10
Day 2

---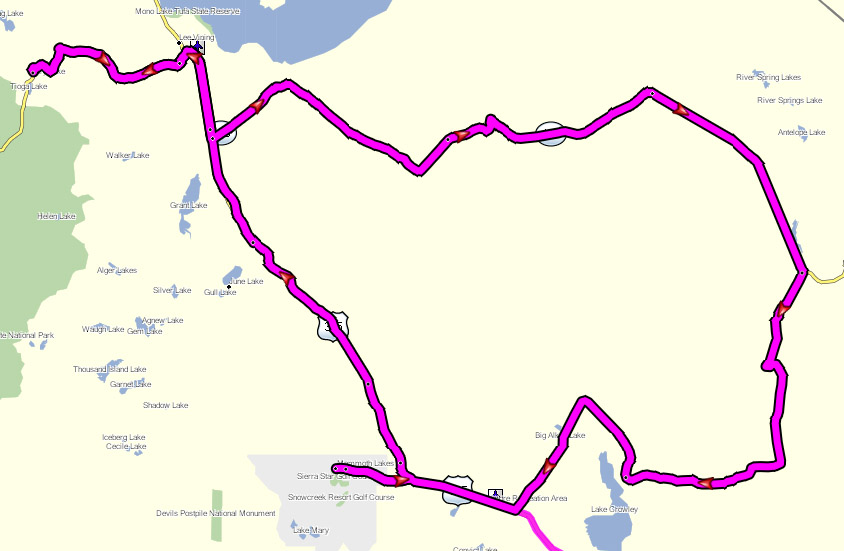 Total: 141 miles

Est. time: 5:20 hours


[ Saturday - July 31, 2010 ]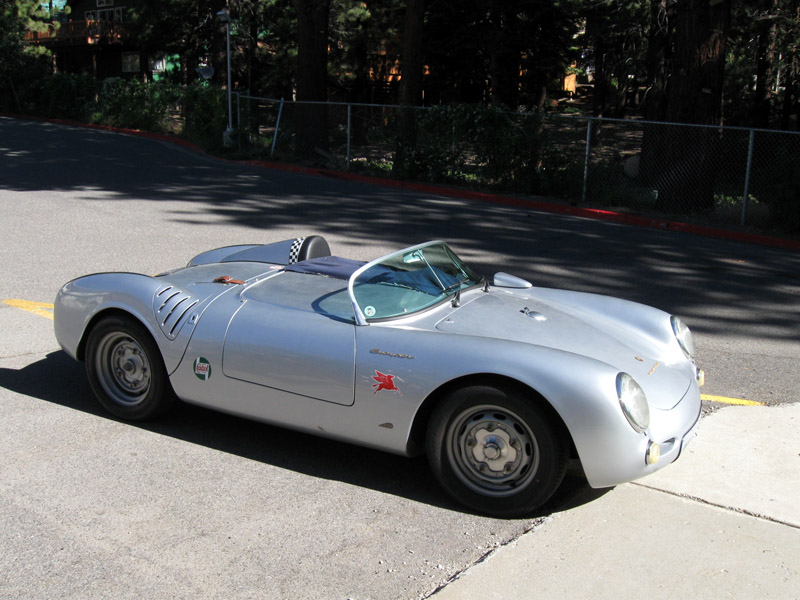 James Dean car?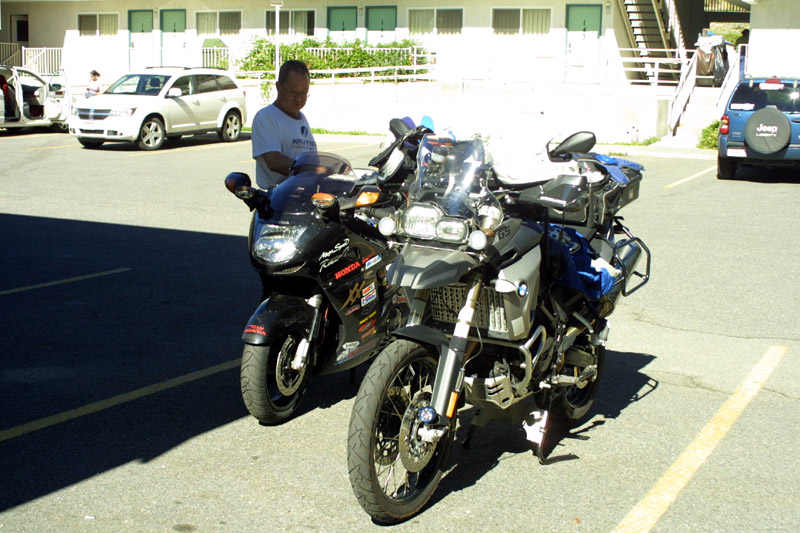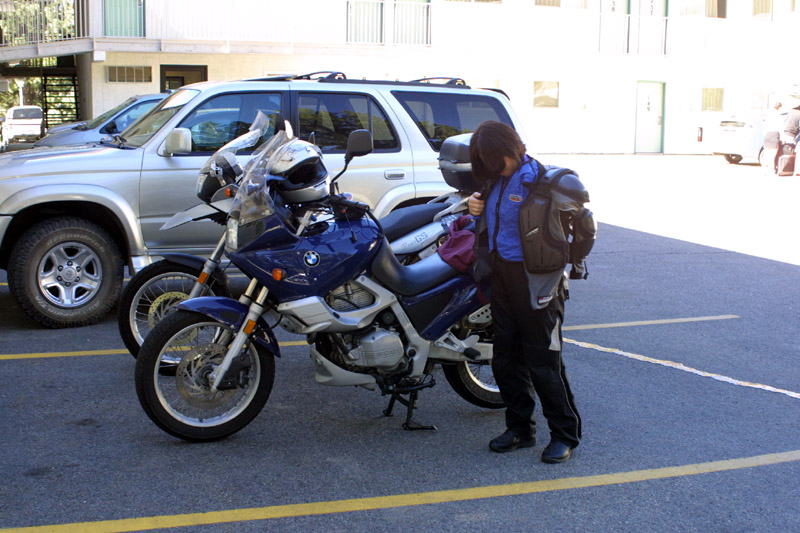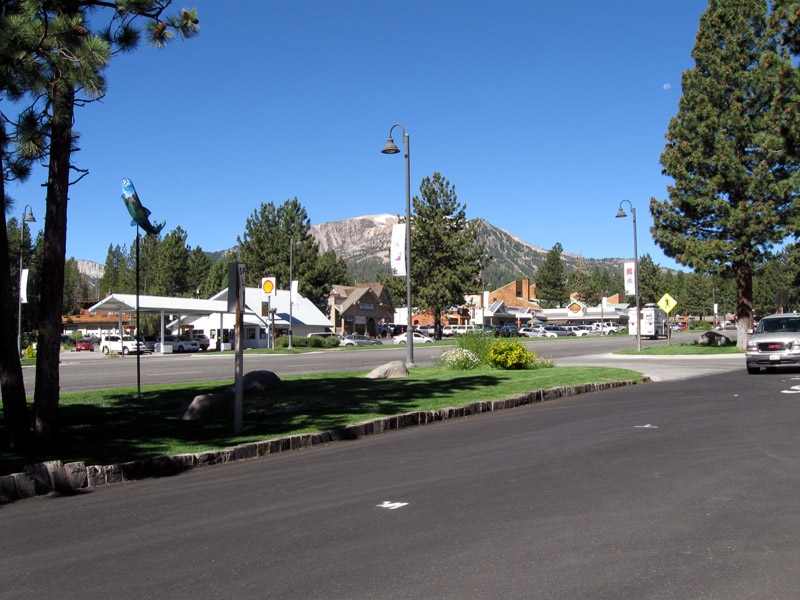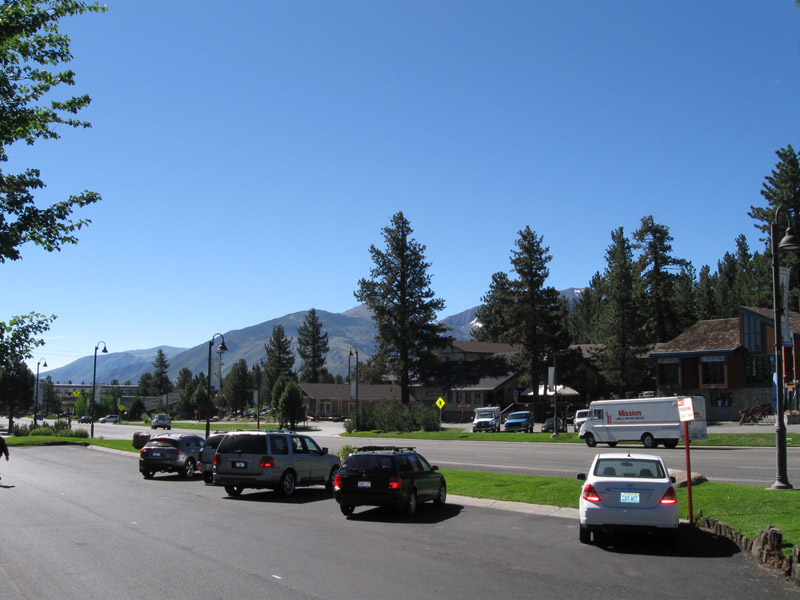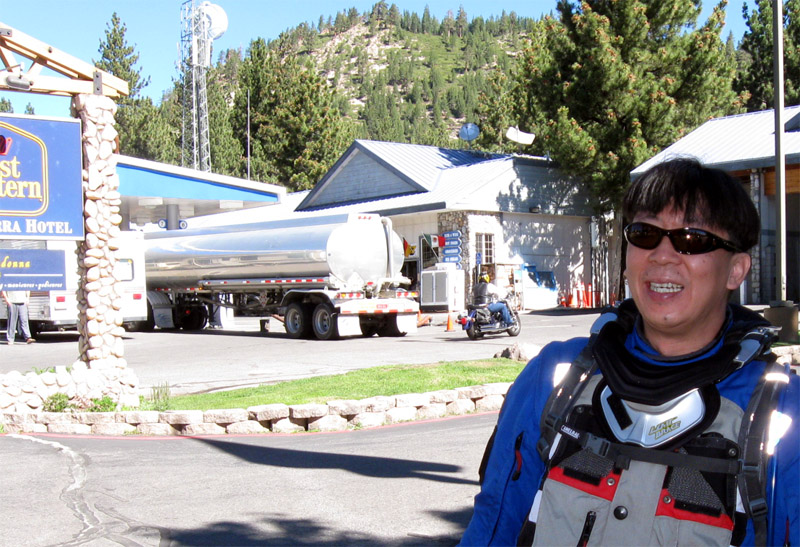 Don't look at the ugly mug ... look at what's going on in the background.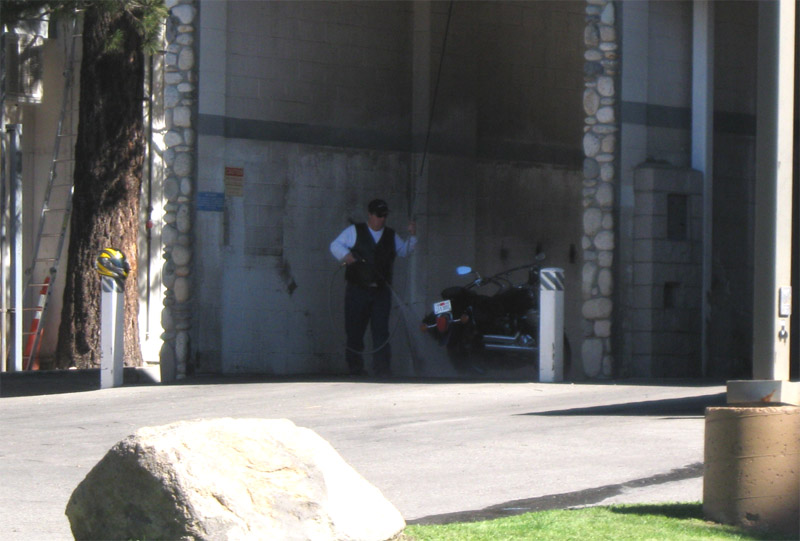 Wash... and...
Wax!


Here I am, and the Captain too for that fact, reading our owner's manual and are told that a motorcycle should never be washed with a high pressure system. This is because high pressure water can seep into cracks and crevices and cause a motorcycle not to start. I'm not sure if we're correct or the guy above, who's washing his bike with a high pressure hose. In the end his bike starts and he was off an running with a nice shinny coat of wax. I don't know if he's brave, foolish, or both.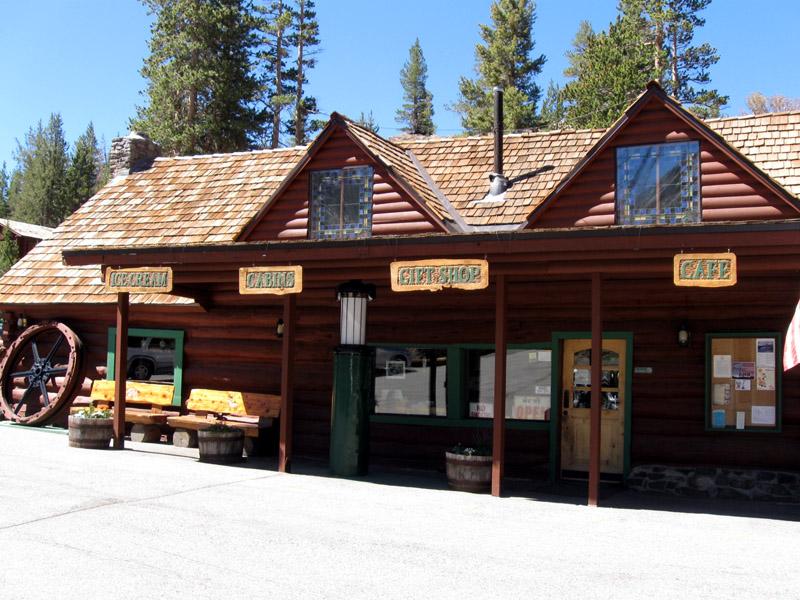 Awesome breakfast. There wasn't a whole lot of people there because breakfast is starting
around 11:00am.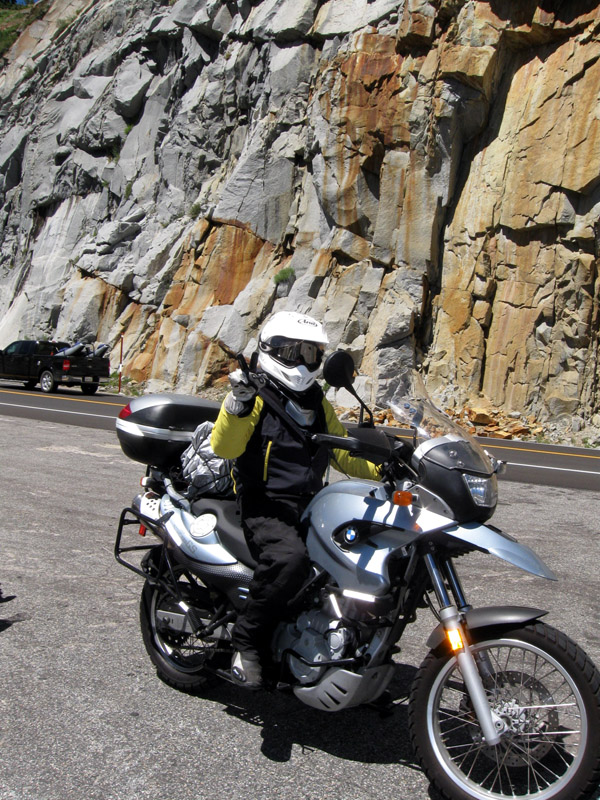 We didn't stop on the way up for photos, so we stopped on the way
back down.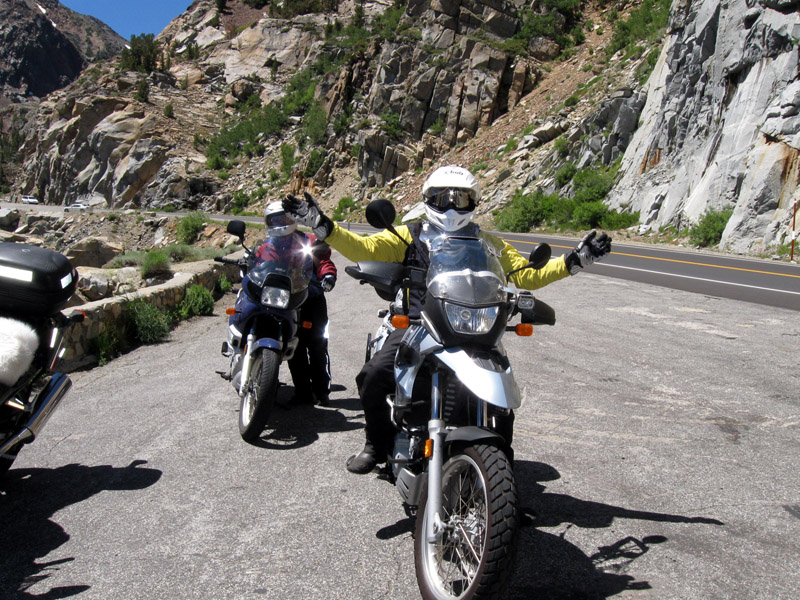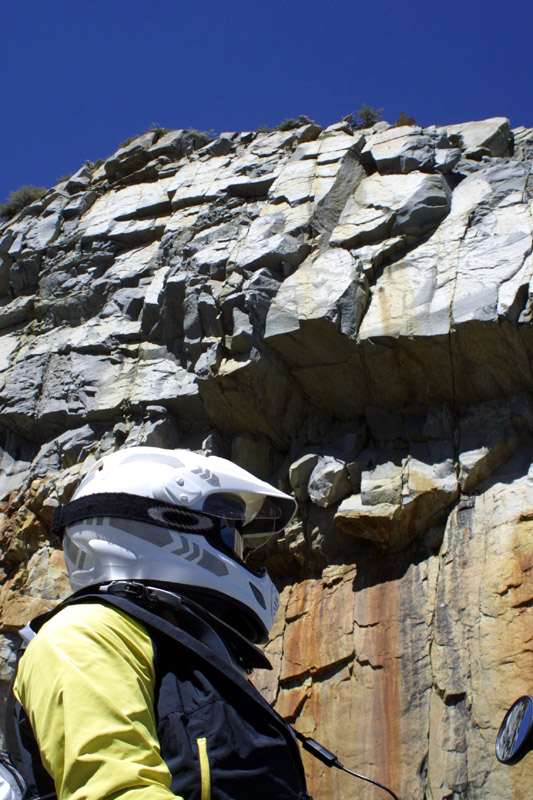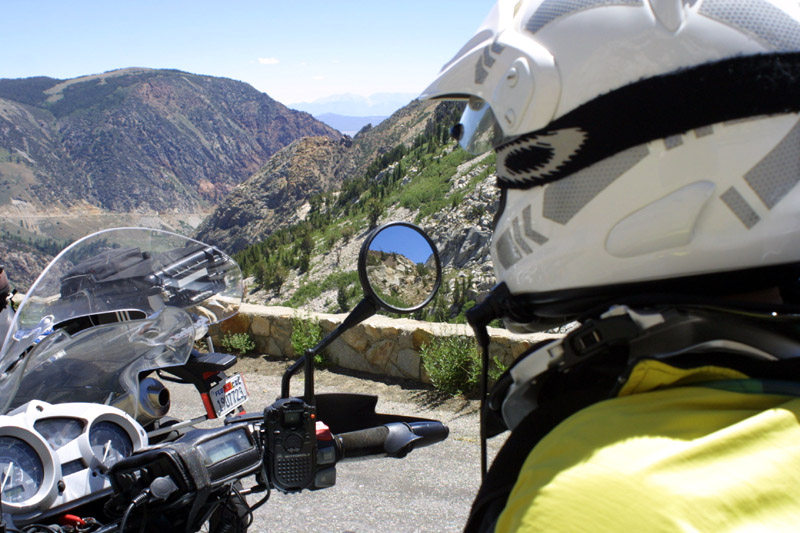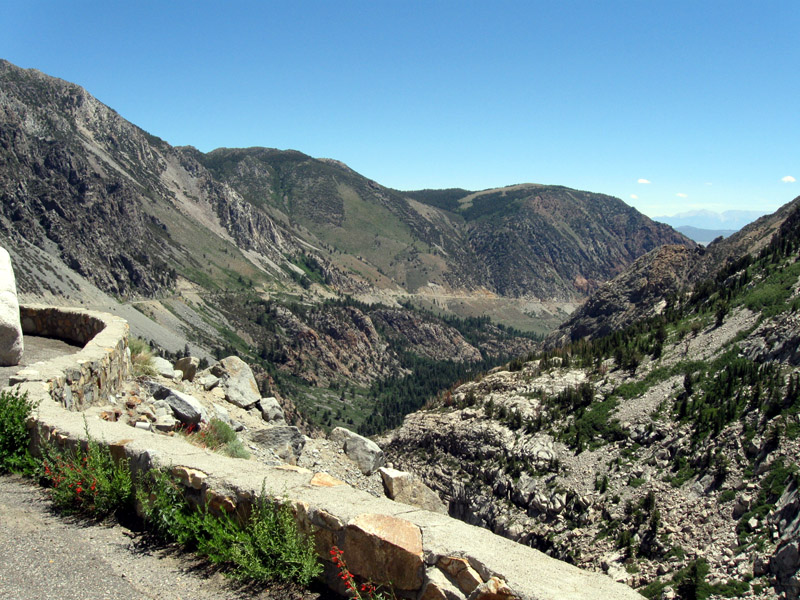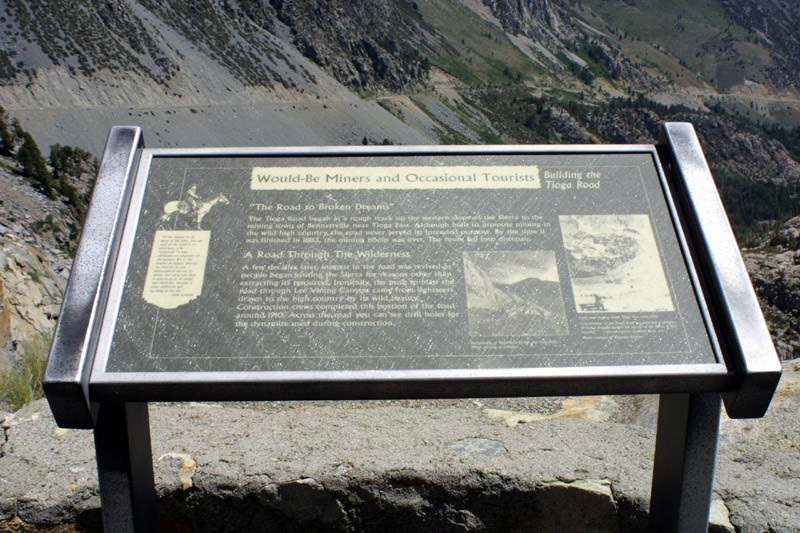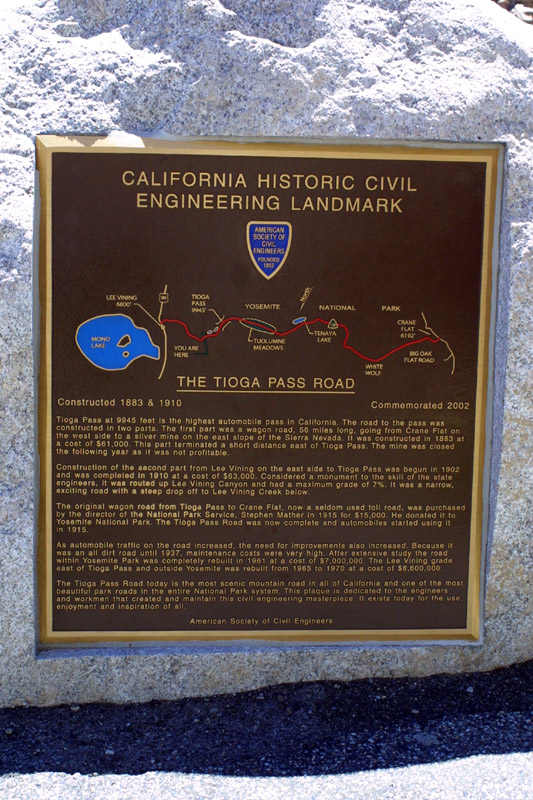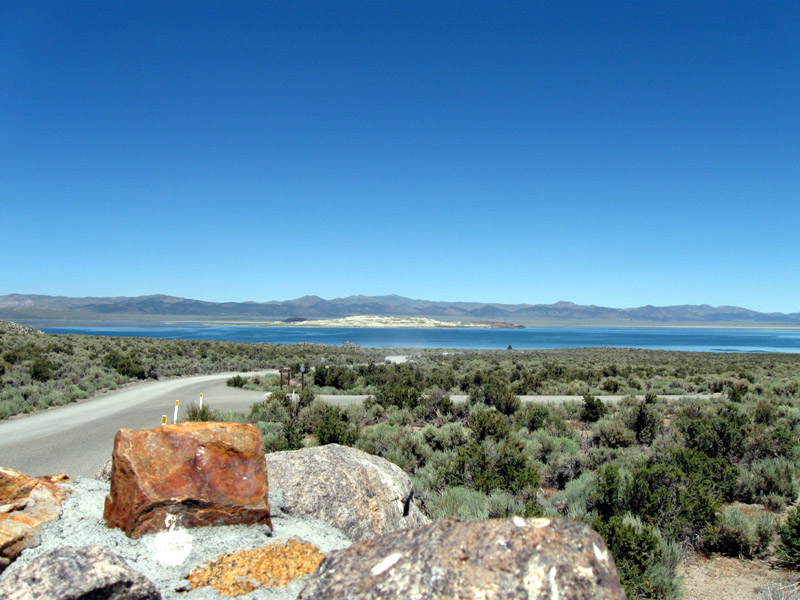 Mono Lake. The Captain wanted to visit the Tufa's but I'm not confident Winnie can handle
The off road.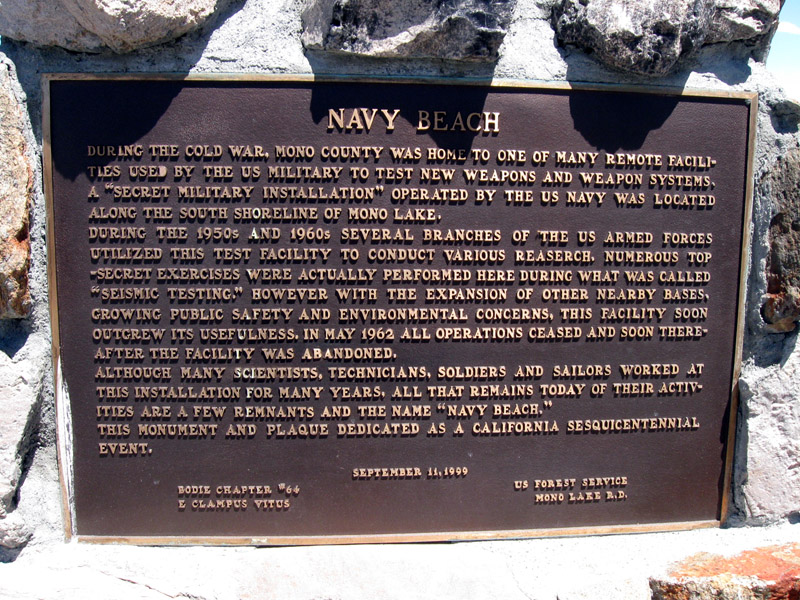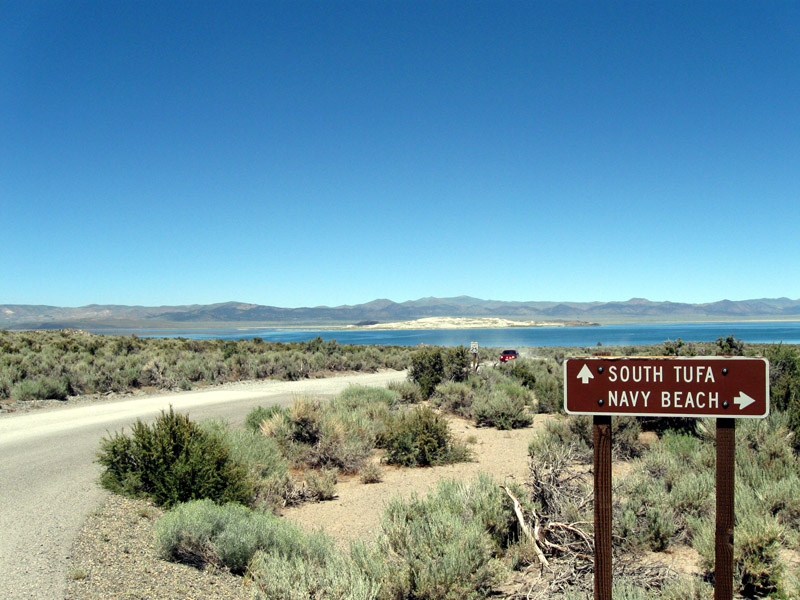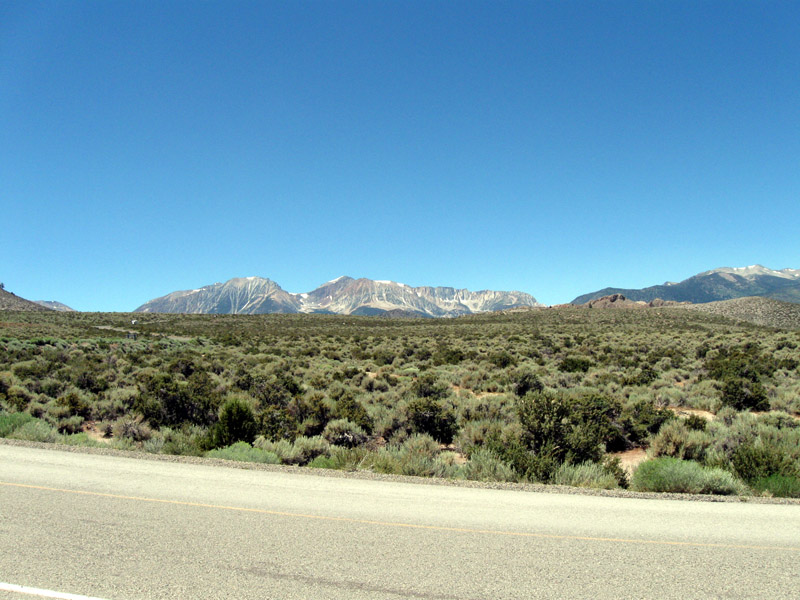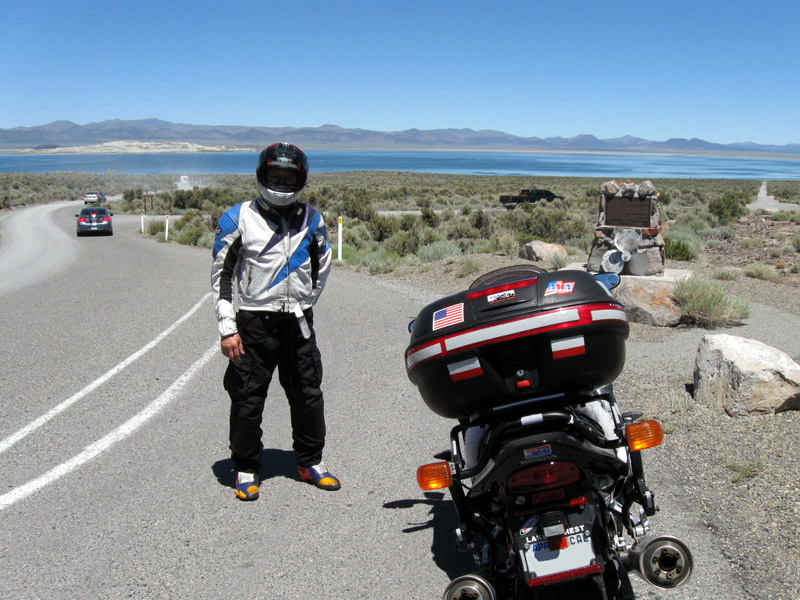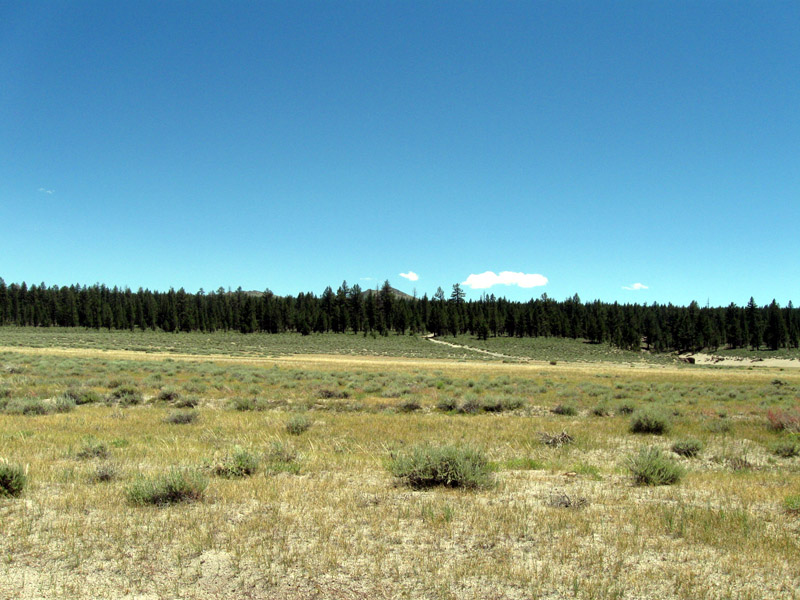 Trail head from last year's 1.. 2.. 3.. bit.


As promised from two years ago, the whoptydoos are forever fun. Some of them are down right scary when the bike is ready to crest.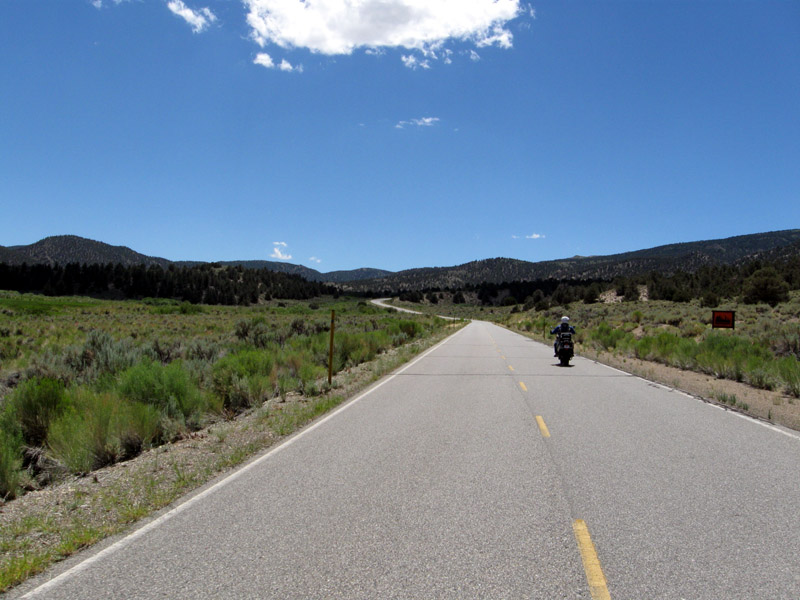 This is the reason why we came to Mammoth.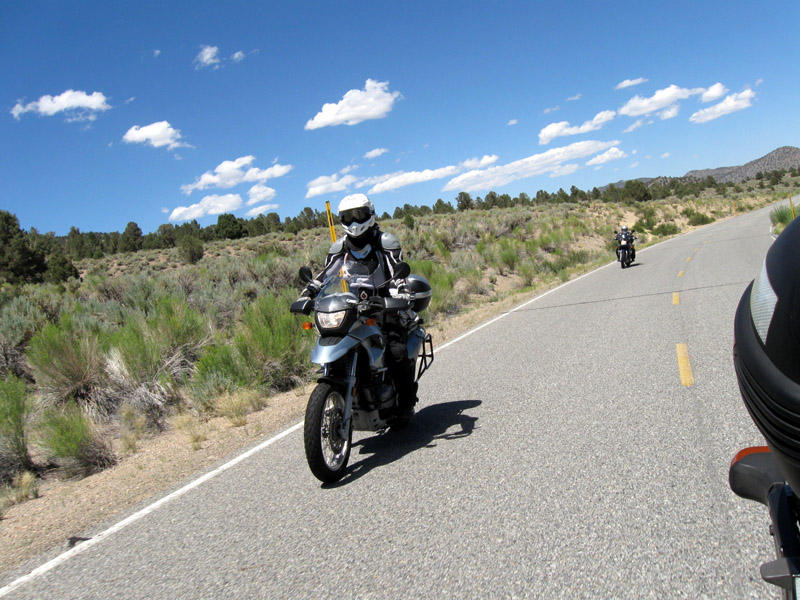 30 MPH turn on a 55 MPH HWY.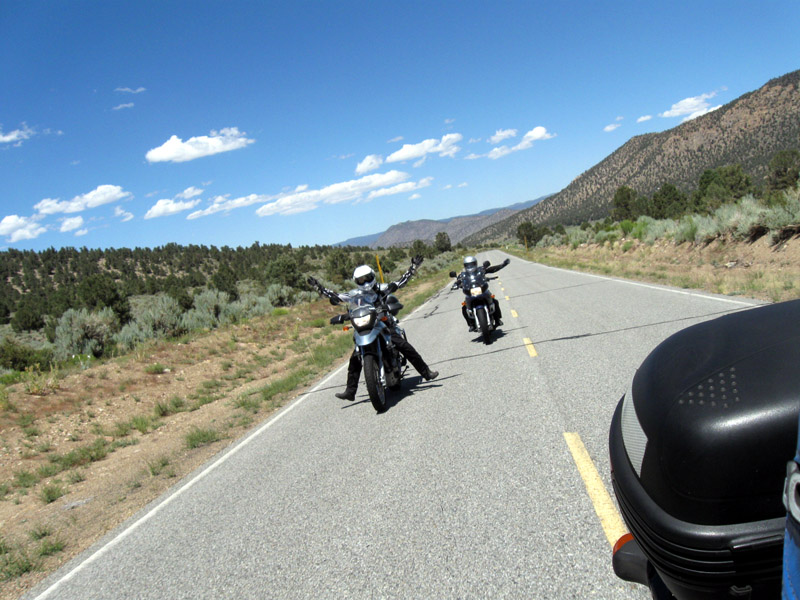 X man!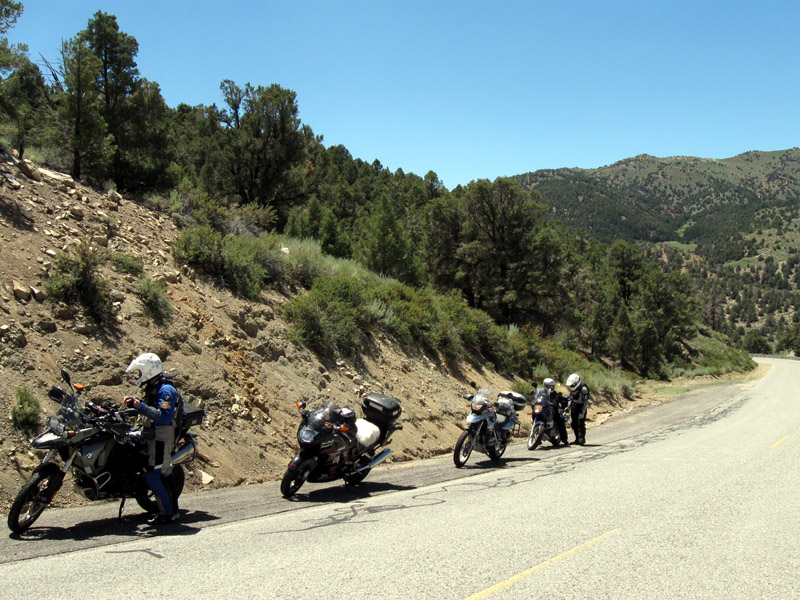 We parked higher up than two years ago hoping to get more solid tarmac footing. This still proved to be insufficient.
We even found the kickstand whole from my R12R two years ago.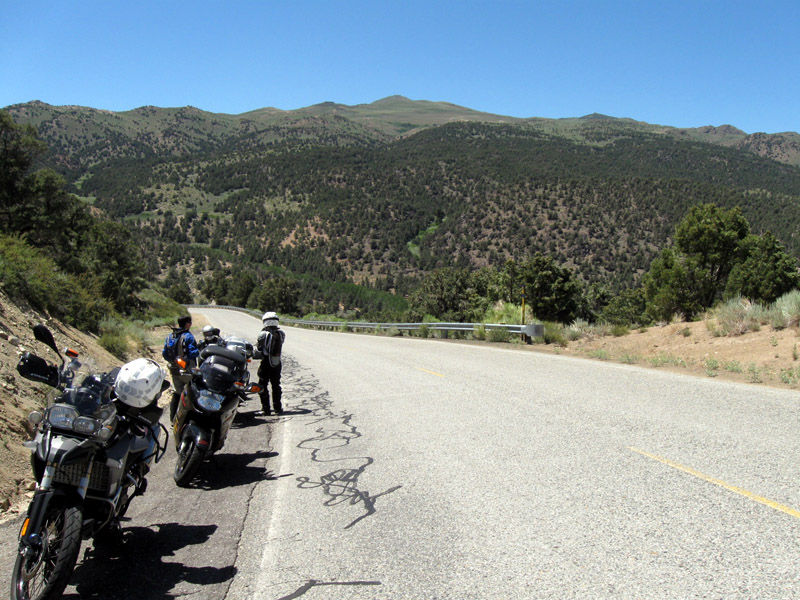 The Captain is getting that sinking feeling... his kickstand is driving a hole into the thin tarmac.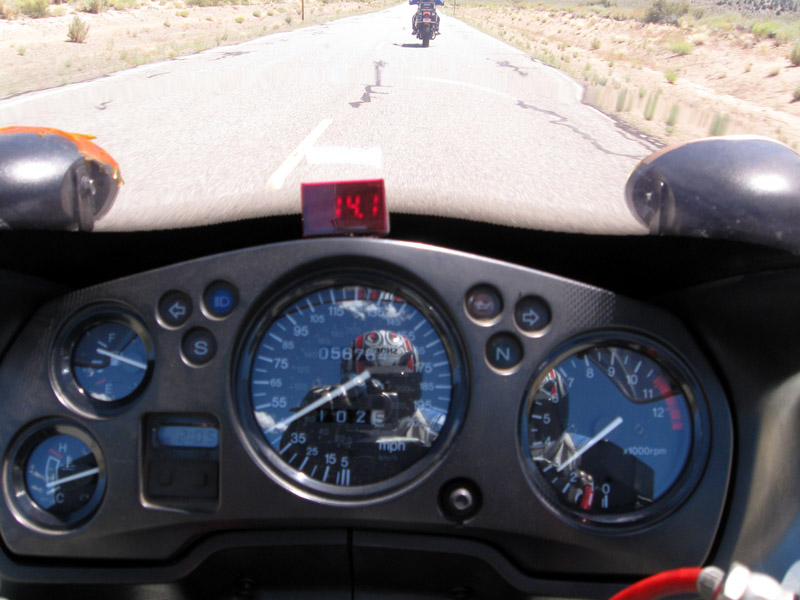 45 MPH?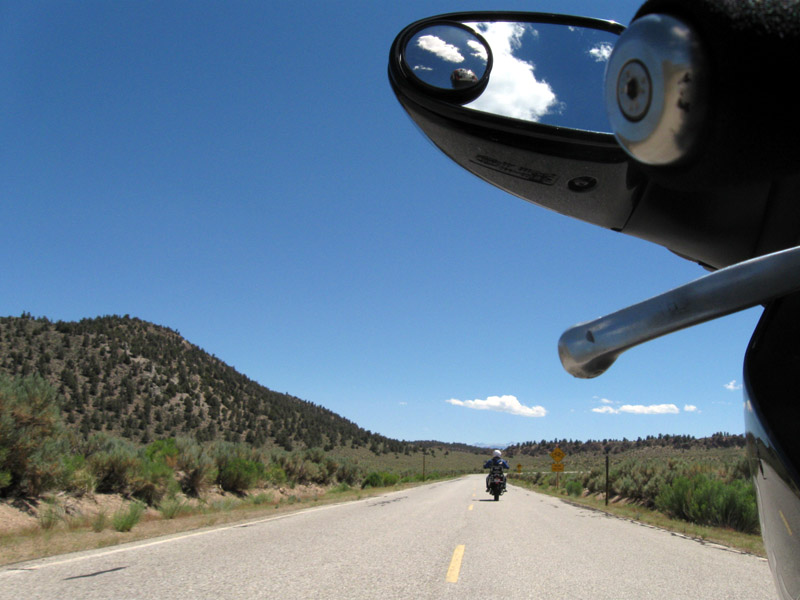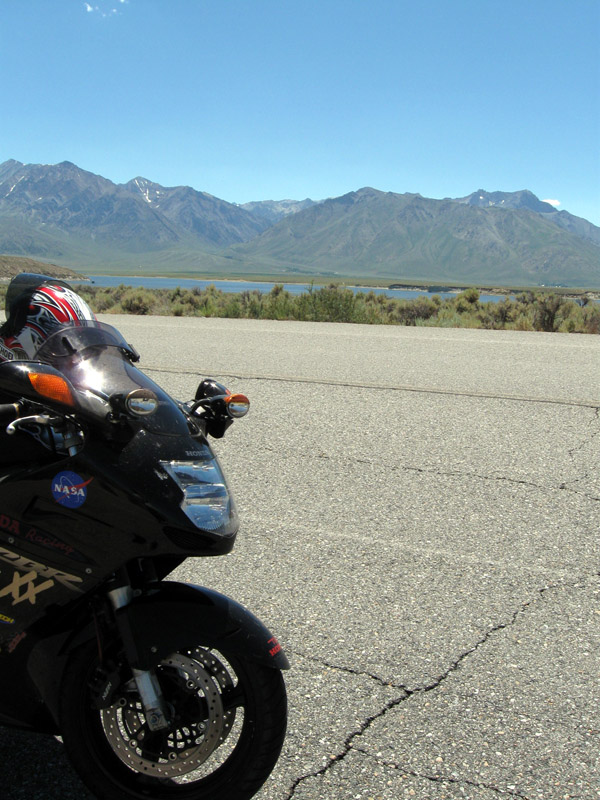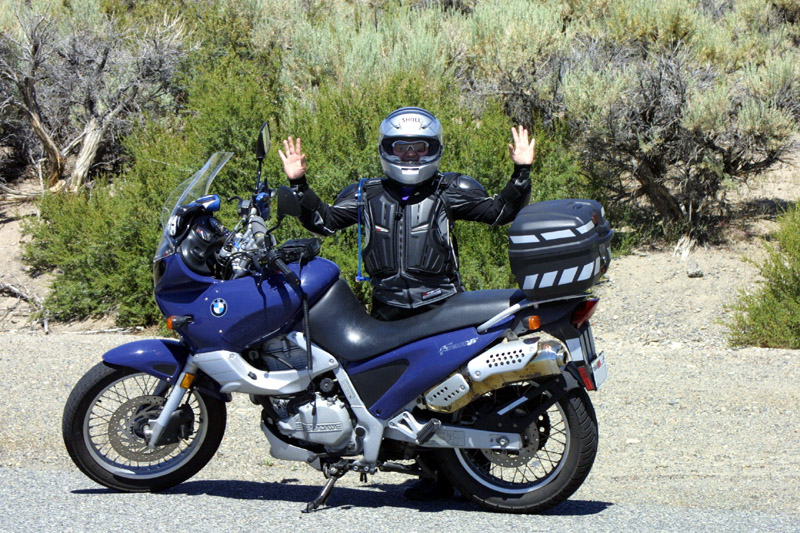 Yeah! Fun!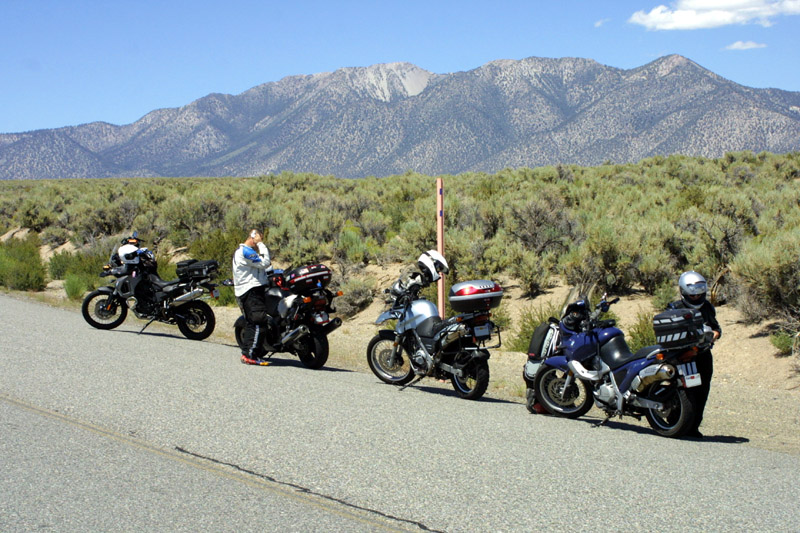 OK yeah! So I chickened out going to the hot springs. With a GS I should have been rippin' up the gravel road. In my case, I wasn't prepared physically and mentally. Physically... the tires are still over inflated. Mentally... Chickened out. Ha ha ha. The Captain asked, "What kind of GS rider are you?" I responded, "One that really doesn't care to go to the hot spring."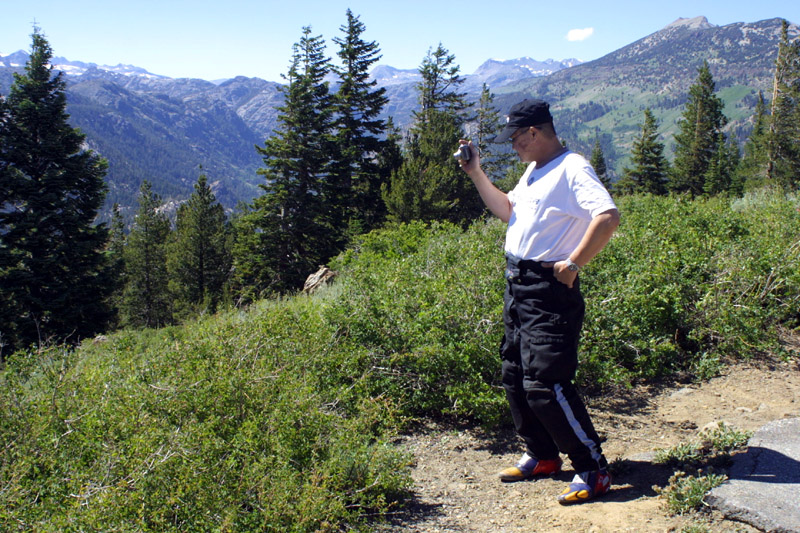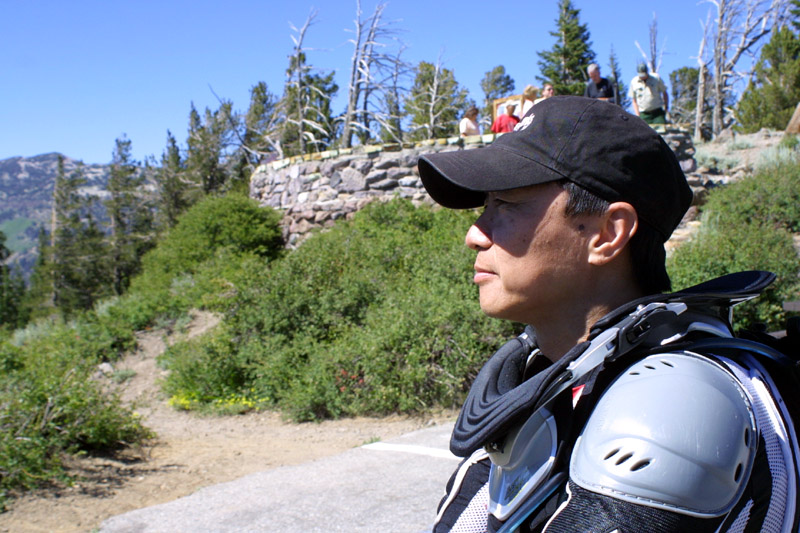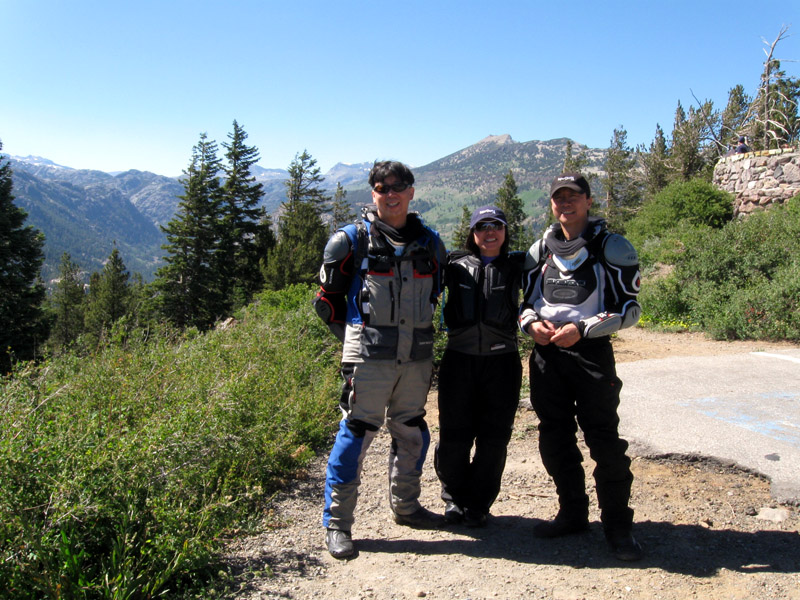 Minaret Vista. There's way too many people in town.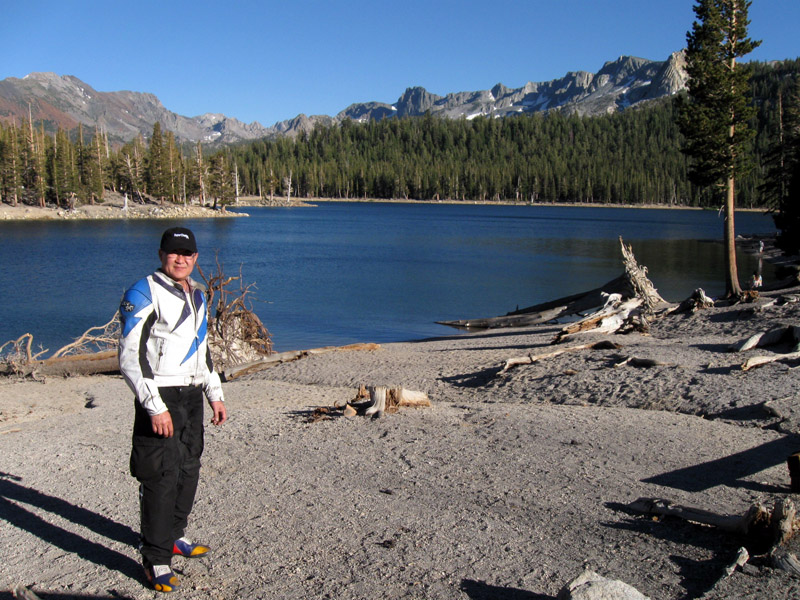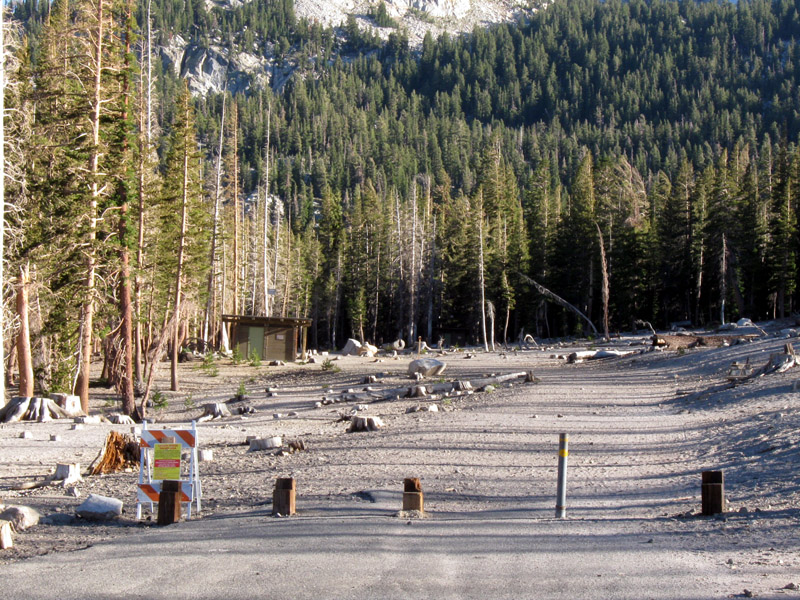 Trail head for Lake Mary loop.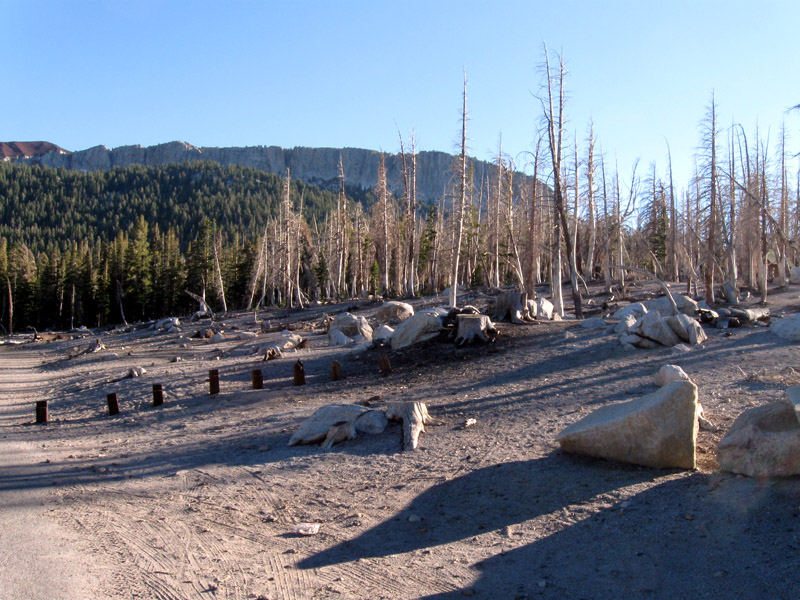 Dead trees from carbon monoxide poisoning. Lake Mary was close for a period of time

when the carbon monoxide levels were life threatening.


In the end, the thing that kind of spoiled the trip is the mere fact there there are so many people in Mammoth Lakes. Then again, it is to be expected as it's high tourist season. If we do this again next year, we need to camp out at June Lake or some other remote sight. There are plenty of shower facilities so showering shouldn't be a problem. For that fact, we might as well bring a portable shower.

Pre-trip Planning
Day 1
Day 3


---
Written on: September 5, 2010
Last modified: September 5, 2010