Mammoth-Yosemite - Day 4
For once the I5 is not so bad.
---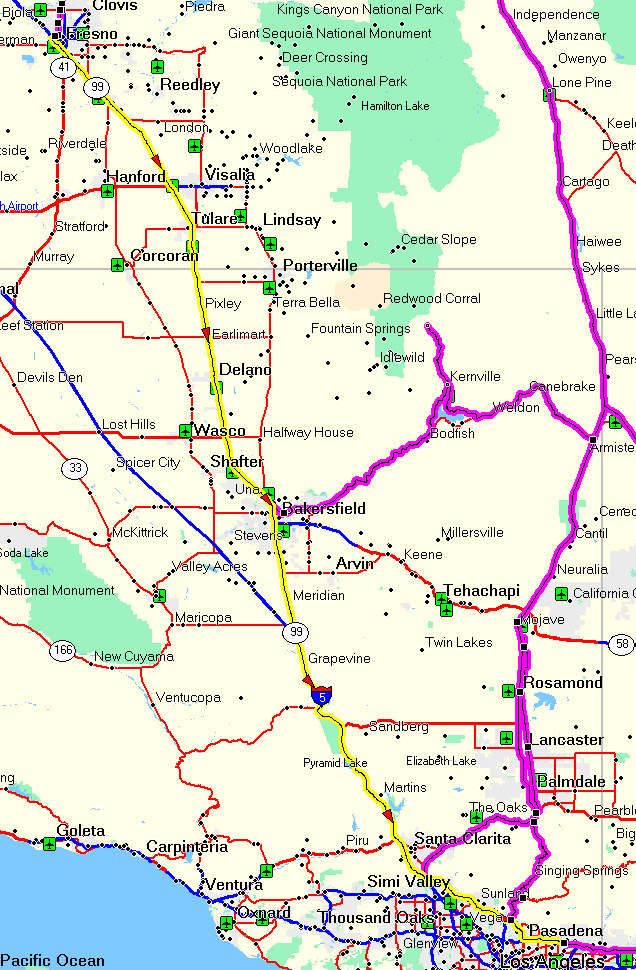 Total miles: 231

Estimated travel time: 3:30 hours


[ Tuesday - November 18, 2008 ]

Talk about "falling off the face of the Earth", I've pretty much done just after I finished the 3rd day report on Mammoth. I've been busy doing other things like playing Fallout 3 from Bethesda. It's so addicting. Not too far short of crack. Anyway, it's time to get back to the last day of Mammoth '08.




[ Monday - August 25, 2008 ]



It's sad but the trip is pretty much over. Now it's a matter of taking the 99 to the 5 Fwy to get back to Southern California. It's been a fun trip and I'm looking forward to going to Mammoth again next year. Maybe we'll rent a condo next time. Time to pack it all up and head back home.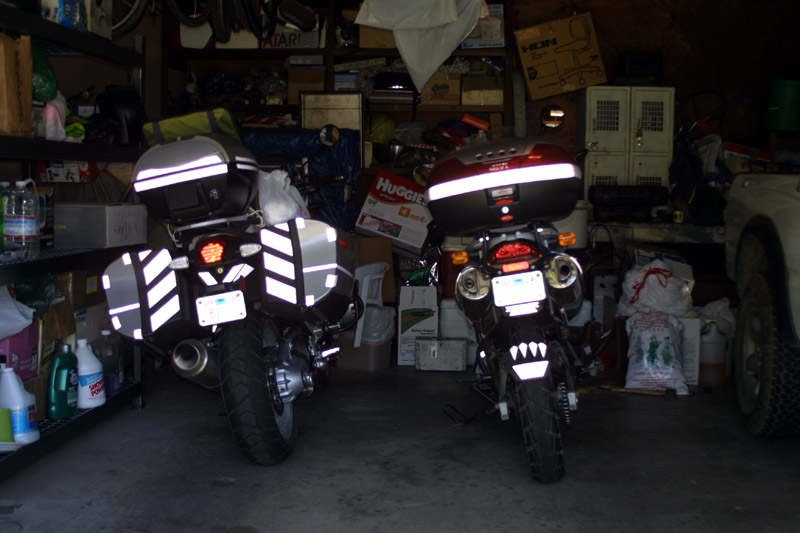 There should be no claims ... "I didn't see him." SOLAS tape hard at work.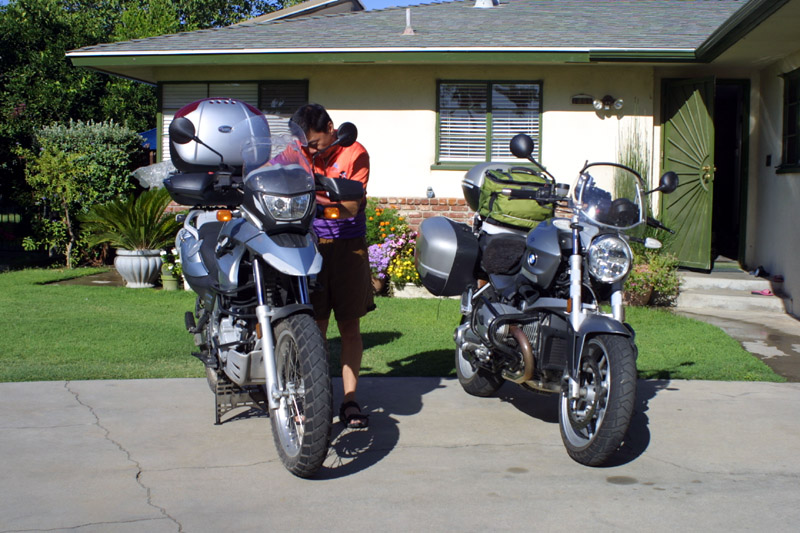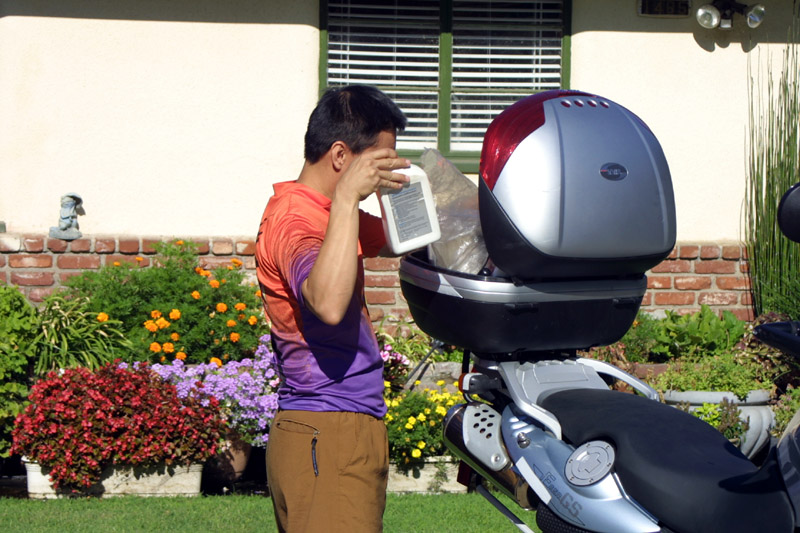 Nu is making sure the oil level is where it's suppose to be.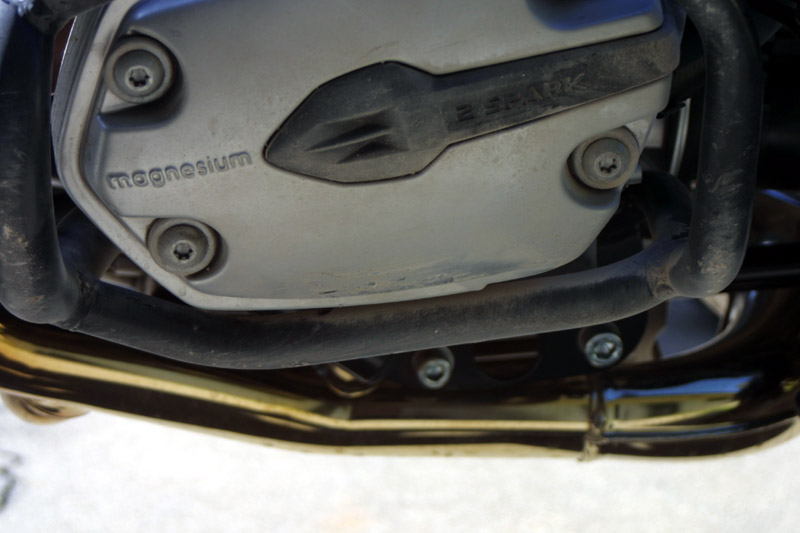 Cool! My first battle scar from taking baby off road.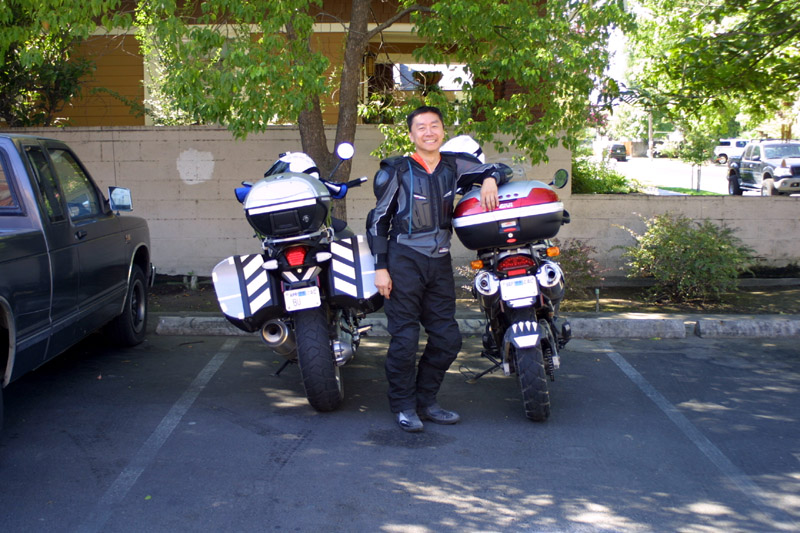 A quick stop at the Game Preserve before leaving Fresno.


The freeway ride is nothing spectacular to write about. It's just a matter of quickly getting from point A to point B with the least amount of visible spectacles. In other words, boring as hell. We cruised at 75MPH and stayed in the slow lane. All the cars are doing anywhere between 80-90 MPH. Once we reach Bakersfield, it's time for a short break. Yup, it's hot. The temperature is easily lingering between 95F and 100F.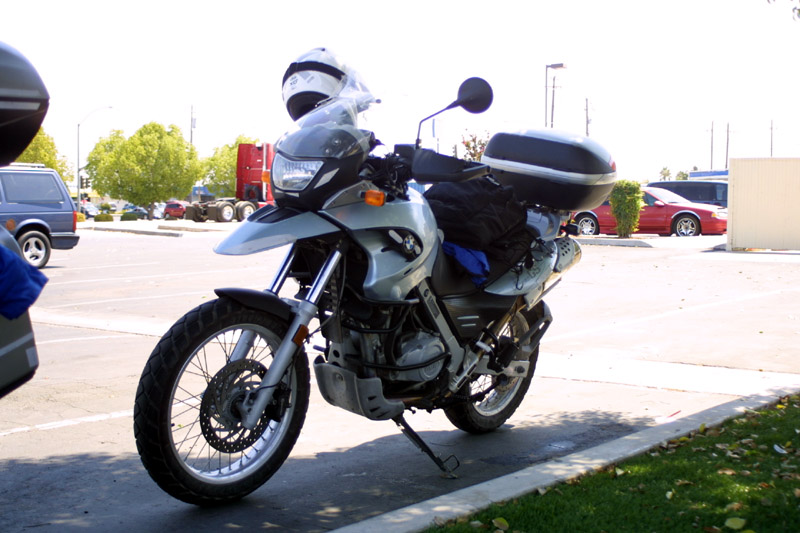 It's good to get out from under the hot sun.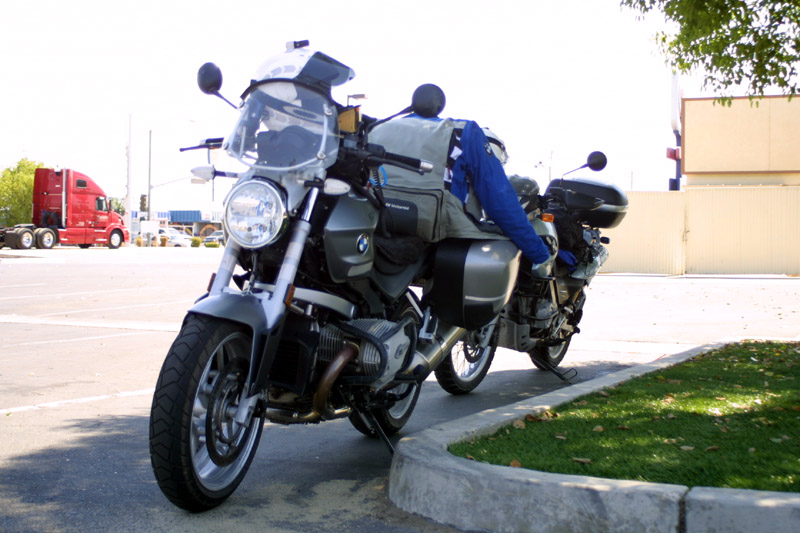 Stopped at a BK in Bakersfield before the last leg home.


The only real exception to the event less ride is when Nu tried to change to a slower lane on the 210 Fwy. Some idiot decided it was easier to pass on the right hand lanes. Yes the fast lane was empty. I don't know the reasoning, but Nu almost got smeared. Fortunately, he saw the speeder in time and swerved back into the lane he was trying to get out of. Freakin' cagers. They all need to get on a motorcycle so they can understand their mortality. The closer to the heart of the metropolitan we get, the dumber the drivers become.

We got home relatively early and split the pork ribs we took from Fresno. Regardless of the stupidity we see at the end of almost every trip, we glow in satisfaction for a couple of days before yearning for the next big trip. At this point, it a revisit of Death Valley after a year hiatus.

Mammoth-Yosemite - Trip planning
Mammoth-Yosemite - Day 1 (Balls and thighs.)
Mammoth-Yosemite - Day 2 (No Captain? We're off roadin'! - Paradise lost.)
Mammoth-Yosemite - Day 3 (Mammoth to Fresno with one tank?)


---
Written on: November 18, 2008
Last modified: November 18, 2008